Places to Eat in Fitzrovia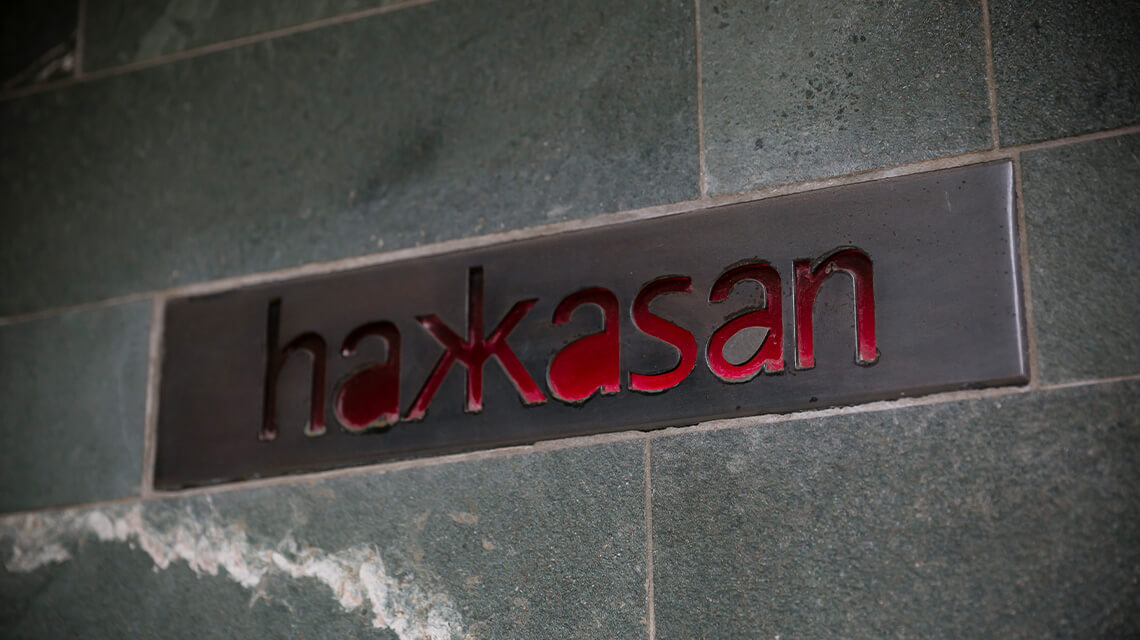 Tucked away around the corner from the buzzing streets of the West End, sits the quirky yet chic district of Fitzrovia. This area of London is indeed known as the place where creativity and imagination lives and there is no exception when it comes to food.
Fitzrovia is home to an array of restaurants, from traditional English pubs to fine Asian cuisine, there is even a selection of exclusive Michelin star restaurants which will keep you coming back for more. The collection of restaurants in Fitzrovia is second to none making the area all the more exciting for an evening of wining and dining.
Riding House Café
There is a reason why the Riding House Café is a popular place to eat in Fitzrovia, the all-day menu is nothing but enticing with something on offer for everyone. With a fresh batch of delectable baked goodies provided each day, this is a perfect location to stop off for a mid-day treat during a day of shopping in the West End. The menu will take you from day-to-night, from fluffy American-style pancakes in the morning to roasted rib of beef in the evening. The cocktail menu is most alluring with a variety of innovatively named cocktails, Fizz Wizz or Teen Wolf anyone?
Salt Yard
Located on the pavements of Goodge Street, Salt Yard is an award-winning charcuterie restaurant and bar specialising in delicious Spanish and Italian tapas-style cuisine. The restaurant exhibits crisp and classic interiors and each dish is passionately prepared and served immaculately. The bar is an ideal location to have a martini and nibbles before dinner and the selection of cheese and wine is absolutely second to none. So, if you are looking for places to eat on Goodge Street then this should most definitely be added to your list.
ROKA
ROKA could be considered as one of the most popular Japanese-style restaurants in London, boasting several locations. The restaurant on Charlotte Street in Fitzrovia exudes a relaxed yet exciting atmosphere surrounded by rustic interiors; the centrally located robata grill is the star of the show as guests can observe the chefs skilfully preparing their meals. The menu offers an array of enticing contemporary Japanese robatayaki cuisine including tempura, dumplings, sashimi and much more.
Hakkasan
Authentic and delicious with a Michelin star, what more could you want in a restaurant? Hakkasan gained its star in 2003 and has not let it go ever since, proving its signature dishes are worth the price tag. Here, diners will experience the best in Cantonese cuisine and the finest wine and cocktails around. This restaurant showcases an open-plan kitchen which adds to the exciting environment for diners. Desserts, dim sum, cocktails and more, there is something for everyone at this restaurant in Fitzrovia.
Crazy Bear
This is a superb location for an unforgettable night out in Fitzrovia; the restaurant serves an array of dim sum, sushi and other Asian-inspired dishes while the cocktail bar serves tempting tipples, perfect for some after-dinner entertainment. Every weekend, Crazy Bear is host to some of the best DJs in London which makes it one of the most popular destinations in Fitzrovia for party-goers. In addition to the fabulous food, drinks and music, this restaurant also offers unbeatable sushi masterclasses so that you can learn how to make your favourite Crazy Bear specialities in the comfort of your own home.
Pied-a-Terre
Another location to add to the list of Michelin star restaurants in Fitzrovia, Pied-a-Terre is in a league of its own and will guarantee an exemplary Michelin experience for all diners. This restaurant in Charlotte Street gained its first star in 1993 and offers gourmet menus, from tasting menus to pre-theatre menus. The exquisite French food and pristine surroundings make this restaurant the place to go for a romantic evening out.
The Fitzrovia Belle
Even though Fitzrovia is packed full of fine restaurants offering impressive worldly cuisine, sometimes all you want is some good old British pub food. The Fitzrovia Belle is a traditional family pub and hotel which has all of your favourites on the menu, including pie and mash, and beer-battered fish and chips. Diners can expect a friendly atmosphere perfect for a drink with friends or a Sunday lunch with the whole family.
Bubbledogs
A glass of bubbles with a hotdog on the side, does that not sound like a match made in heaven? Bubbledogs is a restaurant on Charlotte Street that is like no other; have your hotdog classic and plain or dress it up as much as you like as there are so many different flavour combinations to choose from on the menu. After all, who says you need caviar with champagne anyway? In addition, tucked away at the back of the restaurant you will find The Kitchen Table; a small little restaurant run by the same Bubbledogs team where dinners are seated in the kitchen, offering an intimate fine dining experience.
Are you looking for property in Fitzrovia? Galliard Homes proudly presents TCRW SOHO, a new residential development that sits just moments from the buzzing bars and restaurants of nearby Fitzrovia; for further information please click here to view the development on our website.
Edited: 12th December 2022