Getting Around in Hackney Wick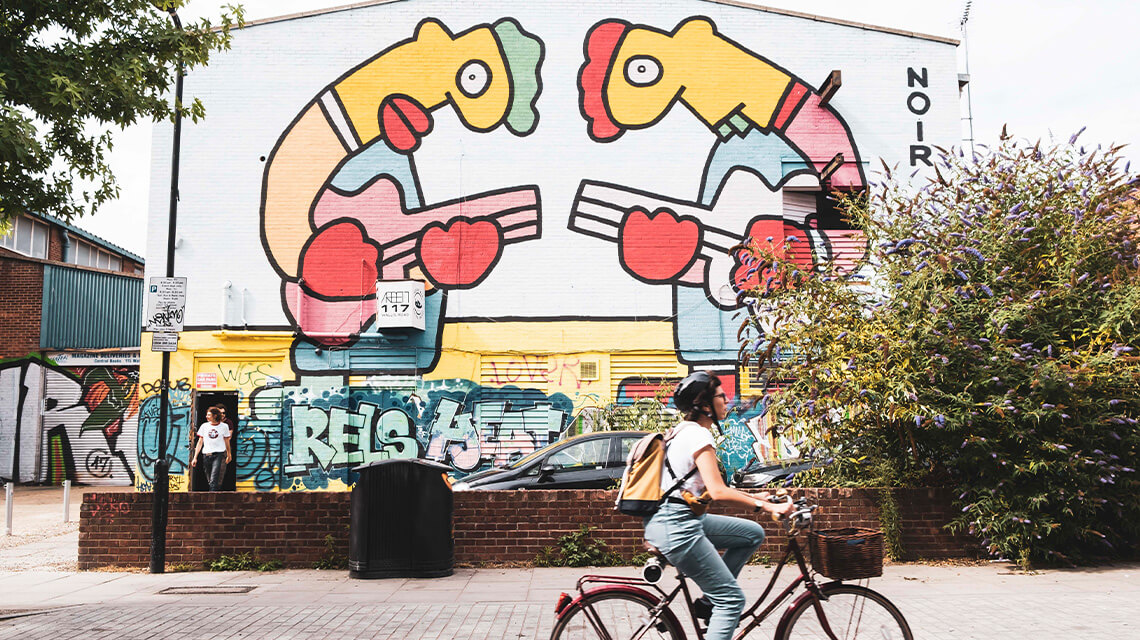 Hackney Wick, situated just minutes from the Queen Elizabeth Olympic Park, boasts an impressive array of art studios, creative spaces, hip bars and cafés. Not only do artists and creative minded people find a natural home in Hackney Wick, large open green spaces, such as Victoria Park, make for an ideal area to bring up children and raise a family. But one of the best things Hackney Wick has to offer is its superb location and connectivity. Read on to discover how quick and easy getting around is in this trendy East London district…
Train
The Hackney Wick Overground Station is only a three minute walk from Wickside, allowing busy and travel loving people to get around with ease. The convenience of having an Overground station on your doorstep offers locals the chance to work and travel further out without having to factor in a timely and awkward journey home.
Hackney Wick station offers disabled access allowing everybody the possibility to reach all that London has to offer and more, with the City being approximately only a twenty minute journey.
Key destinations from Hackney Wick
From Hackney Wick Overground station, passengers can travel to key London destinations where they will have access to further connections to the rest of the UK and international airports:
| | | |
| --- | --- | --- |
| Stratford station | Direct | 3 minutes |
| Stratford International | Direct | 11 minutes |
| Highbury & Islington station | Direct | 11 minutes |
| Liverpool Street station | 1 change | 16 minutes |
| Bank station | 1 change | 20 minutes |
| Euston station | 1 change | 22 minutes |
| Oxford Circus station | 1 change | 24 minutes |
| London City Airport | 2 changes | 26 minutes |
Bus
Big red London buses are a feature that makes London uniquely London. Hackney Wick enjoys access to the bus routes 26, 30, 236, 276, 339, 388, 488 and N26.
The bus route 26 runs through to popular London locations such as Shoreditch High Street and South Bank. The bus routes running through Hackney Wick are an outstandingly useful tool for those who wish to move around London and to many of its popular destinations efficiently and straightforwardly.
The N26 is a night bus coming from Trafalgar Square and stopping off in locations such as Liverpool Street station, giving Hackney Wick residents the opportunity to enjoy a night out in town with the comfort of knowing that there is a bus waiting to take them home!
Car
Hackney Wick is widely accessible by road; notably the A12 Eastway provides a fast getaway out to the East as well as towards Canary Wharf and the Isle of Dogs, whilst the Blackwall Tunnel is a 15 minute drive. Residents can apply for a parking permit from the local council to ensure they have parking priority — especially on West Ham United match days. With a parking permit, residents will not have to worry about non-permit holders taking their parking space from Monday to Friday 8:30am-8:30pm, and weekends and bank holidays from midday until 6pm.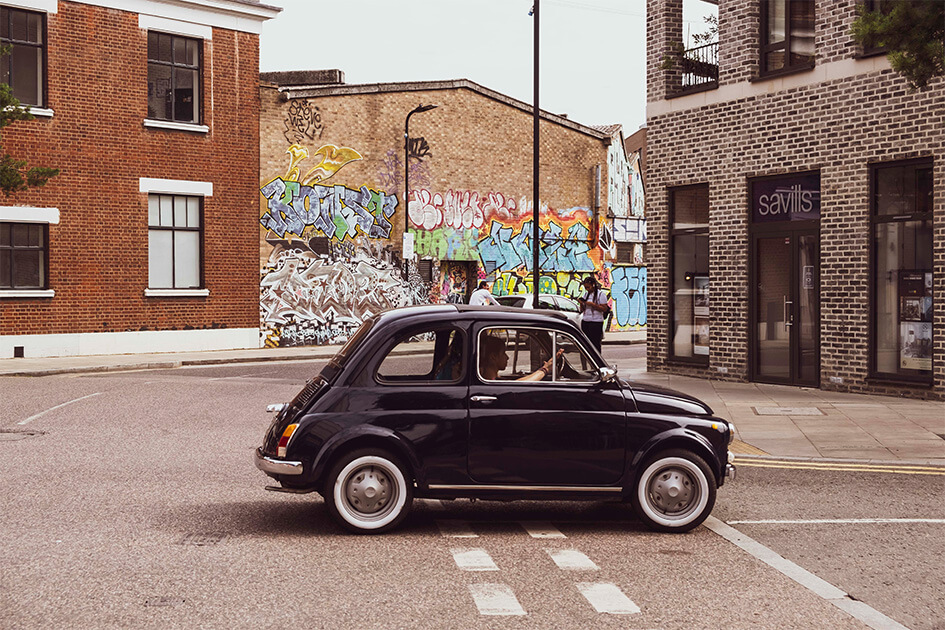 Key destinations by car
| | |
| --- | --- |
| Westfield Stratford City | 3 minutes |
| Canary Wharf | 14 minutes |
| Shoreditch | 16 minutes |
| London City Airport | 17 minutes |
| Tower Bridge | 22 minutes |
| Islington | 27 minutes |
| Southend-on-Sea | 60 minutes |
Walk, Cycle or Sail
Yes, that's right! Hackney Wick not only exhibits first-class land transport, the River Lee Navigation runs through Hackney Wick and allows boat access for those who wish to make use of the canal. For others, it serves as a picturesque route for a walk, jog, run or cycle. The Capital Ring walking route serves as a strategic walking route promoted by all of London's local councils. The route circles round inner and central London; perfect for those who love the fresh air and scenic routes. The route is also largely accessible to cyclists permitting cyclists to get in and out of Hackney Wick without needing to use the busy roads.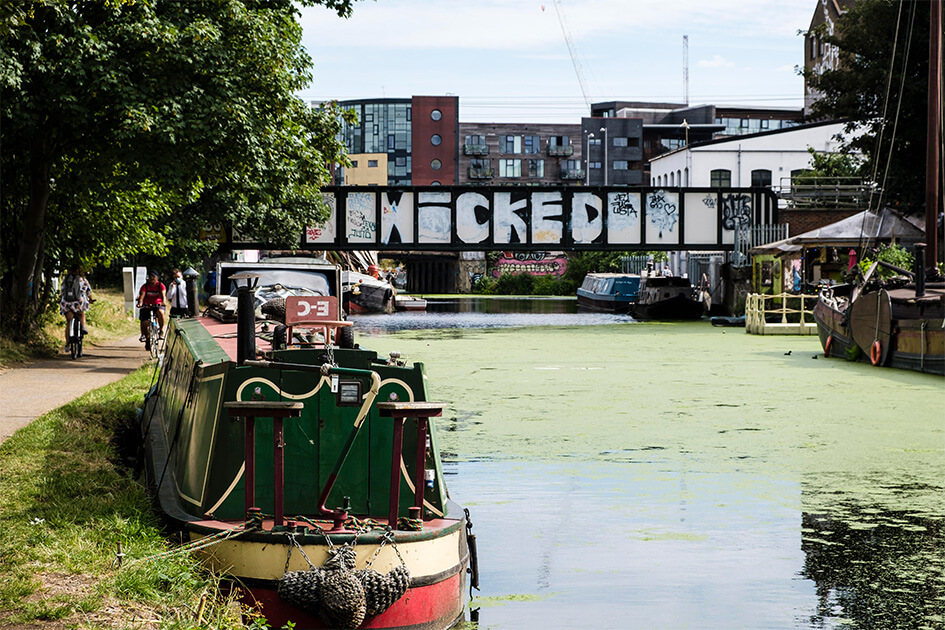 Wickside is an all-new canalside neighbourhood coming soon to Hackney Wick, that will see the creation of many highly contemporary East London apartments. Speak to a member of our sales team today on 020 3409 2270 to find out more.
Edited: 29th August 2023