Living in Hayes, London UB3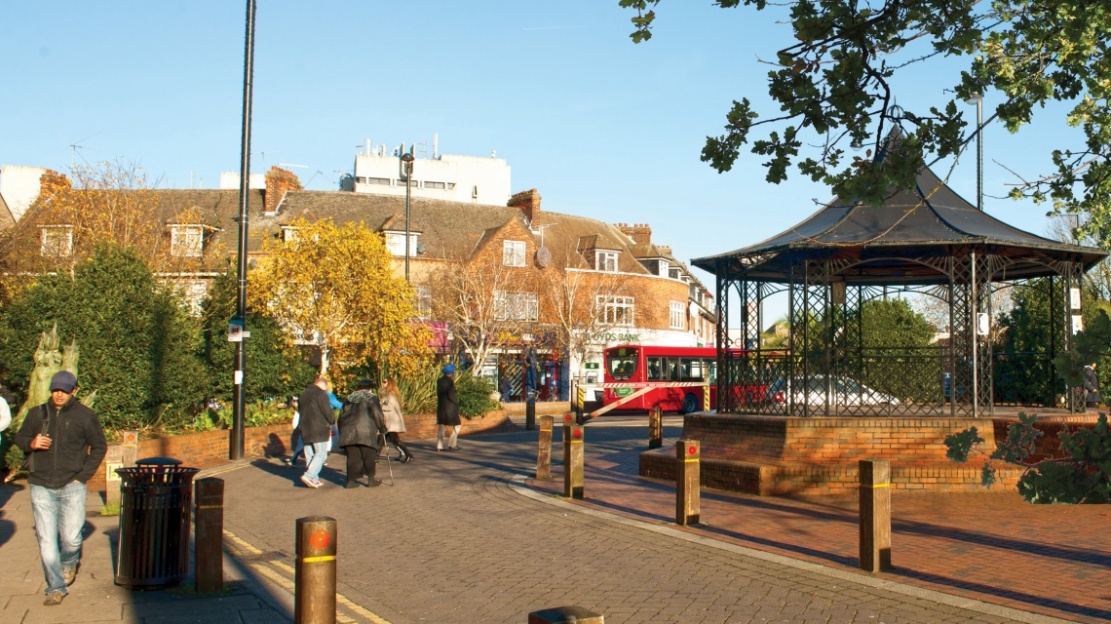 This peripheral West London town is a prime commuter catchment, bursting with history and an abundance of green space - ideal for those looking to embrace a laid-back suburban culture with easy access into the city.
Property
Waterside
This development has now sold out, but do read on to find out more about Galliard's remarkable Hayes development.
Set against the scenic backdrop of the Grand Union Canal in Hayes, Galliard's distinctive Waterside development includes 46 sophisticated apartments, ranging from one to three bedrooms over five floors.
Situated just three minutes' away from Hayes & Harlington station, this all-private development is ideal for commuters looking for chic modern living in an attractive and convenient West London location.
This development has now sold out, but do read on to find out more about Galliard's prestigious Hayes development.
This all-private development comprising of 98 elegantly-crafted one bedroom apartments will offer residents an exemplary standard of living in a prime commuter belt, just moments from Hayes & Harlington station.
Built to Galliard's refined specifications, Trident House will epitomise modern living with state-of-the art interiors to maximise space and comfort, as well as high-tech integrated appliances for optimal contemporary functionality.
History of Hayes
The historical West London town of Hayes has a vast history, forming part of the Archbishop of Canterbury's estates up to the 16th century before passing hands with King Henry VIII and numerous aristocratic landowners through the centuries.
Hayes' heritage predominantly centres on its role in the industrial revolution, where brickmaking and agriculture found its home in this peripheral West London town, with its proximity to the Grand Junction Canal, now known as the Grand Union, and the Great Western Railway which opened in the mid-19th century.
Once industry and trade took flight, Hayes was recognised as the area of choice to settle international headquarters outside of the centre of London, and has been home to established worldwide brands such as Nestle, Heinz and record label, EMI.
Today, Heathrow Airport's international connectivity just over three miles away, plus Hayes & Harlington's Crossrail future, makes Hayes a thriving commuter catchment with increasing potential for business and investment.
Places of Interest
Historical
St Mary the Virgin is the oldest building in Hayes, dating back to 830 AD, and is still standing strong, featuring artefacts and renovations from its numerous restorations throughout the ages.
Head to the London Motor Museum for a sneak peak at some of the world's most iconic cars featured in Hollywood blockbusters, including Herbie the Volkswagen Beetle, the Ford Gran Torino from Starsky and Hutch, plus one of the original Batmobiles from the first Batman movie in 1989.
Visit nearby Uxbridge for the Battle of Britain Bunker, formerly used during World War II for controlling fighter aircraft operations where, in 1940, Churchill is said to have uttered the words 'never was so much owed by so many to so few' - a must-see for any wartime enthusiast.
Cultural
Hayes' Beck Theatre is fantastic for entertaining days out with the family, providing a wealth of choice including comedy shows, concerts, dramatic plays, pantomimes, and even opera.
For a more stately experience, the Open Air Theatre is a renowned entertainment venue for music, theatre and dance, based in the esteemed grade II listed manor house, Barra Hall Park.
Nearby Ruislip hosts the Borough's flagship heritage and cultural site, Manor Farm, which sits on the remains of a pre-Norman Motte and Bailey fort, offering visitors superb views of its timeless architecture amongst 22 acres of beautifully landscaped grounds. The site now offers an array of events and workshops suitable for all ages, including pottery and leatherwork, in addition to its prestigious Cow Byre art gallery and frequented tea rooms.
Shopping
For your high street favourites and everyday needs, head to the Pavilions Shopping Centre in Uxbridge, or for a more upmarket experience, fashion devotees can head to the bright light of the West End's luxurious shopping district, Oxford Street, for designer labels and chic boutiques - only half an hour away by train.
Food and Drink
Hayes is home to some of London's oldest public houses, including The Adam and Eve, where you can enjoy your favourite tipple in one of the town's earliest recorded inns, dating back to the 17th century.
The Music Box has a place in history as the venue where up-and-coming musicians would venture to gain exposure and play their first cut records, as the esteemed EMI record label was located in Hayes. Today it continues to keep up with tradition, playing live music as well as offering a warm welcome to those looking for home-cooked British favourites.
Hayes is renowned for its fantastic selection of authentic Asian cuisine, including Pink City, one of the area's highest rated Indian restaurant, which offers mouth-watering dishes with a unique twist. For delectable oriental flavours, head to Pang's Cottage and enjoy a lavish dining experience in one of Hayes' most frequented restaurants.
Green Space
The Borough of Hillingdon contains more than 200 green spaces, covering nearly 2,000 acres of bucolic beauty - perfect for long walks and a refreshing breath of village-esque air.
The Norman Leddy Memorial Gardens is acknowledged as one of the Borough's gardens of excellence, boasting eloquently landscaped flowerbeds bursting with colour in a tranquil oasis.
Situated in the south of Hayes is Lake Farm Country Park, comprising over 63 acres and renowned for wildlife sightings, typified by the site's skylark monument.
For more impressive sightings from the animal kingdom, head to Minet Country Park; with its array of waterways and grassland corridors, in addition to its community spaces, the park makes for a truly memorable day out.
Hayes is also home to the Grand Union Canal, which stretches all the way to Birmingham, and offers passers-by idyllic views and relaxing boat rides for a charming alternative to the rustic countryside parks.
Quirky
Whilst Hayes boasts a heavily industrial past, in recent years it has displayed strong links with the creative and entertainment sector.
The words 'Hayes, Middlesex' appear on The Beatles' albums which had been manufactured at the EMI music label headquarters, the Old Vinyl Factory. In film, the Oscar-winning blockbuster, The Imitation Game, was filmed at Hayes' famous West London Film Studios.
People of Interest
Hayes has been home to two notable residents, including William Byrd, who was dubbed the 'father of English music' during the Renaissance era, as well as George Orwell, one of the greatest thinkers and novelists of the 20th century.
Education
Hayes is ideal for growing families, with a variety of primary and secondary schools in the area, in addition to one of the UK's highest rated colleges, Uxbridge College, which hosts a campus in Hayes.
Hayes is less than 30 minutes' away from two of London's esteemed universities - Brunel, which is just 10 minutes' away by car, and the University of West London, only 25 minutes away.
Local Authority
Hillingdon London Borough Council
Getting There
Roads
Hayes boasts excellent road links with access to the M4, M25, M40 and M3 motorways. Heathrow Airport is a mere 10 minute drive away whilst Central London can be reached within an hour.
Rail
Hayes & Harlington station is the area's primary rail link, offering direct line services into London Paddington, London Heathrow and Reading.
Crossrail's arrival will provide faster and smoother commutes into the centre of London, making Hayes the ideal choice for city workers looking for a suburban home in a prime commuter belt.
From Hayes & Harlington station (Crossrail):
Bond Street 20 minutes
Tottenham Court Road 22 minutes
Liverpool Street 27 minutes
Canary Wharf 34 minutes
Nearby Developments
Located in Hayes' West London neighbouring town, Hounslow, Trinity Square is Galliard's brand new development comprising 228 contemporary apartments, ranging from sleek studios to one bedroom suites, formed around a full-height central atrium.
Residents at Trinity Square will benefit from the variety of local amenities with its convenient town centre locale and proximity to no less than three Underground stations within a 20 minute walk of the development.
Find out more information about Trinity Square on our website.
Edited: 20th March 2023