Top Universities in London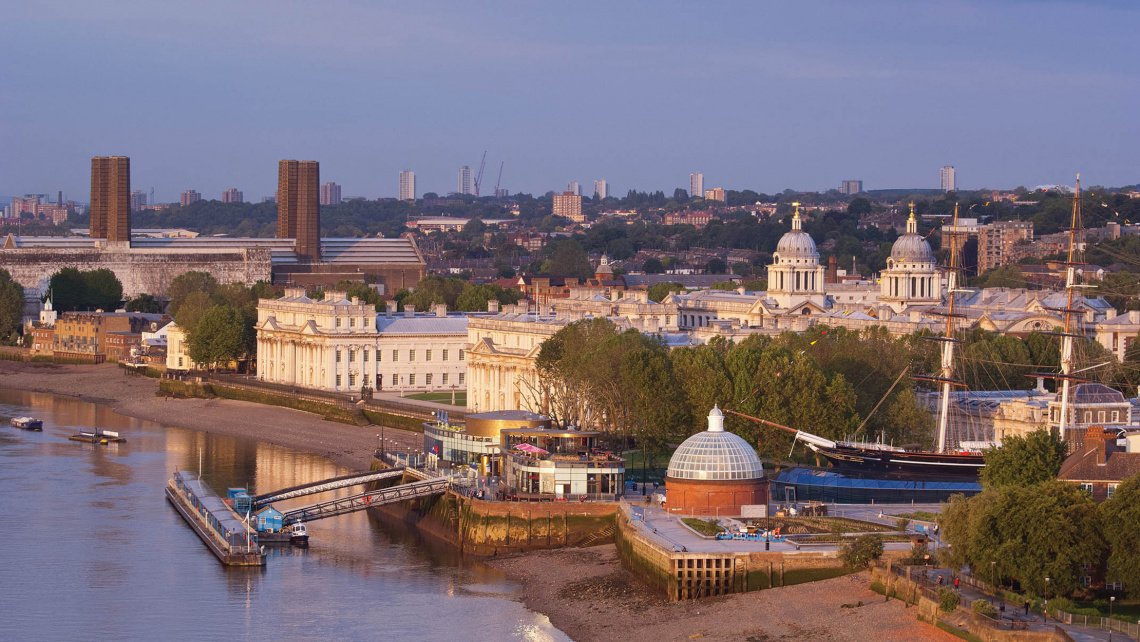 Amongst the spectacular tourist attractions, fine restaurants and vibrant nightlife that London has to offer, there are a variety of prestigious universities that are considered to be some of the best in the world.
London is in fact a primary educational centre worldwide and is home to one of the largest populations of international students than any other city on the globe. London accommodates more students than any other city in the UK which is a hint towards the extreme high standard of education that is offered in this diverse and admired city.
Imperial College London
Imperial College London is quite possibly one of the most esteemed educational institutes in London, ranked 9th in the world by The Times Higher Education in 2015. Specialising particularly in science and technology, this university is also renowned for its role in natural sciences and engineering, not to mention that is boasts one of the largest medical faculties in the United Kingdom. Aside from the marvellous education and curriculum that this college has to offer, it is also surrounded by an abundance of London's finest leisure destinations; Hyde Park is only a five minute walk away so it is an ideal place for students to clear their head and get some fresh air away from their books. Conveniently, Harrods is only a mere 15 minute stroll away which will allow students to buy themselves a little treat every now and then for all their hard work.
Carlow House is an exclusive development by Galliard Homes located only a short distance away from Regent's Park and is at convenient proximity to Imperial College London. The closest Tube station to this development is Mornington Crescent; from here it only takes 27 minutes to South Kensington which is only a stone's throw away from the university.
University College London (UCL)
Ranked at an impressive 22nd in the world by The Times Higher Education in 2015, University College London is commended by the fact that is covers such a wide range of subject matters. In fact, international students make up over a third of the student population of this university, this diversification of cultures only adds to the appeal of this academic establishment.
The main campus of UCL is ideally situated on Gower Street which is right on the doorstep of Soho's buzzing atmosphere, Oxford Street's remarkable retail and the cultural heaven of the rest of the West End. Hanway Gardens is an exciting deluxe development in Fitzrovia by Galliard Homes and it sits only five minutes away from the main Gower Street campus making it an ideal investment opportunity for anyone wanting to be close to this prestigious university. Another outstanding development by Galliard Homes which is terrifically close to this campus is The Chilterns; Baker Street in Marylebone is the closest Tube station to this development and from there it is just five minutes on the tube to Euston Square, the closest station to UCL's main campus.
If you are looking for a flat in the West End, please click here for more information about property availabilty that Galliard Homes has to offer in the area.
London School of Economics and Political Science (LSE)
This highly esteemed school has been ranked at a notable 34th in the world by The Times Higher Education and was even placed in the top five universities on the globe for accounting and finance in 2015. It has also been claimed that this university has the highest quantity of world-leading research out of all other schools is Britain. To add even more appeal to the reputation of LSE, over 100 languages are spoken in the central campus which is houses a staggering 9,000 students.
Located on the doorstep of the City, there is nothing that this university cannot provide; Galliard Homes' luxury property St Mary at Hill ideally sits only a short distance away from Monument Tube Station which will get you to one of the university's nearest tube station, Temple, in just six minutes. St Mary at Hill's unbeatable location makes it one of the most exceptional property investments you could possibly make.
King's College London
Another extremely significant establishment in the City is King's College London which has been ranked within the top 100 universities in the world in 2015, at 40th place, by The Times Higher Education. This institution has particular strengths in social sciences, law and humanities and boasts the biggest healthcare learning centre in Europe which consists of an impressive three teaching hospitals.
This school also offers an excellent location in the city near Temple Tube station which again puts St Mary at Hill by Galliard Homes in the spotlight for a superb property investment in the City of London.
If you are looking for a flat in the City, please click here for more information about property availabilty that Galliard Homes has to offer in the area.
Greenwich University
Ranked by the Complete University Guide in 2015 as being one of the top 100 universities in the United Kingdom, The University of Greenwich is an institution with excellent facilities, exam results and investment plans. In 2014 the university introduced a new library and academic building worth £80 million and in turn gained some of its best set of exam results to date with 63% of the student body achieving an excellent honours degree.
A few of Galliard Homes prized developments are located close by: Merryweather Place is conveniently near Greenwich DLR station which will put you at the university's nearest station, Cutty Sark, in an impressive three minutes. Riverdale House will be a classic and contemporary development in Lewisham which only takes a mere eight minutes to Cutty Sark on the DLR. Better still, it only takes 27 minutes to reach Bank on the DLR from Lewisham so residents of this development would be nearby to both the university and the City of London, you could ask for nothing more. Another development close to Greenwich University is Grove Place in Eltham; Eltham mainline will take you to Lewisham in a short eight minutes and then a quick ride on the DLR is all it would take to reach the university.
If you are looking for a flat in the Royal Borough of Greenwich, please click here for more information about property availability that Galliard Homes has to offer in the area.
Galliard Homes is proud to showcase their developments in these outstanding locations because they will cater to every need that residents could have. By having such renowned London universities and more close by to an array of our developments, we can guarantee that our properties are unquestionably worth investing in.
For more information about being a student in London, discover why London is the best city to be a student.
Edited: 21st November 2022