Turn Your Home into a Paradise This Spring 2021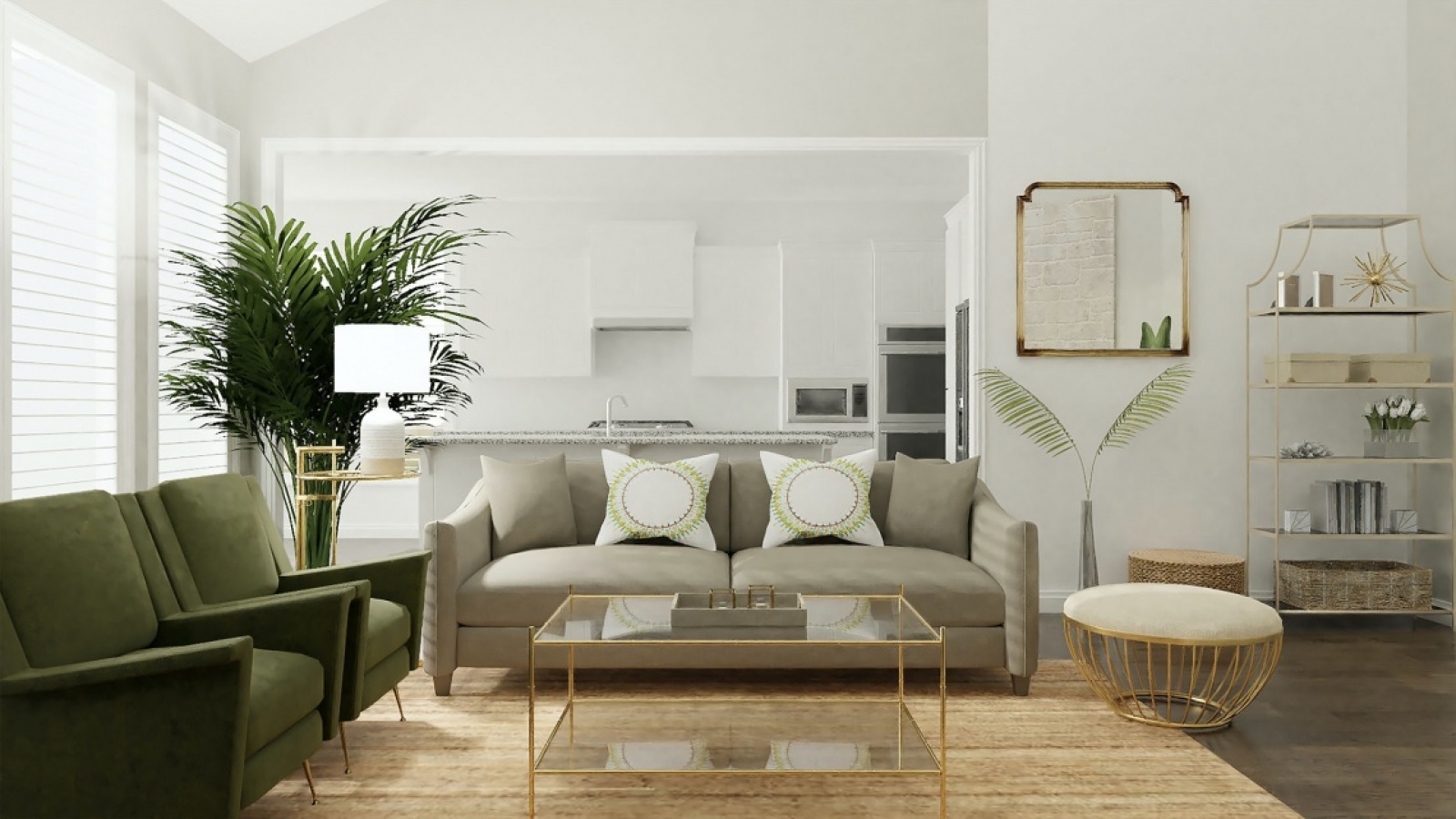 The season that brings us brighter skies and blossoming magnolia, spring closes the door on those dull wintery months and says "hello" to longer, sunnier days. As we welcome the turn of the season, many of us opt for a spring clean to blow away the cobwebs and bring new life into our homes again. Read on to discover how you can spruce up your home and transform it into a paradise this spring.
The practice of spring cleaning is thought to originate back to the Iranian Nowruz, the Persian New Year, and falls on the first day of spring. In the lead up to the event, everything is meticulously cleaned in preparation for the coming year. It's an act that has been adopted all over the world and helps us get our homes and mind-sets in order for the new season.
Out with the Old
Start the season with a good de-clutter to create a more harmonious living environment for the spring. Free-up some space by clearing out your kitchen cupboards and wardrobes to make way for the new; you can sell or donate anything you no longer use to charity shops and food banks. By introducing small changes such as space-saving slim hangers or drawer dividers to categorise and conquer your clutter, you are guaranteed to find space that you had forgotten existed. Other worthwhile household chores such as shredding old paperwork and finding permanent homes for those items cluttering the coffee table will really help to inject new life into your home and help you feel much more organised.
Check out this spring cleaning checklist to get you started.
A Lick of Paint
If your home is starting to look a bit tired, then a lick of paint could be just the tonic. Dulux's Colour of the Year 2021 is called 'Brave Ground' and is described as a warm, earthy neutral that has calming qualities - just what we need following the turbulent year we've had. If neutral colours aren't for you then pastel hues such as baby pink or soft sage green remain on-trend and can easily brighten up any bland room.
Adapt your Living Space
Over the past 12 months, our homes have also become our offices, classrooms and gyms. Our homes have been forced to become more flexible than they were built to be and that has posed many a challenge for us all. With things looking up and the return to normal upon the horizon, it's a good time to rearrange your primary living and sleeping spaces to recreate the calming haven it once was. Maintaining clutter-free zones is key; whether you introduce space-savvy solutions such as a ladder shelf or a console table that discretely tucks behind your sofa, there are plenty of storage solutions out there to help keep your home in order.
Bring the Outside In
Known for their mood boosting, air purifying qualities, houseplants not only look good but they also make you feel good too! Houseplants are a great way to inject some colour into your home at the same time as reducing stress, increasing productivity and absorbing air toxins. Many people think that houseplants are tricky to maintain, and they can be, but by choosing fool-proof, low-maintenance houseplants such as a rubber plant or a monstera, you can be a good plant parent and enjoy watching your leafy friend flourish at home.
Create your Hygge Haven
You have probably heard of the Danish concept 'hygge' which has been thrown around a lot over the past year, but what does it actually mean? In short, hygge (pronounced "hue-gah") is a lifestyle trend often associated with adding elements of cosiness into your daily life and appreciating how the simple pleasures make you feel. You can work towards achieving your own slice of springtime hygge at home by introducing texture and gentle pops of colour into your soft furnishings such as bed linen or scatter cushions - this will really help you transition into the new season. Switch out your festive candles for fresh, floral fragrances and introduce some springtime blooms, such as peonies and tulips to your home - you will instantly feel like you have more of a spring in your step.
Finishing Touches
Accessorising your home can be a very enjoyable yet fairly inexpensive way of transforming the space you live in. From wall art and mirrors to statement vases and rugs, finishing touches have the power to make a huge difference. We've seen some trends sky-rocket in popularity in recent months; natural materials like rattan and linen have experienced a revival which is hard to escape. High street retailers such as H&M Home do this style really well and affordably too. Meanwhile, you can always count on brands such as Oliver Bonas for some quirky home décor.
Are you the owner of a Galliard home? Share your journey with us on Instagram using #MyGalliardHome.
Edited: 21st September 2022