A Brunch Lover's Guide to South London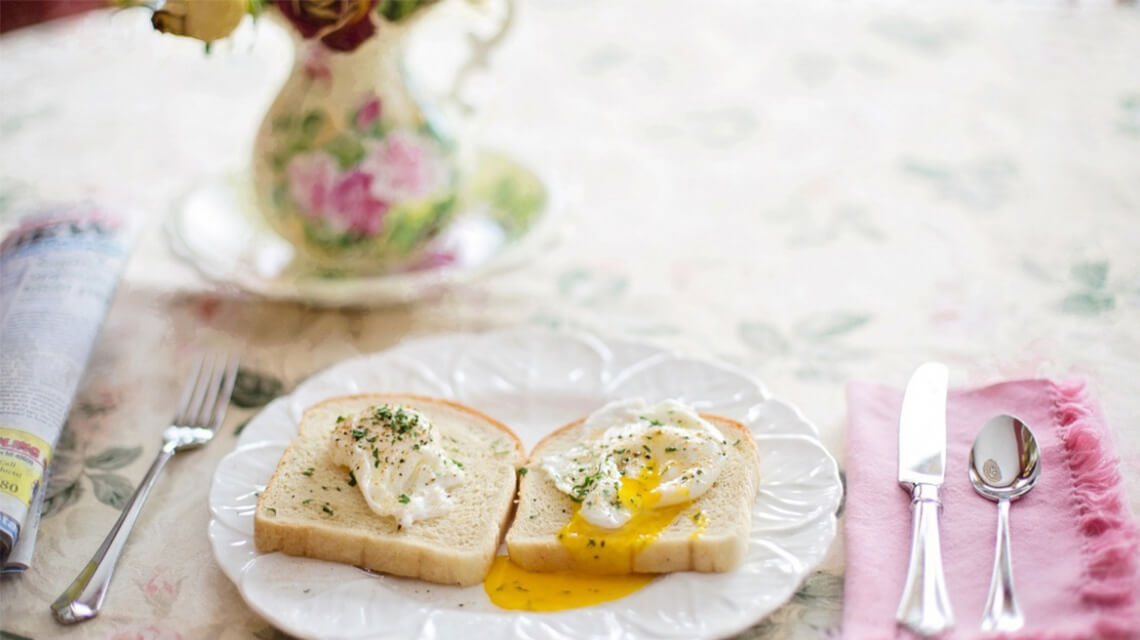 South London is jam-packed with delicious places to eat for a delightful weekend brunch. Whether you want something cheap and cheerful, a little fancier or on the healthy side of things, South London has got you covered.
Be prepared to make brunch your habitual weekend meal out with friends and family because you will want to be visiting all of these locations, more than once.
Classic Brunch
What is the first thing that pops into your head when you think of brunch? Smashed avocado, Eggs Benedict and a Bloody Mary to match? Expect the classics at this popular brunch spot in Clapham Old Town, No.32, which can be enjoyed on the charming restaurant roof terrace. Travel a little further South of Clapham to Tooting and stumble across Graveney and Meadow, so popular in fact that you need a booking to secure yourself a table. Boasting a menu complete with lighter options including natural yoghurt sprinkled with granola, or something a little more substantial like a Full English with all of the trimmings. This coveted breakfast venue also offers a variety of treats for diners; the Bloody Mary bar is one that sparks particular interest, for obvious reasons.
Brunch with a Twist
If you want your weekend brunch to have a little more panache, there are many different eateries in South London that would be of interest to you. On Brixton Street Market, Senzala Crêperie will please all pancake passions with sweet and savoury options and everything in between; El Egg Ranchero and Maple Dream are ones not to miss - trust us on this one.
Brunch on a Budget
We know the story, it is a Sunday morning and this weekend's antics have left you a little out of pocket, yet you are still not prepared to skip brunch and rightly so. Lucky for you, brunch in South London does not need to be a costly affair and there are plenty of places that will not break the bank. Head on down to Battersea where you will come across family favourite, The Bolingbroke. Serving the ultimate comfort food and even 'Baby Brunch', a meal could cost you as little as £10, what more could you ask for! The weekend is not quite complete without warm banana bread with hazelnut ganache and a Mimosa on the side, which is why you need to take a trip to Salon in Brixton. Reasonable prices without slacking on sumptuous flavour; that is a brunch worth going to South London for.
Healthy Brunch
For all of those health-enthusiasts out there, London is a hotspot for innovative restaurants that offer the latest trends in the world of healthy eating. So whether you are trying to avoid certain ingredients due to health reasons, or you are just a foodie with a passion for trying new things, South London has endless brunch options for you to choose from. One of the newest and most delicious additions to Clapham High Street has to be Mommi, a trendy Peruvian spot with a hint of Japanese flavour. Boasting an entirely gluten-free menu, the lip-smacking choices include cinnamon waffle churros and the signature Latin Benedict. A selection of smoothies and juices are also available and you can always be certain that they are fresh because the flavour combinations change daily! Tucked away in Parsons Green, you will find a quaint pocket of health and wellbeing that will without a doubt give you a boost of sheer, nourishing deliciousness. Little H is an oasis for superfood fanatics, offering delights such as chia seed pots with all the trimmings and coconut yoghurt Bircher muesli, not to mention the assortment of guilt-free treats. Having taken inspiration from the laidback Californian culture, you can expect nothing but a relaxed vibe and wholesome food that will keep you in fine fettle.
Coffee Lover's Brunch
Ever heard of the saying; 'A good day starts with a positive attitude and a great cup of coffee'? This is a motto that many live by and a visit to Brickwood, near the luscious Clapham Common, will not disappoint. Serving velvety smooth cups of coffee worthy of an obligatory brunch Instagram picture, Brickwood offers plates upon plates of delicious brunch favourites that will make you drool by just looking at the menu, such as perfect poached eggs on sourdough and corn fritters with halloumi. On a side note, you cannot leave until you have sampled the iced coffee, you will not regret it. Boasting artisan speciality coffee, Milk in Balham in one of South London's most favoured brunch hotspots by coffee lover's throughout the city. The food and coffee is so good that there are often queues outside, but everyone who visits claims that their brunch experience is always worth it! Eggs in an abundance of ways, pulled pork and refried beans are just a few of the glorious brunch bites to expect, not to mention breakfast tacos and buckwheat pancakes. Each dish has some kind of delicious twist that is always changing; if you are curious as to what these twists could be, you will have to join the queue to find out.
Edited: 6th December 2022