London's Royal Parks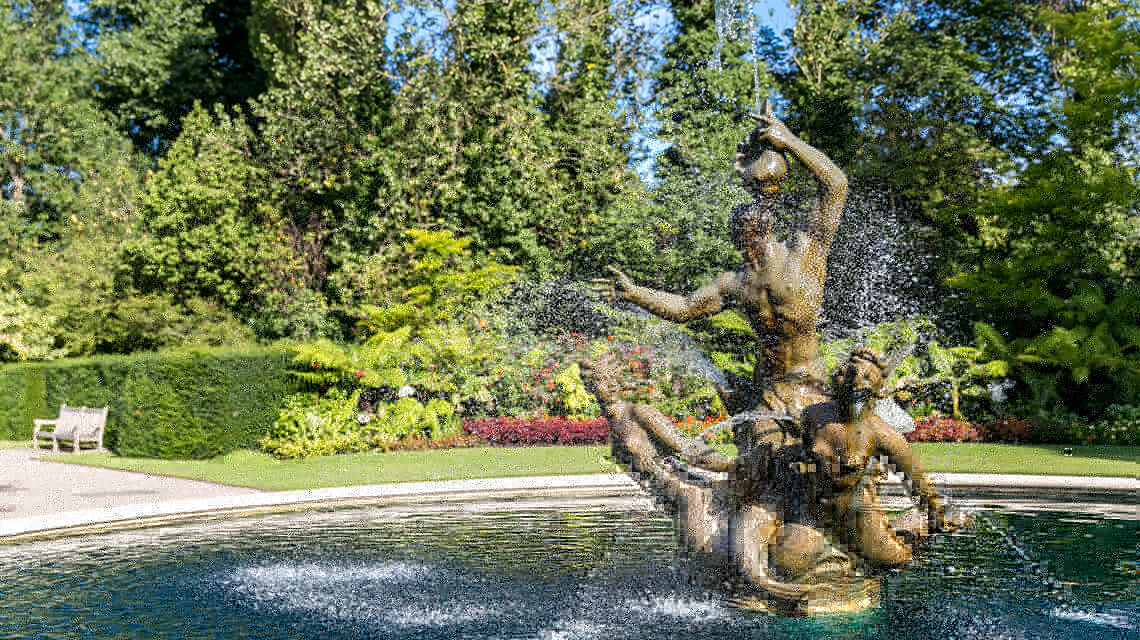 Amongst the vibrancy of the West End lifestyle, one can sometimes forget about the luscious green space within the area.
As well as quaint garden squares, a number of The Royal Parks are encompassed in the area and showcase beautiful flowers, an array of wildlife and entertaining facilities, along with a selection of other things. Seeming as these parks are only a short tube journey or a leisurely stroll away from some of Galliard Homes' properties including TCRW SOHO in the heart of the West End, The Chilterns in Marylebone, Euston Reach in Regent's Park and Hanway Gardens in Fitzrovia, it would be a crime not to pack up those picnic baskets and take a trip to the park and soak up the fresh air and forget about the hustle and bustle of London life.
Hyde Park
Anyone would forget that they were in the heart of London when visiting Hyde Park which is one of the biggest parks in London and is home to the Diana Memorial Fountain. Hyde Park is only a short stroll away from Fitzrovia, taking just 25 minutes to walk there. On arrival, one can admire the large lake and ornamental flower gardens and marvel at the 4,000 trees that grace the ground. When it is time to take a break from the wonders of this park, then a visit to one of the two lakeside restaurants is just the ticket; The Serpentine Bar and Kitchen is a charming restaurant serving dishes that range from hot meals to cakes, the other option is the Lido Bar and Café which is ideal for al fresco dining and people watching. A range of activities such as cycling and boating can be enjoyed here too, there is something for everyone and the possibilities for fun are unlimited.
Regent's Park
At a colossal 395 acres, Regent's Park is one of the largest green spaces in London and presents 12,000 roses of 400 varieties within its grounds. Another one of Regent's Park's greatest assets is its outstanding outdoor sporting facilities that cover approximately 100 acres, the biggest of its kind in Central London. As well as exciting sports facilities and flourishing flowers, 100 species of wild bird take residency here. Regent's Park also includes landmarks such as London Zoo, the charming Primrose Hill and the Open Air Theatre; this park really is the gem of the West End and at only a 15 minute walk away from Fitzrovia, residents at Hanway Gardens can enjoy this space of glorious greenery whenever they please. Residents at The Chilterns will also benefit from being conveniently close to Regent's Park as it is only a short 12 minute walk from Marylebone. The property that benefits the most from this magnificent park is Carlow House as it is only an eight minute walk away, it does not get much better than that. Residents at TCRW SOHO will only have to travel three stops from the nearby Oxford Circus station on the Bakerloo line to get to the park.
Kensington Gardens
Ideally located only eight minutes away on the tube from Baker Street in Marylebone, this majestic park is a grand 242 acres and accommodates an array of tall trees and blossoming flower beds. Kensington Gardens is also home to some popular locations such as Kensington Palace and Albert Memorial.
Green Park
Spanning across only 40 acres of land, this is the smallest of the Royal Parks in London, but that does not mean it makes it any less delightful because here one can enjoy the wonders of the old trees and pleasant parkland. Just over a 20 minute walk away from Fitzrovia, this park is perfect for leisurely strolls and picnics and is placed next to Buckingham Palace.
St James's Park
As the oldest of the Royal Parks in London, this is the destination of choice for millions of tourists every year. This park is the location for marvellous spectacles such as the Trooping the Colour that occurs annually and is also home to The Diana Princess of Wales and Horse Guards Parade. In addition to this, St James's Park is also an environment for an abundance of birds, including Pelicans. Residents at Hanway Gardens can enjoy all of the features of this park in a mere 25 minute walk.
If you are looking for property near the Royal Parks in London, please click here to view TCRW SOHO. The Chilterns, Carlow House and Hanway Gardens have now sold out.
Edited: 21st November 2022