Things to Do in London with the Family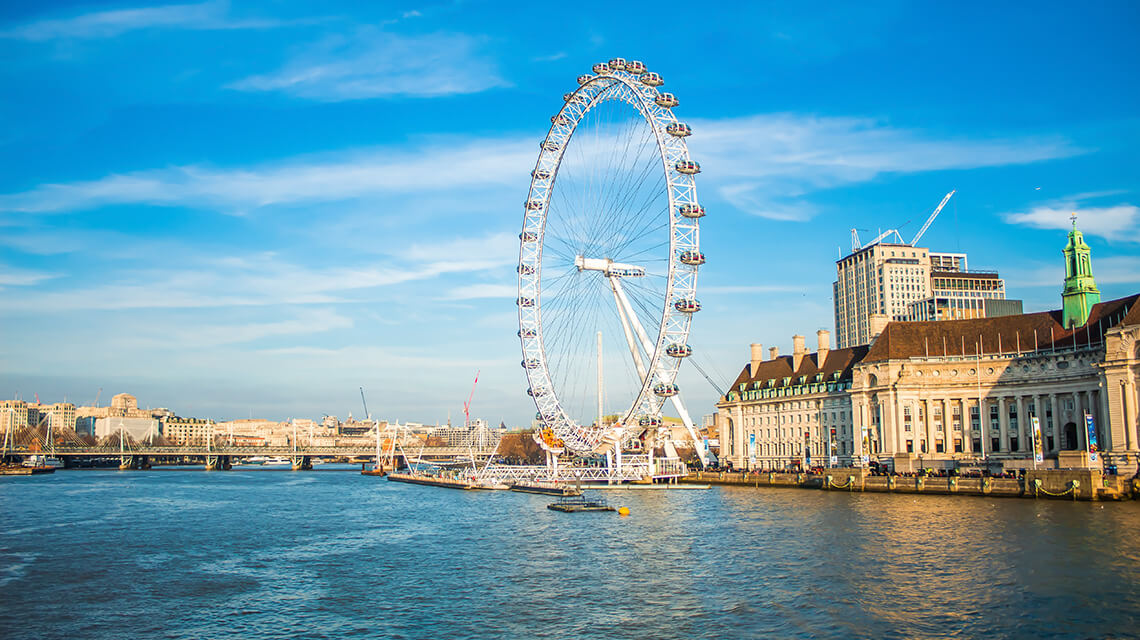 One of the great things about London is that there is something for everyone to do, no matter what age you are.
The extensive choice can sometimes be overwhelming if you do not know where to start, but this guide will narrow down the best things to keep you and your family entertained during a visit to the city. The sheer diversity of activities in London will make you keep coming back for more as you will be sure to discover something new upon each trip, or simply revisit old favourites.
Royal Botanic Gardens at Kew
An outing to Kew Gardens is a perfect way to enjoy the great outdoors with your loved ones and marvel at Mother Nature's creations. One of the most enticing aspects of this place for families is Kid's Kew as it will undoubtedly inspire your children to put the hi-tech tablets and computer games to the side because the diversity of parks and gardens are much more exciting! Why not explore the forest and take in the views on the Treetop Walkway, discover wildlife on the Woodland Walk trail, or experience what it is like to live life as a bee in The Hive?
Natural History Museum
Showcasing an unmissable abundance of exhibitions, this landmark London museum will encourage both children and adults to uncover their passion for the world's natural phenomena, including everything from botany to palaeontology. Move through the different zones of the museum and admire some of the most iconic displays that this venue has to offer. A visit to the Natural History Museum will give you and your family the opportunity to introduce yourself to Hope, the famous life-size blue whale skeleton, or feel the world rumble in the earthquake machine.
Covent Garden
Who says that you need to spend a small fortune to enjoy a day out in the city with your family? Covent Garden is one of the city's favourite places for enjoying an inviting and vivacious ambience that is full of character. As well as an eclectic mix of restaurants and cafés, Covent Garden prizes itself for its street performances, and the best part is that it is free! Enjoy juggling acts, magicians and street acrobatics in the intimate public piazza and get the children involved by encouraging them to go up afterwards with some change to show their appreciation.
Scale The O2
For something a little bit more active, an excursion to London's O2 Arena is the ideal option. However, musical and entertainment concerts are not the only thing on offer here, as you can also book the chance to scale the roof of the arena, which is 53m above ground, and enjoy uninterrupted views of London including Canary Wharf, The Shard and even the Olympic Park. Both you and your children will be thrilled to get suited and booted in the safety gear and set off on your exciting expedition.
London's 'Theatreland'
It cannot be denied, everyone loves a good musical, so what better way to treat you and your family than a trip to London's West End to experience a slice of London's 'Theatreland'. There are so many family and child-friendly shows on offer that it would be rude to not see at least one. Aladdin, The Lion King, Matilda and School of Rock are amongst the top of must-see family performances because they will guarantee an unforgettable spectacle that will have you singing along for days.
Sea Life London Aquarium
Located on the city's energetic South Bank, the London Aquarium will transport you and your family to an underwater world that will uncover many secrets of the sea and mysteries of marine life. This aquatic venue holds an astounding two million gallons of water where a variety of creatures lurk, including sharks, jellyfish, sting rays and much more. London Aquarium offers an impressive range of activities that will be sure to take your fancy, whether it is feeding the seahorses or snorkelling with the sharks. The best part is that Sea Life is open seven days a week, so you will always be able to find some time to enjoy this iconic London attraction.
This carefully selected choice of family excursions covers every interest that you and your family may have, from something active to something educational. With the summer holidays fast approaching, plan your family daytrips and experience London like you have never seen it before and make some family memories to treasure for years to come.
Edited: 17th November 2022