What to Do With Your Spare Room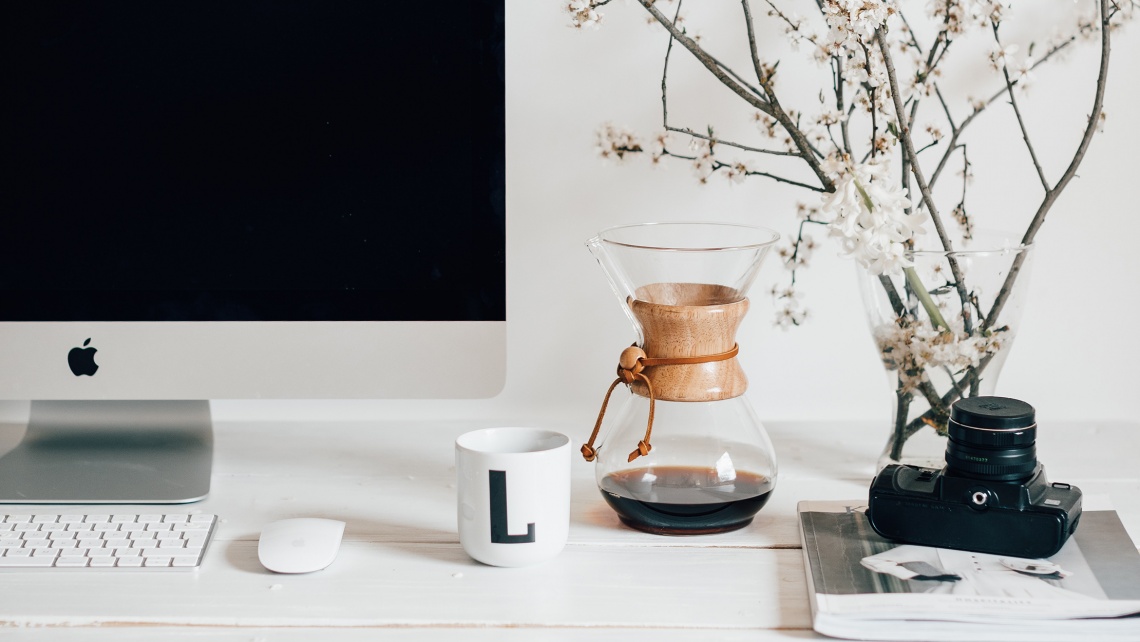 Over the past year, the pandemic has encouraged us all to spend more time at home. During this period, many people placed more importance on maximising their space and redecorated to utilise the extra room in their homes.
If you are lucky enough to have a spare room at home, converting it into something that will benefit everyone is important, but it is also an opportunity to get creative.
Spending more time at home might have made it clearer to you on how to use the spare room but, if not, here's a list of ideas that could help you turn your extra space into something special…
Work Space
With working from home becoming the new norm, turning a spare room into an office may be a popular choice. Having a dedicated space to work from makes it easier to focus on what is in front of you and also separates home and work life environments, meaning you can hopefully switch off when you shut the home office door of an evening. Additionally, having a home office means that you have a place to store of all the work-related items that normally clutter the rest of the home, such as computers, printers, and paperwork.
If you'd like more inspiration and tips on how to decorate and organise your home office to successfully work remotely, here are our top tips.
Dressing Room
Running out of space for your clothes or shoes? Then converting your spare room into a dressing room is a practical solution to store all your clothes, accessories and makeup that would otherwise take up space in your bedroom. It doesn't need to be anything extravagant; simply add a dressing table and mirror, a clothes rail, a shoe rack, and some shelves for your handbags and hats. With more space, there will never be an excuse not to buy some new clothes!
Home Gym
What could be better than having your own private gym in your home? With no need to even leave your front door to exercise, you can workout at a time that suits, have the equipment all to yourself, and save a fortune on gym membership fees. Fill your home gym with some exercise mats, weights, resistance bands or one of your favourite pieces of equipment such as a rowing or running machine. Make sure to add some inspirational quotes to keep you going through that tough workout.
Private Bar
If you love entertaining friends but lack the space in your kitchen or living room areas, then creating a bar space in your spare room could be the answer. This idea is more straightforward than you may think if you're on a budget. Essentially, all you need is a tabletop or a drinks trolley, a mini fridge, bar stools or a comfortable seating area, and some shelves. For some extra pizzazz, you could deck the walls with funky artwork, kit the room out with mood lighting, add some speakers and get exposed shelves to display your liquor or wine collection.
Storage Room
We're not talking about making your spare room a cluttered storage area. Instead, fill the room with nice furniture and classy storage units that offer a range of storing options. Pack away those annual holiday decorations, find a space for the millions of cables and wires every household seems to amass and never worry about misplacing important documents again. Make sure to label the drawers or storage boxes and you'll have no trouble finding your items the next time you need them.
Home Cinema
For film fanatics, a great idea for a spare room is to create a home cinema. With a comfortable sofa and a big TV or projector, you'll be set to watch all the latest releases — just don't forget the popcorn! This room would also be an ideal place to watch any big sporting events separately if your partner or flat mate isn't a fan.
Games Room
A games room is the perfect way to keep video games out of the living room. Set up some cosy beanbags or a special gaming chair and the gamer in the family can play to their heart's delight without getting in anyone else's way. If the family prefer playing board or card games regularly, make sure there is a big enough table to be able to play properly.
Hobby Room
Create a designated space where you can enjoy your hobby in peace. Having an area that is just for what you enjoy, be it painting, writing, crafts etc., will enable you to really focus and get those creative juices flowing. Make sure to decorate with enough storage to keep all of your supplies tidy.
Recording Studio
Are you a musician? Turn your spare room into a music room! If you're worried about disturbing your neighbours, fear not. There are plenty of clever ways to inexpensively soundproof your space, from acoustic foam wall coverings to sound absorbing rugs. If you're still concerned about making noise but are looking for a new instrument to play, consider electronic instruments that can be played through headphones. For percussionists who need somewhere to practice quietly, mute pads can significantly reduce the noise.
Zen Den
If you ever want to have a place to escape to after a long day and you have an empty space to transform, why not create your very own 'zen den'? The idea behind this is to create a zone in your home purely dedicated to relaxation. Whether it's meditating, reading, yoga or listening to music, all you need to do is fill the room with anything that helps you to wind down — the possibilities are endless! You can achieve your zen den simply by adding some plants, comfortable couches, an egg chair, a hammock, or maybe a yoga mat if that's how you prefer to switch off. Or you can go all out and find some colourful Moroccan-inspired fabrics to drape from the walls and ceiling. Blankets and cushions are also a must if you want the room to feel extra cosy. Alternatively, set some bookshelves up and turn the space into a quiet reading room.
Guest Bedroom
Perhaps the most conventional use of a spare room, a guest room is ideal if you frequently have friends and family visiting. You can use a sofa bed to make it a multipurpose room when someone isn't staying over, so as not to limit the room's options.
We'd love to see how you have styled your spare room. Did you use any of the ideas in this article? Share your space with us on Instagram by tagging @GalliardHomes and #MyGalliardHome.
Edited: 24th May 2022