Islington: North London's Second 'Theatreland'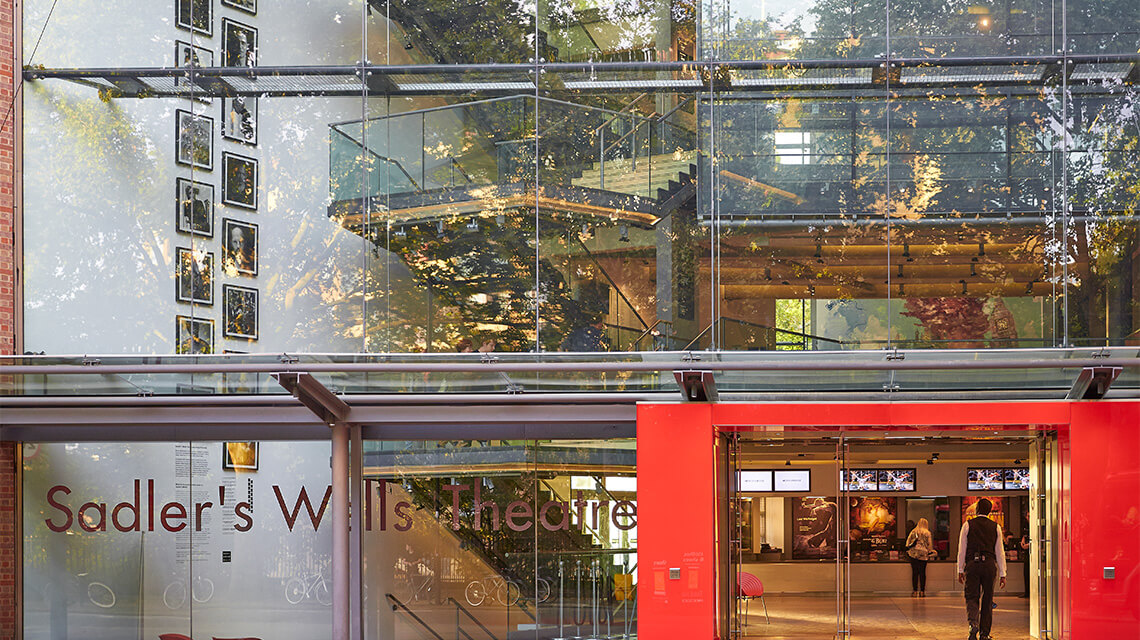 From pantomimes in pubs and puppet shows to elaborate musicals and large-scale productions, film fans and theatregoers have it all in Islington.
When you think of London theatres, you would typically think of the West End. Head just a little further north and you will come across Islington - a more modest pocket of the capital, home to an array of performing arts venues amidst its suburban surroundings.
King's Head Theatre
One of London's first pub theatres, the King's Head on Upper Street is the place to go for a pint and a performance worthy of a standing ovation. Upstairs, its 110-seat theatre hosts up to 90 shows a year, and is renowned throughout the capital as a 'breeding ground for new talent'. Hugh Grant, Jennifer Saunders and Dawn French are just a few of the names that graced this stage at the start of their career.
Old Red Lion Theatre
Another local pub theatre to tick off your list is the Old Red Lion. A little more intimate than the King's Head, this theatre hosts a variety of productions from the work of emerging artists to revivals of beloved Broadway shows. For nights when there isn't a show, you can still head here to enjoy some live music or sport, and try some of its fine cask ales.
Hen and Chickens Theatre
Islington's go-to destination for comedy gigs, the Hen and Chickens Theatre is the place to be if you're looking for a laugh. The Mighty Boosh comedy troupe performed here a number of times at the start of their career, whilst other acts known to have taken to the stage here include Frankie Boyle and Jimmy Carr. With a downstairs bar, this is also a popular choice if you're just looking to socialise over a glass of your favourite tipple.
The Hope Theatre
This award-winning, 50-seat venue is one of Islington's newest theatres, having opened in 2013. Since then it has won a number of Off-West End awards and nominations, with some of its productions even transferring to the West End due to their popularity and success. From light and dark comedies to reading events seeking London's next best playwright, there's always something worth seeing at The Hope Theatre.
Little Angel Theatre
If you're looking for something for the kids, the Little Angel Theatre is always a crowd-pleaser. This puppet theatre hosts shows from traditional childhood tales such as Tom Thumb and Thumbelina to quirky twists on the stories of Brothers Grimm including Sleeping Beauty. With this nearby, you'll never struggle for weekend activity ideas to entertain the family.
Almeida Theatre
Winner of the 'London Theatre of the Year 2018' award (The Stage Awards), this is where you're most likely to see an A-lister take to the stage in Islington. The 325-seat theatre dates back to 1837; having fallen into dereliction in the 1960s, it relaunched in 1980 and has since had some of the world's most talented artists perform on its stage. Matt Smith, Ralph Fiennes and Andrew Scott are just some of the names attached to noteworthy productions Almeida Theatre has played host to, from book and film adaptations such as American Psycho and renditions of Shakespeare favourites such as Richard III and Hamlet.
Sadler's Wells Theatre
Described as the world's number one venue for international dance, this theatre welcomes more than half a million audience members each year to enjoy touring productions and one-off performances by in-house and visiting companies. From ballet to hip-hop, there's always something awe-inspiring to feast your eyes on at Sadler's Wells.
Edited: 11th November 2022