Living in Islington, London N1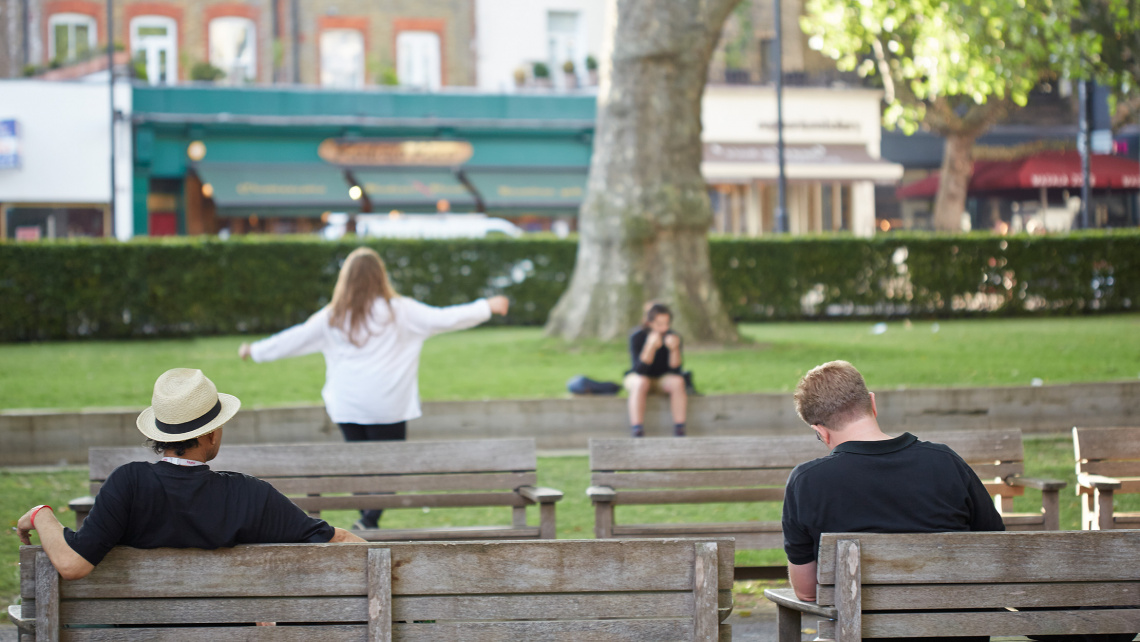 One of London's most vibrant and affluent areas, Islington offers wealthy living with a contemporary edge. From traditional Victorian and Georgian townhouses and Grade II listed buildings to modern architecture, Islington is full of character and charm.
History of Islington
Throughout history the hill which Islington stands on supplied the city of London with water but as the population grew it soon became difficult to meet the growing demand and by the 17th century new plans were constructed to source water from the River Lea, situated in Hertfordshire.
Places of Interest
Historical
Islington has a number of blue plaques around the area to commemorate some of histories finest figures which have lived in the area. Singer and entertainer, Dame Gracie Fields, Edward Irving, founder of the Catholic Apostolic Church and Lilian Lindsey the first female dentist are just a few of the blue plaques that can be found in Islington.
Cultural
Almeida Theatre
Beginning as a literature and scientific society with everything from a library to laboratory, The Almeida now exists as a theatre - launching the next generation of British artists. This Grade II listed building combines original 19th century features with modern facilities. The building remained derelict for a number of years and it wasn't until 1972 that campaigns began for it to be turned into the theatre it is today - which opened its doors in 1980 - and has since seen industry-level plays and performances take centre stage.
Union Chapel
This Grade I listed building is a vibrant hub offering a place of worship, live entertainment and is home to The Margins Project for those who are homeless and in crisis in London. With impressive Gothic revival-style architecture combined with amazing inside space, Union Chapel welcomes tens of thousands of visitors each year whether it be to attend the churches live music or comedy events, all are welcomed.
Shopping
Angel Central
Situated just a two minute walk from Angel Tube station, Angel Central is Islington's prime retail destination, offering an array of shops, restaurants and even the chance to watch a film at the cinema. The centre also holds events throughout the summer with the central piazza transformed with an artificial lawn. Angel Central has a selection of well-known shops and restaurants which include L'Occitane and Gourmet Burger Kitchen.
Camden Passage
The market here offers a mix of vintage and retro clothing, luggage and collectables. Camden Passage is also home to a range of independent stores from clothing and home, to beauty and antiques - this quirky part of Islington has every shopping aspect covered.
Food and Drink
Ottolenghi
Open for breakfast, lunch and dinner and brunch on the weekends, Ottolenghi serves authentic food with a strong Mediterranean influence. Ottlolenghi's website also features delicious recipes to try, while its in-store deli provides customers with even more ways to enjoy the tasty food. The delicious salads harness the flavours of the Mediterranean including roasted aubergine with feta, yoghurt, almonds, pomegranate and mint.
El Inca Plebeyo
Offering a modern take on traditional Ecuadorian dishes set in a relaxed environment matched with great music and delicious cocktails. The Hornado is a must-try dish, consisting of slow-roasted pork, fried plantain, corn, potatoes, topped with a cheese and basil sauce and a tomato and onion salad - encompassing authentic flavours to leave you wanting more! El Inca Plebeyo is the perfect venue for large groups or private parties with its rooftop garden.
St Paul
This coffee shop provides a relaxed atmosphere for residents and visitors alike, offering morning pick-me-ups and the ideal lunch spot to catch-up over good food. Open till late - St Paul offers quality food and drinks all hours of the day.
The Coffee Works Project
For great tasting coffee that is roasted to enhance each individual flavour for a quality like no other, this is the place to be. Also offering quick bites of sandwiches and cakes for those in a rush or providing the perfect setting for a relaxation spot to unwind.
The Bar With No Name
Since 2009, The Bar With No Name has been serving award-winning cocktails set in a 1950s Italian Café style interior with a Film Noir feel. Esoteric ingredients have been developed for unique-tasting cocktails combining popular flavours. Masterclasses are also available, teaching you how to make your favourite cocktails.
Green Space
Barnard Park
Boasting 10-acres of space and excellent facilities for children, Barnard Park is a superb place the whole family can enjoy. From the supervised Adventure Playground, the One O'Clock Club - a drop in facility for parents and children from birth to five years of age - to a community gardening project, there is lots to do here at any age.
Caledonian Park
Full of history, this park features a Grade II listed 155ft-high Clock Tower which was built in 1883 which still has original working clock mechanisms and panoramic views of north London and the City from the viewing platform. Also with community gardens and a site of importance for nature conserve, providing locals with excellent facilities.
Fun Facts about Islington
Islington has been home to a number of famous people who have lived in the area; notable people include former Prime Minister Tony Blair and former Mayor of London, Boris Johnson as well as actresses Helena Bonham Carter, Emma Watson and Kate Winslet.
Education
The Borough of Islington is home to two further education institutions: City and Islington College and Westminster Kingsway College.
Getting There
Road
The UK's longest numbered road, the A1, runs through Islington, connecting all the way to the centre of Edinburgh. The A1 also interjects and links to many major roads including the M25 (Junction 23) and the M1.
Rail
Islington benefits from a number of mainline stations including Angel, Highbury & Islington and Essex Road stations serving the Victoria and Northern lines and London Overground services.
Edited: 20th March 2023