Shopping in Islington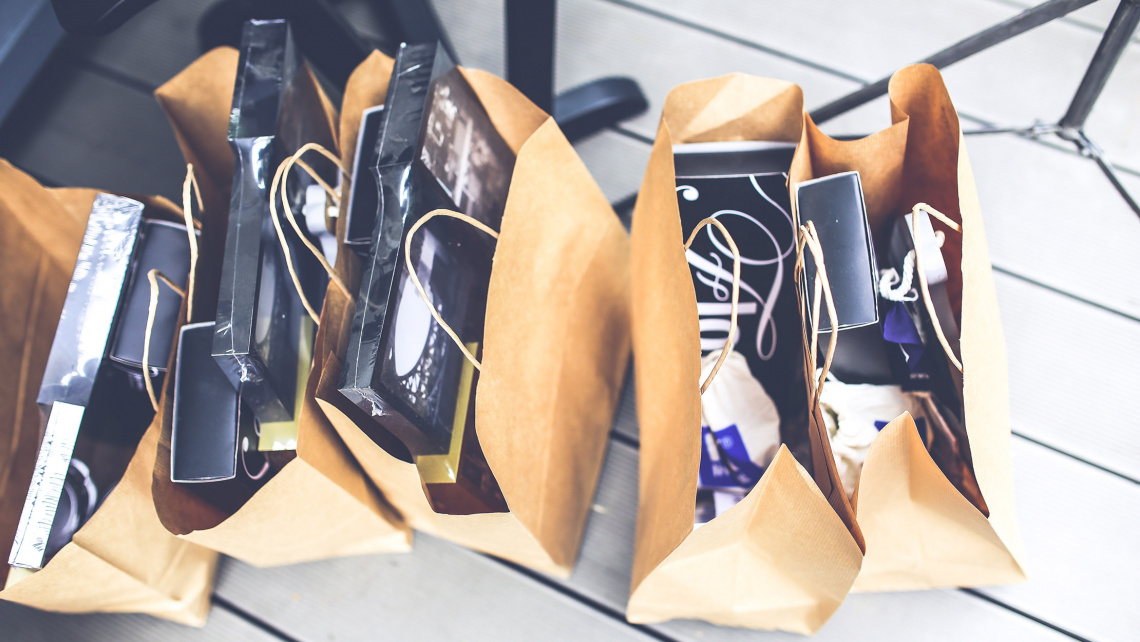 Islington isn't short of things to do, whether it's eating, drinking, or shopping Islington has every aspect of London living covered. For shopping, in particular, Islington doesn't hold back - instead this vibrant part of London offers an endless choice of places to shop. From name-brand favourites to quirky independents and even market stalls, where else are you able to find vintage collectables and high-street brands just moments from each other?
Angel Central
Presenting high-street brands, delicious restaurants and various entertainment venues to keep you busy, Angel Central offers an all-round experience. From on-trend clothing at H&M and premium beauty at Rituals to stationery galore at Paperchase, Angel Central is the perfect place for those looking for everyday essentials while still being able to splurge. Events and competitions are held throughout the year, from mini-golf to adventure-themed events aimed at children.
What better way to refuel than with dinner at Gourmet Burger Kitchen, using the freshest ingredients to deliver flavoursome meals or, for a light bite, Pret-A-Manger provides natural food, freshly prepared on-site. The centre also has a Vue cinema, for all the latest showings not to be missed. If that's not enough, the O2 Academy Islington is located within the premises - one of North London's best music venues which has seen host to some of today's biggest artists.
The shopping centre is located just a two minute walk from Angel Tube station, situated on the Northern line in Travel Zone 1.
Camden Passage
Hidden away from the bustling main road, Islington's Camden Passage - set on a cobbled back street - has been ranked alongside the likes of Portobello and Spitalfields as one of London's leading antique markets. Offering everything from fashionable clothing and handmade chocolates to Japanese art prints and specialist delicatessens, this shopping destination is the ideal place for those looking for collectables and one-of-a-kind items.
Camden Passage offers three different markets. Pierrepont Arcade is an antique market held on Wednesday's, Saturday's and Sunday's with a book market on Thursday's and Friday's offering a choice of stalls including vintage, designer costume jewellery and printing block stamps. Charlton Place market is an antique and collectables market open on Wednesday's and Saturday's with an eclectic mix of interesting items each week. The Camden Passage market offers vintage and retro clothing, pictures, one-off item vintage luggage and collectable items, open on Wednesday's, Friday's, Saturday's and Sunday's.
The nearest London Underground Tube station is Angel (Northern line), a three minute walk away.
Islington's Farmers Market
Islington really does offer it all, not only is there independent and boutique stores in the area but there is also a farmer's market every Sunday from 10am-2pm. Established in 1999, it is one of the oldest established farmers' market in the surrounding area offering fresh fruit and vegetables, plants, herbs and seasonal flowers. The market holds various events throughout the year such as, this year celebrating all things cheese with cheese makers, tastings and workshops.
Angel Underground station is a five minute walk away from the market.
Upper Street
Islington's main shopping street has everything from fashionable shops, pubs to restaurants and theatres. Upper Street has many independent shops which offer trendy and one-off items matched with nearby restaurants ensure this area will provide the ultimate shopping experience.
Here are just a few of the shops which can be found on Upper Street:
The Sampler
This wine merchant aims to make wine non-elitist and fun, showcasing wines from all over the world. Their extensive selection of wines and their knowledge of what to match makes buying from here an easy process. The Sampler also has an online shopping service for those unable to make it into store.
Twentytwentyone
Presenting furniture that combines classics from the twentieth century with a contemporary twist, curating a collection which constantly evolves from around the world. Showcasing their creativity and flair with award winning furniture and accessories, twentytwentyone provide passion and great design to each piece created.
L'Erbolario
This herbal beauty shop puts eco-friendly and ethical values at the forefront of what they do. From perfumed products with floral scents, to facial skincare, cosmetics and mother and baby products, L'Erbolario has every beauty aspect covered.
Upper Street has two stations either end. Angel Tube station, on the Northern line, is to the South and Highbury and Islington is on the North of Upper Street for the Great Northern and Victoria lines and Overground services.
Edited: 17th November 2022