Top Gardens and Parks in Islington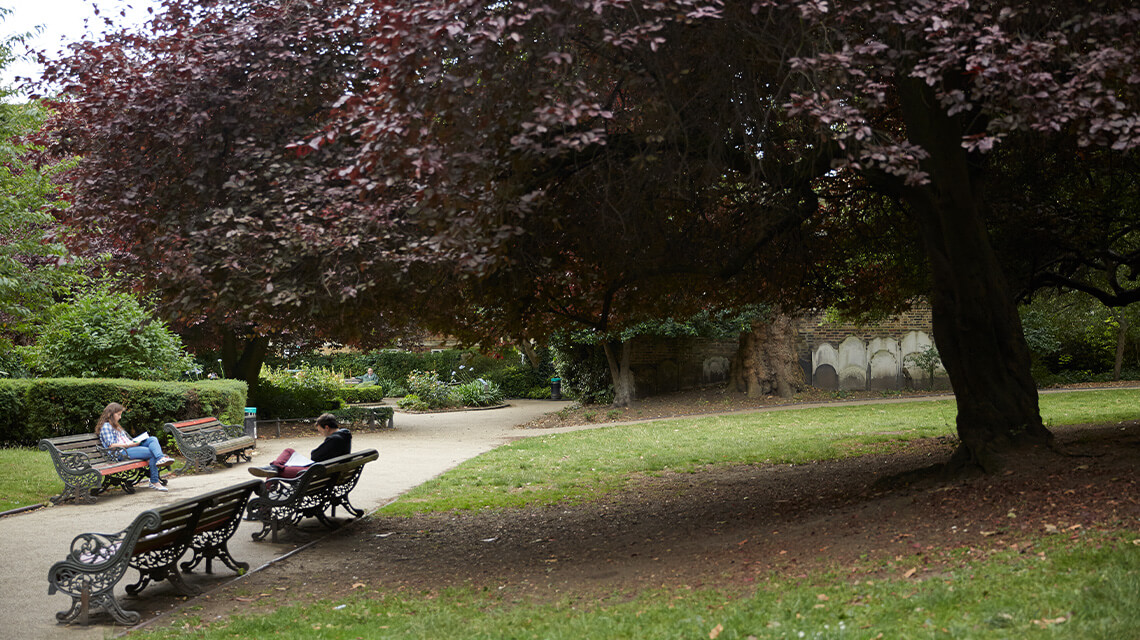 Throughout history Islington has attracted many visitors for its rural feel, and with the early availability of water, in the 17th and 18th centuries, its land posed itself as the ideal conditions for growing vegetables to feed London. Islington became a prime area supplying London with not only vegetables but fresh water also.
Islington is a flourishing part of the capital home to many parks and open spaces offering everything from peaceful picnic spots to adventure playgrounds, making it a place the whole family can enjoy. Islington's vibrant and peaceful atmosphere attracts many to the area making it a popular part of the capital that many flock to for its idyllic scenery; here are just a few of its top gardens and parks.
Highbury Fields
At 29 hectares, Highbury Fields is Islington's largest open space and is home to an array of facilities suitable for those of all ages. The children's playground containing a sand pit and a water play feature offers something different, making it the perfect spot for children to enjoy. Situated on the edge of the park is Highbury Leisure Centre which boasts two swimming pools, a fully-equipped gym as well as studios which offer fitness classes. If that's not enough, the park also has a prominent historic presence, being the home of the Boer War memorial which was erected in 1905 and unveiled by the Duke of Fife. There is also a designated site of local importance to the nature conservation. The bandstand provides a 'stay and play' group for families and carers with children under five years old.
Caledonian Park
Another of Islington's parks filled with history is Caledonian Park which is home a 155ft high Grade II listed Clock Tower which offers a viewing platform for panoramic views of north London and the City. The Clock Tower has undergone maintenance in late 2017 till summer 2018 to revitalise the tower, making it an enjoyable place for families and visitors all year round. The park also offers the perfect picnic spot for families and friends to enjoy as well as flower and nature gardens, a small orchard and woodland area. Caledonian Park has become a popular place for walkers, runners and even dog-walkers for its scenic views and tranquil environment. There are also various sports facilities located within the park including a tarmac ball court with football goals, basketball hoops and a large open space suitable for ball games.
Islington Green
The small triangle of open land where Upper Street and Essex Road meet is called Islington Green and was once the location where local tenants and famers had free grazing rights. The green is also home to a memorial of the dead of both world wars and a statue of Sir Hugh Myddleton, the designer of the New River which was a vital part of London's water supply. When many theatres and restaurants opened around the green it soon became a focal point for locals. The green also lends its name to the Everyman Cinema, The Screen on the Green, which is located nearby Islington Green.
Barnard Park
Being just a short walk from Angel station ensures that Barnard Park is easily accessible to visitors looking for a green space with different amenities. The park offers a One O'clock Club which is a drop-in facility for those with children aged birth to five; the club is also available to rent for children's parties. The adventure playground and the children's playground are open all year round for adventure activities and a variety of play equipment and a water fountain (for the summer months). Friends of Barnard Park also run events throughout the year, from play days and performances to animal-based and fitness events.
Rosemary Gardens
Offering a children's playground with a toddler sand pit and a water play feature, Rosemary Gardens is the ideal place for a fun-filled day the whole family can enjoy. The grass meadow and mature weeping ash trees provide the perfect backdrop for a day out. The sports facilities located in the park include a seven-a-side floodlit AstroTurf football pitch, two sets of free-play basketball hoops, two tarmac tennis courts and four free-play table tennis tables - Rosemary Gardens has something for everyone to enjoy, whatever your favourite sport may be.
Whittington Park
The natural play area of Whittington Park is a peaceful area that provides locals and visitors with the perfect area for relaxation, ideal for packing up a picnic at enjoying nature in its natural form. The park is also home to a woodland area, wildlife pond and ecology garden which all present themselves to be perfect for a day spent exploring or even walking. Whittington Park Community Nursery, which opened in March 2016, is situated in the heart of Whittington Park and boasts scenic gardens used for gardening and outdoor projects. As well as sports facilities the park features a war memorial and RSPB sparrow meadow.
Edited: 12th December 2022