Top Restaurants in Islington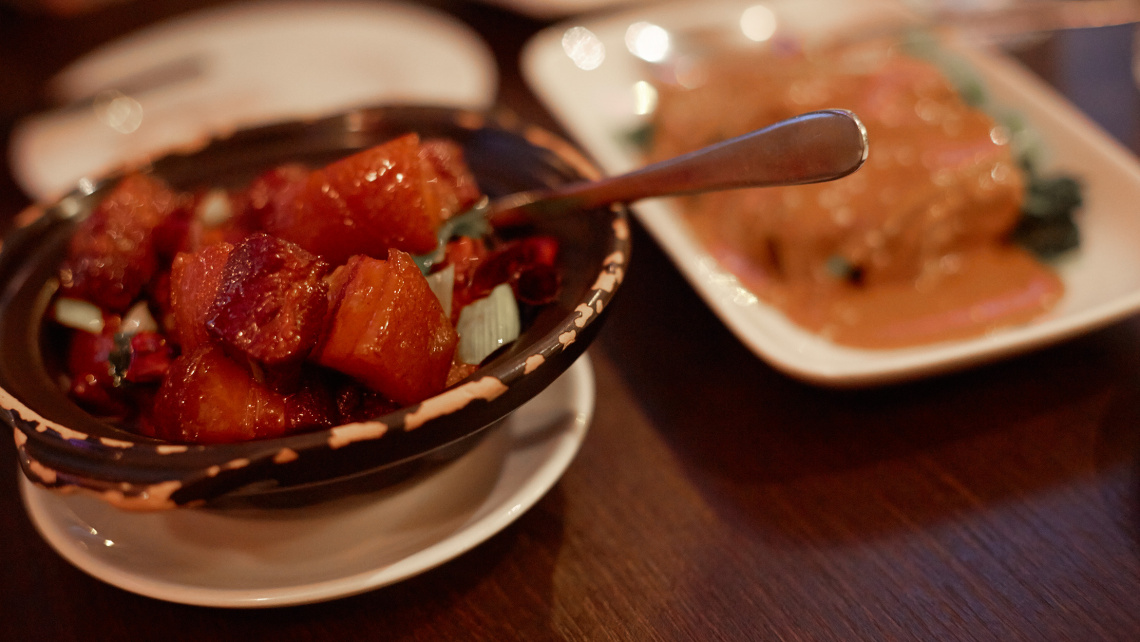 Few North Londoners are unaware of the tempting treats that await on Islington's Upper Street. Packed with both modest and unabashed restaurants, from long-standing independents to popular chains as well as cheap eats, with varying flavours from across the globe, Islington offers one of the best seats in the house to entertain your taste buds.
Due to the current circumstances, some of the sites mentioned below may be temporarily closed or have restricted opening hours.
Frederick's
Located in Camden Passage, Frederick's offers an elaborate European menu and a tantalising cocktail bar to boot, making this the ideal location for socialising. The conservatory and hidden garden with its fairy lights and lanterns are beautiful spots to enjoy a light lunch with a crisp glass of wine in the summer.
Gem Restaurant
Described as 'London's first restaurant to serve the dishes from Turkish, Kurdish and Greek cuisines', Gem Restaurant is a firm favourite for those looking to take their taste buds on an adventure without leaving the confines of Upper Street. Enjoy a variety of mezes and charcoal grilled dishes, or book a table at one of their comedy shows or live Greek nights.
Oldroyd
Indulge in a cosy atmosphere and an inventive menu with dishes inspired from across Europe and the Mediterranean at Oldroyd. The eponymous chef-restauranteur pioneers "lesser-known" ingredients and flavour pairings, and has even launched #MeatFreeMondays, dedicating its whole menu to vegetarian and vegan options one day a week.
Ottolenghi
Ottolenghi serves Islington as both a deli and a restaurant, and sits just opposite the Almeida Theatre, making this a popular choice for a pre-theatre meal. Established by Israeli-British chef and food writer Yotam Assaf Ottolenghi, this is your top spot to stock up your pantry, grab something on-the-go or sit down for a full course of Mediterranean deliciousness.
Pasha
Enjoy authentic Turkish cuisine in contemporary surroundings at Pasha. Try their signature dish of Lamb Shish or the famous Pasha Burger - or if you're feeling really ambitious there's the Pasha Feast - and choose from an array of sharp and sweet liquors to wash down your meal. This is the perfect dinner date location for those seeking something a little out of the ordinary.
Salut!
With vintage furnishings and an open kitchen, Salut! offers a raw and immersive dining experience, as well as picture-perfect plates of delectable concoctions. Desserts here are as impressive as their main courses, whilst cheese fans are catered to with the restaurant proudly serving world champion cheeses. It's no wonder the Salut! made it into TimeOut's '100 Best Restaurants in London' in 2017.
Smokehouse
Meat eaters rejoice at Smokehouse where barbecue is the flavour of the air and prime cuts dominate the menu. Whether you prefer it lightly seared, slow cooked or well-done, Smokehouse promises to give you the 'most original smoked and grilled food in London'. Where better to go for your traditional Sunday roast?
Trullo
Italian food lovers need to book a table at Trullo! Offering fresh, handmade pasta and a menu which changes twice daily, all in a chic environment, this restaurant deserves a place on anyone's foodie bucket list.
Yipin China
Whether you're taking it away or dining in, Yipin China is where you'll enjoy a medley of Eastern flavours. For those who prefer to push the boat out when it comes to their palate, there's Ducks Tongues and Frogs Legs on the Hunanese section of their menu, or for those who favour the classic options, their Traditional Peking Duck is one that's not to be missed.
Edited: 17th August 2021