Luton's Big Business Appeal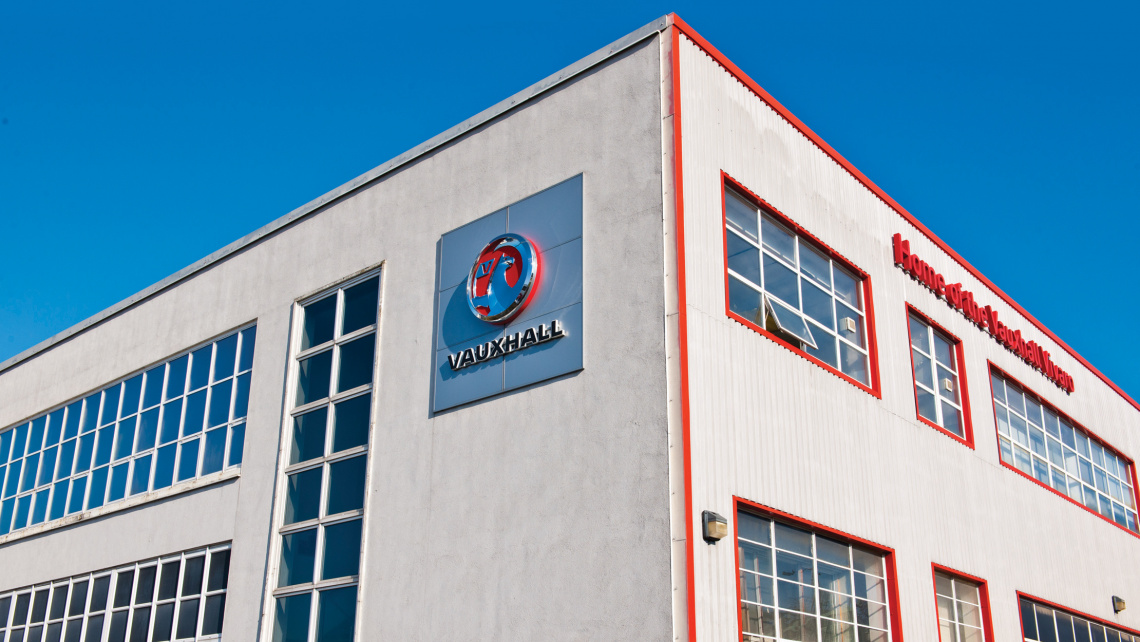 Home to the UK's fourth largest international airport and boasting a flourishing economy with an ever-expanding business population, Luton is one of the most productive towns in the UK - most prominently known for its significance in the motor, aerospace and pharmaceutical industries.
Back in 2007, the Royal Mail's Business Barometer saw Luton rise 27 places to come sixth place for commercial growth across Britain. Despite its town status, it even beat the likes of cities such as Birmingham, Glasgow and Manchester, as well as local competitors such as Reading and Milton Keynes. In 2010, Luton was again praised for its economic output in the East of England Regional Assembly, stating that the desirability of the town will increase its employment rate by at least 16% - to more than 100,000 - by 2031.
As it is, Luton's workers enjoy an average salary well above the national average - a difference of more than £11,000 compared to figures released in 2014 - with business parks such as Capability Green and Butterfield enjoying yearly clientele expansions.
Both start-ups and long-standing corporations look to Luton because of its excellent transport facilities, with the M1, M25 and A1 all within close reach, as well as London Luton Airport, which serves 113 destinations and counting.
According to the Duport Business Confidence Report, more than 2,467 new companies registered in Luton in 2014 alone; nearly a 14% increase on the previous year. Business analysts are confident that Luton's reputation as a thriving business hub will only rise further, with sights set on the town achieving city status as it continues to surpass its national rivals.
In the words of Councillor Hazel Simmons, Leader of Luton Borough Council: "Luton is a thriving regional town, proud of its heritage, with a strategic location which presents opportunities for business that are very economically competitive."
History
Luton is presently viewed as being synonymous with the motor industry and high-precision engineering, but what many do not know is that the town started out in the hat manufacturing industry.
The industry was so successful that even during the Great Depression in the 1930s, Luton's unemployment rate was significantly lower compared to elsewhere in the country. As production and the use of materials evolved, the hat industry moved to overseas destinations in North America and Australasia.
By the 1900s, a number of multinational companies moved to Luton, including the chemical firm Laporte, the electrical appliances company Electrolux, as well as Vauxhall Motors who moved their headquarters from London and opened the country's first large-scale factory here in 1905. For most of the 19th century, Vauxhall was the shining star of Luton. Despite car production ceasing at the site in 2002, in 2011 it was announced that the new Vivaro Vans would be produced here under the Vauxhall, Opel, Nissan and Renault brands - replenishing the area's motor industry and safeguarding more than 6,000 jobs.
Big Business Old and New
At a time when many independent retailers face a struggle against the influx of chains, Luton still continues to prosper. The Local Data Company recorded that 85% of Luton's Bury Park outlets were owned by non-chain retailers - the highest figure found in the UK. Partnering this with a large concentration of engineering and pharmaceutical companies in the area, Luton's dexterity to both nurture new, independent names and attract long-standing dynamos from the capital and beyond is applaudable.
Considered to be one of the most important areas in the South East for commerce, Luton's role in the national economy is progressively potent. A few notable companies who headquarter here include:
Back in 1995, easyJet established and headquartered itself in Luton and has since gone on to become the eighth largest airline in the world. Yet another of Luton's ambitious acquisitions, the Daily Express moved its print and editorial operations from London to Luton in 2011; solidifying its appeal as a regional and national business centre for an increasingly diverse range of industries.
London Luton Airport
Without a doubt, Luton Airport is the area's most treasured economic asset. From being an RAF base during World War II to now the UK's fourth biggest airport, reports predict that the airport will contribute £2.3bn a year to the national economy by 2030. Presently it generates £1.3bn for the economy and supports more than 8,000 jobs - accounting for 40% of the town's employment. Plans are now underway to redevelop the airport by 2020 to cater to the growing capacity of passengers from 12m to 18m per year.
Secret to Success
Whilst the airport, its diversifying business parks and proximity to London are all key features of success, the town's prosperity and 'big business' appeal is also largely down to its adaptive nature. From pioneers of the British hat industry to innovators in motor vehicle production and pharmaceutical research, Luton's future as a business hub is only set to conquer further feats, making it a fantastic place to work, live and invest.
Property
Galliard Homes is proud to present an outstanding selection of studios, one and two bedroom apartments within a half an hour commute of Central London - perfect for those looking for a strong community atmosphere and a village-style living experience without comprising on convenience.
The Landmark, situated just three minutes from Luton's largest shopping centre, The Mall, will be perfect for first-time buyers looking for an affordable purchase just outside of the capital, without compromising on contemporary style and functionality. The apartments are expected to launch on Thursday 28th April 2016.
The Landmark has now successfully sold out. For more information on this development, please click here.
Launching Thursday 21st July 2016, Carlton House will be a fantastic opportunity for first-time buyers looking for a new home on the outskirts of London, promising both affordability and convenience.
From Luton station, which will be just over a 10 minute drive from the development, commuters will be able to reach St Pancras International station in Central London in just 25 minutes.
Properties at Carlton House start from just £139,995 and are expected to reach completion in 2018.
Carlton House has now successfully sold out. For more information on this development, please click here.
Edited: 1st December 2023