A First-Time Buyer's Guide to Luton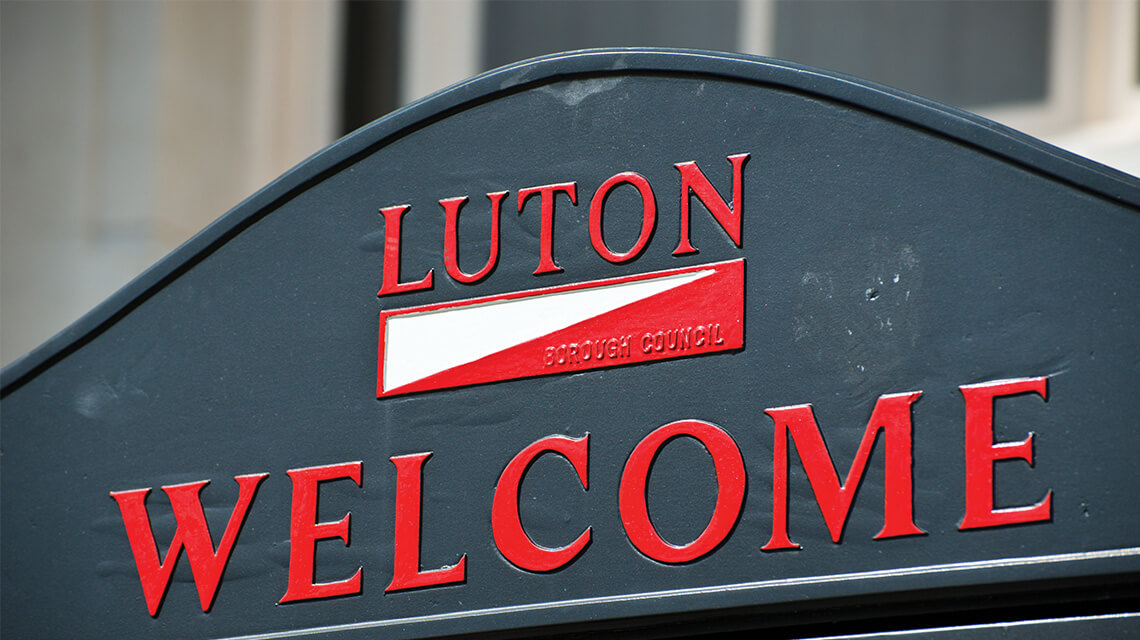 If there are any first-time buyers out there who are struggling to whittle down the best locations in which to invest, Luton is somewhere that is seriously worth considering.
Described as one of the 'five best towns for London commuters' in 2018 by Homes & Property, Luton is favoured by families and young professionals alike. This comes as no surprise as this Bedfordshire town is expected to undergo £1.5bn worth of investment and regeneration over the next 20 years, including redevelopment of the airport and shopping centre, The Mall, as well as a series of new restaurants, shops and even a new football stadium.
Residential Growth
Luton has seen promising growth over the last decade and it is predicted to continue soaring.
As Luton is becoming a hotspot amongst commuters and investors, first-time buyers should seize the opportunity to buy in the area to reap the benefits of the growth in its property sector. The Local Plan forecasts around 6,700 new homes for Luton between 2011 and 2031, with various developments cropping up in the town to accommodate its rising population.
Job Opportunities
One of the most important aspects that first-time buyers consider is whether or not the location they are moving to has sufficient job opportunities. This is an area in which Luton excels because it has one of the greatest rates for sustainable start-up businesses in the country. One of the main reasons for Luton's high rate of start-up businesses is because it has excellent transport links and is in a superb location within a convenient commuting distance to London.
Leader of Luton Borough Council Hazel Simmons has high hopes for the growth of employment over the next few years: "Over the next 20 years, we have opportunities to create 18,000 jobs, with over 15,000 in the next 10 years...The framework will give a strong signal of our commitment to Luton's future."
Transport Facilities
Luton is prized for its exceptional transport facilities, which include three train stations and the fifth largest airport in the UK.
Luton railway station is served by City Thameslink and offers a direct journey into King's Cross St Pancras in as little as 25 minutes.
Luton has recently been granted improvements to its transport system, with plans to construct a new 'Tube-style' transport link between its airport and Central London, which is said to be worth £200m. This monumental enhancement will bring even more interest to the area in terms of job and investment opportunities.
Laid-back Living in Luton
Luton's inviting and charming atmosphere is ideal for families, which is another appealing aspect that first-time buyers should take into consideration. Green space is one of Luton's best assets, with a large handful of parks in the area proudly holding a Green Flag Award. The majestic Dunstable Downs is only a short distance away and is the ideal place to go for a countryside escape. This expansive area of parkland is part of the National Trust and is perfect for all the family - a place where you can pack a picnic, put on your walking shoes and fly those kites. If you are wanting to make your first investment something for the long-term then look no further than Luton because it will guarantee an enviable family lifestyle.
Property Available
Transformed from a town centre office building by Galliard Homes, Carlton House will offer a superb selection of contemporary studios and one bedroom apartments for sale in Luton. These will make the ideal starter home for those looking outside of the capital for affordable opportunities to get on the ladder, without compromising on comfort and convenience.
Edited: 20th March 2023