Transport in Southall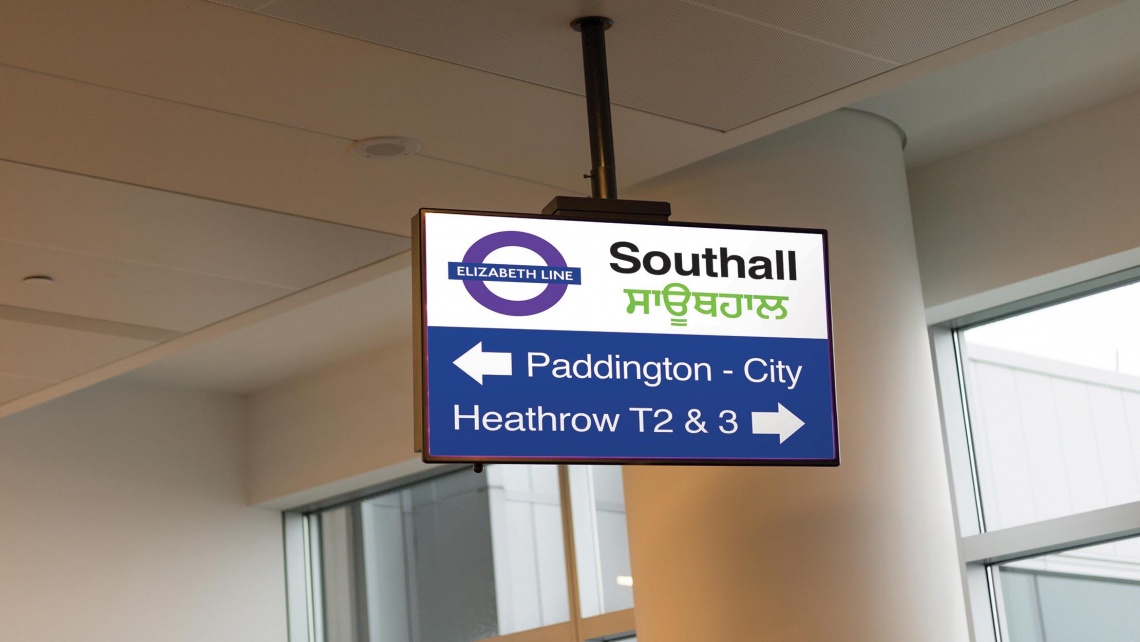 Situated within the London Borough of Ealing, Southall is a suburban district with flourishing transport connections. With Crossrail soon to be calling at this up-and-coming destination, Southall is a superb choice for commuters and investors looking for property in a promising locale.
With the regeneration of this previously overlooked area well underway, this well-connected London location is expected to soar in terms of popularity and desirability. Rousing buyer interest is expected to transform this once disregarded setting into a bustling commuter hotspot.
Travel by Tube and Rail
Southall railway station sits just three stops from London Paddington in Zone 4 on the Great Western Railway main line, offering passengers a speedy 15 minute connection into Central London for onward journeys across the capital and beyond.
Forthcoming Crossrail services are expected to offer passengers up to 10 trains per hour from Southall in each direction when fully operational. Predicted to revolutionise travel times for over 200 million passengers annually, the highly anticipated Elizabeth line will ensure Southall's residents can be in the West End within a prompt 17 minutes as well as a commute time of less than 25 minutes into the financial district of Liverpool Street.
TfL Rail transports passengers wishing to travel to Heathrow Terminals 2 & 3 in around 10 minutes, with future Crossrail services expected to cut the travel time to just eight minutes. The world's busiest handler of international travellers, Heathrow flies to an impressive 170 destinations worldwide and is a vital gateway for business travellers too.
Key destinations and journey times from Southall railway station:
Ealing Broadway 6 minutes (Great Western Railway)
Heathrow Airport 10 minutes (TfL Rail)
London Paddington 15 minutes (Great Western Railway)
Slough 16 minutes (Great Western Railway)
Reading 40 minutes (Great Western Railway)
Key destinations and future journey times from Southall railway station using forthcoming Crossrail services:
Heathrow Airport 8 minutes
London Paddington 13 minutes
Bond Street 17 minutes
Liverpool Street 25 minutes
Canary Wharf 31 minutes
Stratford 33 minutes
Travel by Bus
The 207 and 607 towards White City takes passengers to Shepherds Bush via Acton from Southall Police Station bus stop.
Heading towards Uxbridge, passengers can use the 427 or the 607 from Southall to reach their destination in around 30 minutes.
Travel by Car
Located on the doorstep of two key motorways, residents of Citypark Gardens can expect to join the gateway to the rest of the UK in no time at all.
Encircling almost all of Greater London, the M25 is one of the busiest and most important roads in Britain. The 117 mile orbital passes through six counties making for an easy journey for those residing on the London commuter belt.
Key junctions and journey times from Citypark Gardens:
M25 (J15/M4 The South West) 14 minutes
M25 (J25/M3 The South) 21 minutes
M25 (J21/M1 The North) 34 minutes
Running from West London to South-West Wales, the M4 connects drivers to various destinations including Heathrow, Reading, Oxford, Bristol and Cardiff.
Key junctions and journey times from Citypark Gardens:
M4 (J3 The Parkway) 9 minutes
M4 (J4 Heathrow) 13 minutes
M4 (J1 Chiswick) 18 minutes
Walk and Cycle
Situated on the Grand Union Canal, residents of Southall enjoy cycling or walking along the beautiful towpath. Green space and parkland are also in abundance in the local area with West Middlesex Golf Club - one of West London's finest courses - within close proximity of Citypark Gardens.
Property Available
Citypark Gardens is a fantastic new residential scheme comprising a range of modern studio, one, two and three bedroom apartments spanning three blocks in the vibrant district of Southall. Residents benefit from exclusive access to three multi-level communal rooftop gardens, with the majority of apartments also enjoying a private balcony or terrace.
Citypark Gardens is now sold out. Please call us on 020 3409 2270 to discuss alternative developments.
Edited: 31st August 2023