Investing in Property - Crossrail Hotspots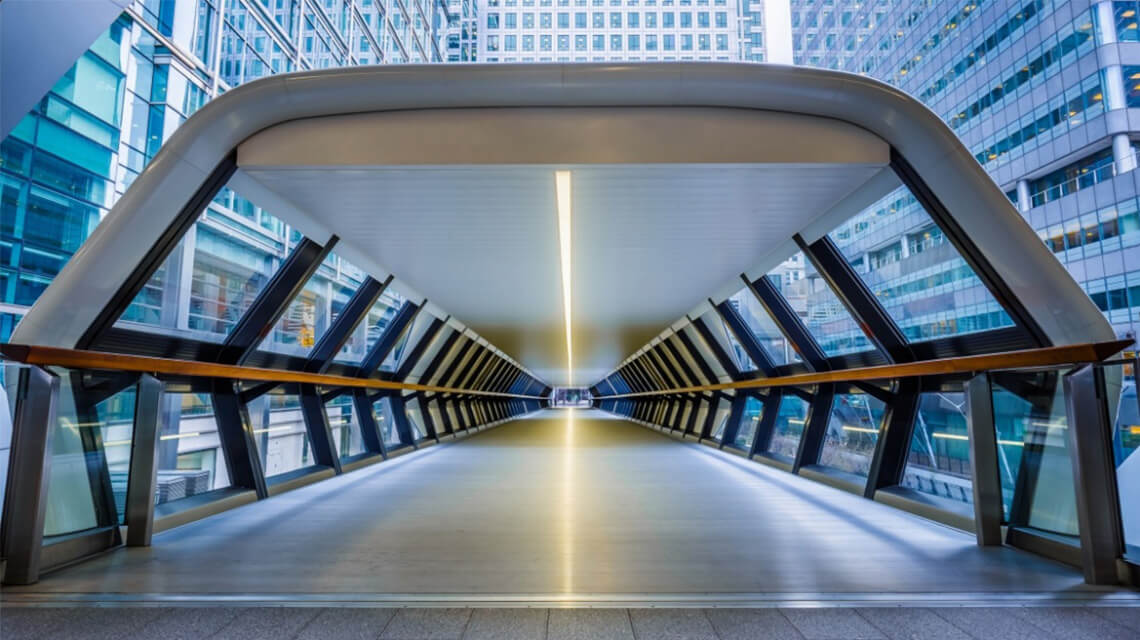 Crossrail is Europe's largest construction project, and the biggest infrastructure scheme to be undertaken in London for 20 years.
The 'Elizabeth line', or 'Lizzie line' as it has already been nicknnamed, is set to rejuvenate travel around the capital, through Greater London and beyond into the Home Counties by offering direct connections to previously unconnected routes, improving journey times and significantly easing congestion. View a helpful infographic.
Once completed, 40 Crossrail stations will exist over 21 London boroughs. The highly anticipated transport scheme will finally join up London's Docklands, City and West End to Heathrow Airport, Berkshire and Essex running over 100km and incorporating 10 new stations at Abbey Wood, Bond Street, Canary Wharf, Custom House, Farringdon, Liverpool Street, Paddington, Tottenham Court Road, Whitechapel and Woolwich.
At Galliard Homes we recognise the regeneration potential of Crossrail areas and their ability to act as a catalyst for greater capital growth. Read our guide on Crossrail property hotspots and discover key areas for property investment or call our central sales office to speak to an expert property advisor for free information - 020 3409 2270.
The Crossrail Effect: Residential Property Market Predictions
Transport links and infrastructure expansions have historically played a key part in property price performance, especially in the London property market. The extension of London Underground's Jubilee Line in the late 1990s was the largest addition to London's transport network in more than 25 years and was thought to have generated a land value of approximately £9 billion.
Crossrail's high speed service is expected to bring an additional 1.5 million people to within a 45 minute commute of Central London, in turn creating new, desirable residential addresses and naturally impacting the prices of properties along the route.
In 2012 GVA estimated that Crossrail could help generate £5.5 billion in added value to residential and commercial real estate across its route between 2012 and 2021. It was predicted that house prices could rise by 20% in suburban locations, including Berkshire and Essex, and by 25% in Central London.
Recent forecasts have now emerged, stating that houses prices along the line could continue to increase by 3.3% per year above local house price growth until the route's launch - equivalent to an average increase of more than £133,000!
Today's Impact on the Residential Property Market
Fast forward three years and the effect of the £15.7 billion Crossrail project can already be seen despite the fact that full service is not fully operational. According to Knight Frank's Crossrail 2015 Residential Research there has been notable property price movement, above and beyond London's average growth, around many of the Crossrail stations.
The fastest growth has been recorded around Central Crossrail stations with 82% uplift in property prices within a 10 minute radius of Bond Street station and a 61% uplift within the same radius of Tottenham Court Road station since July 2008.
While property price growth has not been as strong along the eastern Crossrail stretch, positive increases are still to be seen, especially within a 15 minute walk of Maryland and Forest Gate stations with 37% and 35% respective uplift in prices since 2008.
Uplifts around the western Crossrail stations are slightly more difficult to measure due to other dominant contributing factors in certain areas, however Knight Frank believe that residential property prices within a 15 minute walk of the Crossrail stations sites outperformed the wider market by 6% between July 2008 and October 2014.
Regeneration and Long-Term Projections
According to GVA's Crossrail - Property Impact Study 2012, 'Crossrail is more than a new rail link, it will be the catalyst for regeneration in key locations and a driver of London's economic growth, in particular from a property perspective.'
Two key transport hubs which have already experienced strong price growth are Tottenham Court Road and Farringdon, which also happen to be stations undergoing major regeneration initiatives. Tottenham Court Road is undergoing a £1 billion redevelopment, incorporating 500,000 sq. ft. of premium retail, office and residential premises, a new theatre and upgraded public spaces. Meanwhile, Farringdon will offer a completely new station and is set to become one of Britain's busiest train stations, being the only hub to connect with three of London's airports.
In JLL's report, Crossrail: Identifying Opportunities, it is believed that Crossrail areas undergoing significant regeneration will benefit from the greatest long-term growth. In their interactive guide JLL have combined base forecast with regeneration impact and Crossrail influence to measure house price growth performance between 2014 and 2020 and have forecast the biggest winners as Whitechapel (54% uplift), Woolwich (52% uplift), West Drayton (51% uplift) and Ealing Broadway (50% uplift).
Property Investment Opportunities with Galliard Homes
London
Tottenham Court Road
JLL price growth forecast (2014 - 2020) = 42%
The GVA has identified Tottenham Court Road as one of the four central Crossrail stations with the greatest potential to become a key property investment location. This is due to significant redevelopment within the area, most certainly influenced by Crossrail.
An incredible new development located on Dean Street, TCRW SOHO will be perfectly situated directly above the entrance to the new Crossrail station. Offering a superlative collection of 81 luxury apartments and 11 penthouses by Galliard Homes. Residents of TCRW SOHO will appreciate deluxe interiors, first class transport connections and everything else that comes with a coveted Soho address. See property availability.
Canary Wharf
JLL price growth forecast (2014 - 2020) = 44%
Canary Wharf will be one of the largest Crossrail stations, designed to include a 256 metre long station box linking Canary Wharf and Poplar, along with a proposed retail park.
Galliard Homes have been developing in Canary Wharf and the Docklands since the 1990s. We currently have two developments selling in the vicinity: Harbour Central and Baltimore Tower, with a new project due to be launched this summer.
A magnificent development located in the heart of the Docklands and perfectly situated a 10 minute walk away from Canary Wharf station, Harbour Central will include an impressive 642 apartments and eight exquisite penthouses. For more information on property availability please visit our development page.
In 2013 a two bedroom apartment at Baltimore Tower sold off-plan for £607,000 and has re-sold prior to completion in 2016 for £800,000; that's already a 32% uplift over the space of just two years. View all apartments for sale in Canary Wharf.
Ealing Broadway
JLL price growth forecast (2014 - 2020) = 50%
Ealing Broadway is already well connected by its Underground station which is served by the Central and District Lines. Upon the arrival of Crossrail, however, speed of travel from the station will improve remarkably, with a journey time to Bond Street being reduced from 25 minutes to just 10 minutes. Crossrail has planned substantial redesign of the station which will be coupled by a wider development project to improve the area around the station.
Westgate House is just 5 minutes from Hanger Lane and only 16 minutes away by public transport to Ealing Broadway station with both providing superb connections into the City. Offering a contemporary mix of apartments and penthouses, this development will be ideal for investors with Buy-to-Let. Find out more information on available properties in Ealing.
Southall
JLL price growth forecast (2014-2020) = 45%
With Crossrail expected to cut journey times into London Paddington station to 13 minutes and London Heathrow station to just eight minutes, Southall's popularity is set to soar. Commuters will be well situated for a speedy journey into central London and with the regeneration of the local area well underway, this hotspot is already rapidly climbing the ranks when it comes to desirable places to buy.
Citypark Gardens - a range of studio, one, two and three bedroom apartments - will showcase a contemporary style with the majority featuring a private balcony or terrace. With many properties available to purchase with Help to Buy, this exciting new development will be ideal for first-time buyers whilst also being an excellent choice for Buy-to-Let investors. See more information on available property at Citypark Gardens.
Citypark Gardens is now sold out but for more information on Help to Buy and the Help to Buy: Equity Loan please visit the government website.
Hayes & Harlington
JLL price growth forecast (2014 - 2020) = 41%
When Crossrail arrives at Hayes & Harlington station, it will offer connections from this West London district to brand new areas of Central and East London which were previously unreachable by direct connections. Commuters can expect to be at Bond Street within 20 minutes, Liverpool Street within 27 minutes and Canary Wharf within 35 minutes - cutting the journey time by nearly half an hour.
For more information on investment opportunities in Hayes, read our targeted guide - 10 Reasons to Invest in Hayes.
Liverpool Street
JLL price growth forecast (2014 - 2020) = 44%
The City of London incorporating Liverpool Street has long been viewed as just a business district with little purpose or requirement for residential property. In recent years, however, demand for City of London property has boomed and developers have responded by converting former office buildings into residential dwellings. Since land for redevelopment is sparse, it has not been possible to meet full residential needs in the City itself, which is why the City Fringe area of Shoreditch, within a 10 minute walk of Liverpool Street Crossrail, has become increasingly more attractive for developers.
A 37-storey tower comprising 412 luxuriously specified apartments, The Stage is a mixed-use development located just 10 minutes by foot to Liverpool Street station and future Crossrail interchange. See all flats for sale in Shoreditch or our Shoreditch property investment opportunities.
Stratford
JLL price growth forecast (2014 - 2020) = 45%
Stratford is already regarded as one of London's best connected locations offering Underground, Overground, DLR and National Rail connections. While Crossrail will only save commuters five minutes journey time into the West End, it will for the first time provide direct links into Heathrow Airport from this major station.
Once an area associated with high crime rates and run down architecture, over £9 billion of public money has already been pumped into E15 and the new E20 postcode prior to the 2012 Olympic Games, providing Stratford with an improved infrastructure and 500 acres of recreational space to include the Queen Elizabeth Olympic Park and the Westfield Shopping Centre. Crossrail is sure to only enhance Stratford's fast-improving status as a well-facilitated and well-connected place to live. In fact, the London Borough of Newham which incorporates Stratford and various other future Crossrail sites was the highest performing London borough for property price growth last year according to the Land Registry House Price Index (March 2015).
Home Counties
Brentwood
JLL price growth forecast (2015-2020) = 43%
With the highly anticipated arrival of Crossrail in Brentwood, this commuter town is becoming one of the most coveted places to live outside of London. Boasting everything from luscious green space and countless shops and restaurants, not to mention its inviting family vibe and an energetic lifestyle, Brentwood has something to offer for everyone. The introduction of Crossrail will result in journeys into London being even more convenient than they are now, with the West End expected to be reachable in less than 45 minutes and Canary Wharf being just a 36 minute journey away.
Edited: 5th September 2023