Living in Southall, London UB2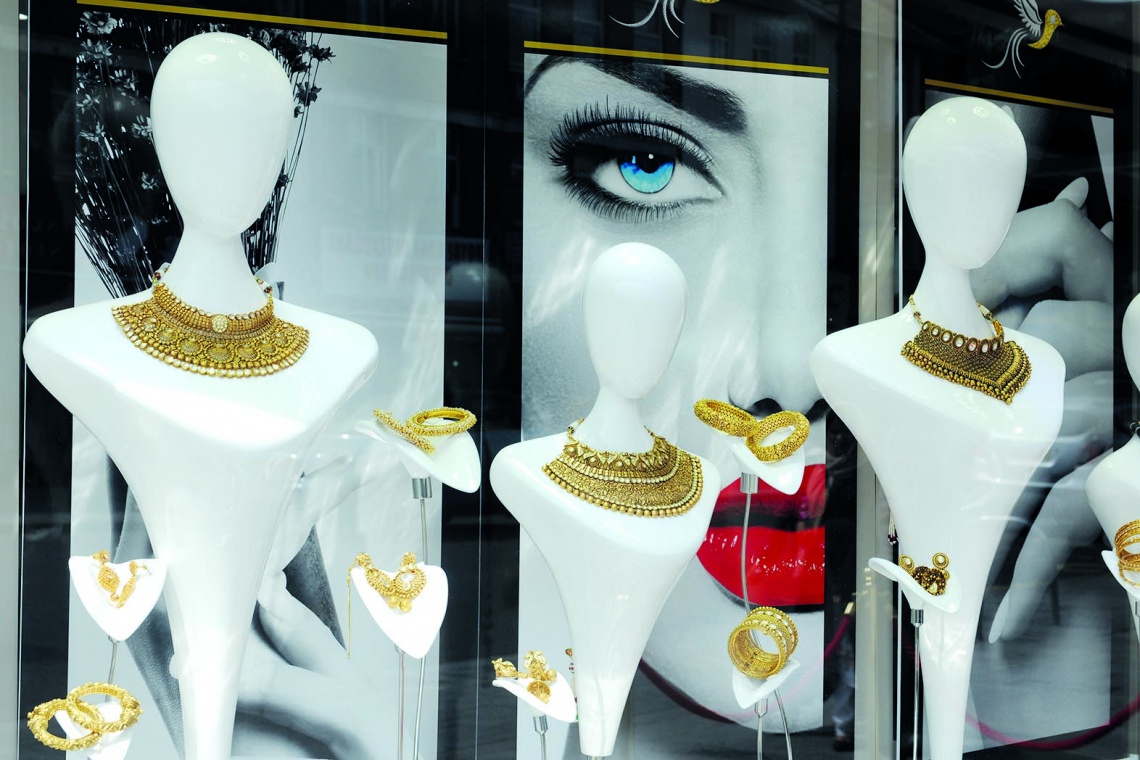 Southall, often referred to as 'Little Punjab', is a suburban district in the London Borough of Ealing that is bursting with vibrancy, culture and charm.
As well as being a budding area for young families to place a foot on the property ladder, Southall is a promising location for Buy-to-Let investment thanks to its excellent connectivity: the neighbourhood is flanked by Heathrow Airport towards the south-west, and Central London towards the east — both accessible with the fast transport services on offer from the town centre.
Property in Southall
Citypark Gardens
Citypark Gardens is an impressive, all-new residential development located in Southall that comprises three striking buildings, each showcasing a unique architectural design. All three blocks have their own podium roof garden for residents of the development to enjoy, while an improved and enhanced public realm has also been incorporated into the scheme.
Offering a spectacular selection of homes, ranging from studio suites to three bedroom apartments, the Cityloft Collection at Citypark Gardens dominates the upper floors of Block A and Block C. Each of the 22 properties within the collection boast contemporary, urban-style interior design and premium specifications. Appliances by Smeg have been fully integrated into the design of the kitchen, while the apartments also include fitted wardrobes in the bedrooms and a bespoke fitted entertainment unit in the living area. The majority of the Cityloft Collection apartments also enjoy a private balcony or a terrace, offering epic elevated views across the neighbourhood.
Due to its popularity, Citypark Gardens has now successfully sold out. Please use our property search tool to find alternative properties for sale.
Places of Interest
Historical
Southall is a melting pot of culture, with its main ethnic sub-group being Punjabi, and Sikhism being the principal religion. This is reflected in the diverse architecture found throughout the district:
Gurdwara Sri Guru Singh Sabha Southall
Perhaps one of the most prominent buildings in the area, Gurdwara Sri Guru Singh Sabha Southall is situated on Havelock Road and is the largest Sikh temple in the whole of London. Due to the sheer size of the Gurdwara, it can accommodate large congregations; over 15,000 worshippers and visitors are welcomed through its doors weekly.
Southall Manor House
The striking Southall Manor House is the oldest standing building in Southall. Located in the bustling town centre, this picturesque Grade II listed building's authentic Elizabethan timber frame architecture makes it stand out from its lively, modern surroundings. Yew trees and an old mulberry tree — which is said to have been planted by Henry VIII — can be found on the site's verdant grounds, which offer a peaceful retreat from the main road.
Cultural
Osterley Park and House
Visitors of Osterley Park and House would be forgiven for thinking they've travelled back in time to the setting of a period drama, when, in actual fact, this grand, neo-classical mansion and its magnificent grounds sit just 15 minutes' drive from Southall's buzzing town centre. Spanning 140 acres of land, the whole site belongs to the National Trust and boasts four walking trails, a cycle hire centre and a café.
Wembley Stadium & The SSE Arena
Home of the England national football team, Wembley Stadium is just under eight miles away from Southall and can be easily accessed by car. The iconic landmark has seen some of the world's biggest sporting events and live music concerts take place in its very grounds.
Sitting adjacent to Wembley Stadium is The SSE Arena — the second-largest indoor arena in London. Since its opening in the mid-1930s, back when it was known as 'Empire Pool', this renowned entertainment venue has played host to a number of well-known musical artists, comedians and performers from around the world; the likes of David Bowie, The Rolling Stones, Queen, Britney Spears, Madonna, the Spice Girls and Lee Evans. Events such as the final of The X Factor and Comic Relief Spectacular have also been held here.
Shopping
Southall Broadway
There's nothing quite like the vibrant, colourful atmosphere found on Southall Broadway. Whatever you're looking for, you'll most likely find it among the spectrum of colourful clothing shops, jewellers, market stalls, bazaars and grocers that line the road. The Broadway is a wonderful place to take stroll, even if it's just to browse the interesting shop displays and inhale the unique aromas that permeate the air of sizzling food from the local Asian restaurants.
Ealing Broadway
TK Maxx, Boots and H&M are just some of the retail stores that can be found in Ealing Broadway. After a spot of retail therapy, visitors can indulge in beauty treatments at Bhavi Beauty, get some holistic therapy at Herbs and Acupuncture, browse books at Ealing Central Library or head to Nuffield Health fitness centre for a workout.
Westfield London
In Shepherd's Bush, an area not too far from the centre of Southall, sits Westfield London: Europe's largest shopping centre. From well-known high street stores such as Nike, Apple, Office, The White Company, Zara and All Saints to ultra-luxury, high-end brands like Gucci, Mulberry, Prada and Versace, Westfield London offers its visitors everything and more. Also on offer at this impressive mall are large department stores like John Lewis, a Vue cinema and almost 100 eateries. Westfield London can be reached within half an hour from Southall by TfL Rail and Central line services or by car.
Food and Drink
When it comes to dining out locally, Southall's residents are well catered for. Racking up a 4.5 star rating on Trip Advisor, Grapes Tandoori Indian Restaurant on Uxbridge Road is undeniably a local favourite, serving up an eclectic choice of authentic Indian curries, spicy balti dishes and aromatic sides. Vegetarian, vegan and gluten-free options are also available. Meanwhile, a variety of Pakistani restaurants and takeaways can be found on Southall Broadway; a notable one being Gifto's Lahore Karahi, which is decked out with plush, comfortable furniture and presents a menu of dishes full of flavour and freshness. The Broadway is also a good place to head to when it comes to dining in: you'll find more than just milk and bread at the various grocery shops on offer; from exotic fruit to an abundance of spices, herbs and curry pastes.
In the locality of Hanwell, you'll find a host of pubs and restaurants. This includes local gem, L'oro di Napoli: a gourmet Italian restaurant serving artisan wood-fired pizzas, pasta and desserts within a cosy setting.
Offering a diverse selection of food — from tasty teppanyaki at Wagamama, to Caribbean cuisine at Turtle Bay, to fresh sourdough pizza at Franco Manca, to juicy burgers at Honest Burgers — Ealing Broadway is another great place to head to for a nice meal out.
Of course, Southall also enjoys fast connections into the West End, which is home to many of the capital's swankiest, ritziest bars, restaurants, hotels and members' clubs; the likes of The Ritz, Annabel's, The Bloomsbury and Sketch. If it's something more casual that locals of Southall are after, they can reach Paddington in as little as 16 minutes with TfL Rail, where plenty of buzzing bars and trendy eateries can be found.
Green Space
London Borough of Ealing is often colloquially referred to as the 'Queen of the Suburbs', and there's a good reason why: this part of London is brimming with lush parks, expansive open spaces and picturesque conservation areas.
Take a look at our article to discover the myriad parks, gardens and nature reserves nearby.
Tourist Attractions
Hanwell Zoo
Hanwell Zoo might be small, but it is home to an interesting mix of mammals, reptiles, birds and invertebrates. Lemurs, frogs and meerkats are just a few of the animals visitors can expect to come face-to-face with.
Brentford FC's New Stadium
The home ground of Brentford Football Club is currently undergoing an incredible transformation. The new stadium's 17,250 capacity will allow fans from far and wide to come and enjoy a football match on the team's home turf.
Gunnersbury Park Museum
Only 20 minutes' drive from Southall, the glorious grounds of Gunnersbury Park are perfect for a dog walk, a run or enjoying a picnic on a sunny day. Within the 185 acres of parkland, there is also a boating lake and an interactive museum housing around 50,000 fascinating archive items. The museum's collections comprise archaeological artefacts, social-historical objects, industrial equipment, toys and games predating the 20th century and an array of garments, costumes and textiles.
Royal Botanic Gardens, Kew
Drive 20 minutes south-east of Southall and you'll reach Kew Gardens — one of West London's most celebrated attractions. Heralded as the largest UNESCO World Heritage site in the capital, Kew Gardens has plenty of realms to be explored. The famous botanic gardens are teeming with wildlife while the herbarium contains over eight and a half million preserved plant and fungal specimens.
Fun Facts about Southall
Joseph Marcell, aka Geoffrey in The Fresh Prince of Bel Air, lived in Southall in 2014, according to mylondon.com. Other famous names who lived in the London Borough of Ealing include Son of a Preacher Man singer Dusty Springfield, who was employed at Bentalls department store in Ealing Broadway; Queen frontman Freddie Mercury, who studied at Ealing Art College; Tottenham Hotspur player Peter Crouch, who attended Drayton Manor High School, and Steve McQueen, the director of 12 Years a Slave, who was raised in Hanwell and also studied at Drayton Manor High School.
Education
Primary Schools
Three Bridges Primary School, Dairy Meadow Primary School and North Primary School are all good primary schools located within close proximity to the centre of Southall.
Secondary Schools
Awarded an 'Outstanding' rating by Ofsted, Drayton Manor High School is a mixed institution in Hanwell that admits pupils aged 11-19, and can be easily reached in just 11 minutes from Southall town centre with TfL Rail services.
Featherstone High School — which also achieved an 'Outstanding' Ofsted rating — is a mixed academy specialising in science and sports that has just over 1600 pupils aged 11-18. There are plenty of extra-curricular activities on offer for students to get involved in, such as language, art, cookery, music, sports, reading and debating clubs. The school also has a sixth form which boasts excellent results.
Other excellent schools that lie within a short distance of Southall include Villiers High School, which has just under 1300 students aged 11-18 and a sixth form offering a variety of A-Level and BTEC courses; Elthorne Park High School, which delivers outstanding results and offers an array of extra-curricular activities; and St Benedict's School, a prestigious, independent Catholic school located just 15 minutes from Southall on public transport.
Further Education
Thanks to its fast and direct connections into the West End with forthcoming Crossrail, Southall is undoubtedly a great location for students. The University of Westminster is a short walk from Bond Street station, which will take just 17 minutes to reach directly with Elizabeth line trains from Southall.
Local Authority
Southall lies within the London Borough of Ealing.
Getting There
Positioned in Zone 4 of London's sprawling transport network, Southall is a tremendously well-connected part of West London, with train, rail, bus and motorway links to the centre of the capital and beyond to its outskirts. Southall station is served by both the Great Western Railway mainline and TfL Rail; with the latter, passengers can reach Heathrow Terminals 2 and 3 in just 10 minutes. This journey will be made even quicker once Elizabeth line services are fully-operational from Southall's all-new Crossrail station.
Nearby Central line and District line services at Ealing Broadway station connect locals to the West End, the City, and further afield destinations in East London and Essex.
For a more detailed guide to transport services in Southall, take a look at this article.
Edited: 22nd November 2022