Arts and Culture in Wimbledon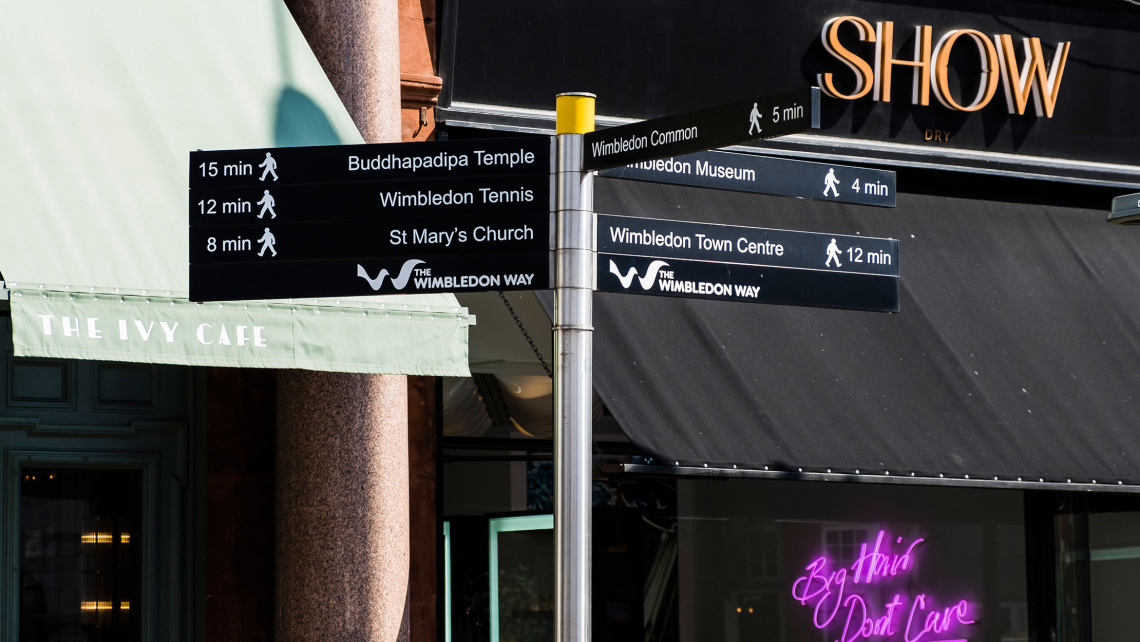 The Arts Society Wimbledon - formerly known as 'WIDFAS' - is a group that offers a programme of illustrated talks and lectures on the arts, and organises visits to galleries, museums and venues with historic or architectural interest. The Arts Society Wimbledon aims to promote education and enjoyment of the arts within Wimbledon's community, and acts as a platform for people to meet other, like-minded individuals with a shared love of the arts.
Museums and Cultural Landmarks
Wimbledon Lawn Tennis Museum and Tour
Everybody associates Wimbledon with tennis - and rightly so. The Championships are held in July, but - luckily for Wimbledon fans - there is a museum which is open all year round. Visitors can discover the history and magic of Wimbledon and admire The Championships Trophies, clothing and equipment donated by tennis superstars in the museum. Tours led by Blue Badge Guides are also run when The Championships are not taking place. Held in multiple languages, the award-winning tours offer visitors the chance to go behind the scenes of the iconic All England Lawn Tennis Club and access exciting areas such as the BBC Studio, the Main Press Interview Room and the Players' Entrance. All in all, this special museum presents a fun family day out.
Wimbledon Windmill Museum
Since 1817, a historic relic in the form of a windmill has stood in the heart of Wimbledon Common. Although the windmill officially stopped operating in 1864, this prominent landmark has now been transformed into a volunteer-run museum. Visitors can explore local artefacts, learn about the area's scouting history and even try their hand at milling flour using the interactive milling machinery.
The Museum of Wimbledon
The Museum of Wimbledon, located in the quaint area of Wimbledon Village, is a great place to learn about the district's rich past. Discover what life was like in prehistoric Wimbledon, explore the Elizabethan and Georgian eras in the area, and learn about the great houses and leisure activities that this South-West London location has been home to over the years.
Wat Buddhapadipa
Did you know that Wimbledon is home to an impressive Thai Buddhist temple? In fact, this iconic structure was the first of its kind to be built in the UK. An important Buddhist training centre affiliated to the Royal Thai Embassy in London, Wat Buddhapadipa aims to spread the teaching of the Buddha in the Theravada tradition. Visitors of any faith are welcome to take a walk around the picturesque, colourful grounds of this holy landmark, where they will come across a harmonious pond and multiple bridges, vibrant flora and signs conveying words of wisdom dotted around the site. Whether you're participating in a meditation class or just fancy a peaceful stroll, this tranquil retreat is definitely worth a visit.
Art
Wimbledon Art Studios is a bespoke studio complex that provides around 300 artists, makers and designers with affordable art spaces. In addition to presenting the opportunity to buy artwork and attend workshops, Wimbledon Art Studios also hold art fairs twice a year, monthly socials and seasonal parties.
Art lovers in Wimbledon revel in a great selection of art galleries in which to enjoy and admire talent and creativity. With galleries dispersed around London, Clarendon Fine Art specialises in both British and international contemporary paintings and sculpture. Visitors of Clarendon's Wimbledon branch, located on the high street, can observe work from internationally renowned emerging artists.
Founded in 2000, Aubergine Art is a family-owned gallery that offers a picture framing service and exhibits original art, contemporary prints, and handmade glass.
Wimbledon art connoisseurs can also view and buy British, European and Scandinavian art at Wimbledon Fine Art, one of the area's most well-known galleries. The Cynthia Corbett Gallery also hosts various contemporary art exhibitions.
Literature
It is no surprise that reading and literature play an important role in Wimbledon's community. The area has been home to some of the most influential names in poetry and literature including 17th century poet John Donne, novelist Georgette Heyer, and Raymond Briggs, the creator and illustrator of The Snowman. Additionally, Wimbledon Common was where author Elisabeth Beresford coined one of sixties Britain's most famous fictional communities: the Wombles.
Wimbledon Bookfest
Founded in 2006, Wimbledon Bookfest is held annually across over 40 schools, promoting arts, culture and education within the community. This popular festival hosts almost 100 events over a 10 day period and is predominantly run by volunteers.
Does living in Wimbledon appeal to you? Check out our apartments for sale in Wimbledon.
Edited: 5th October 2022