A Guide to Garratt Lane, Earlsfield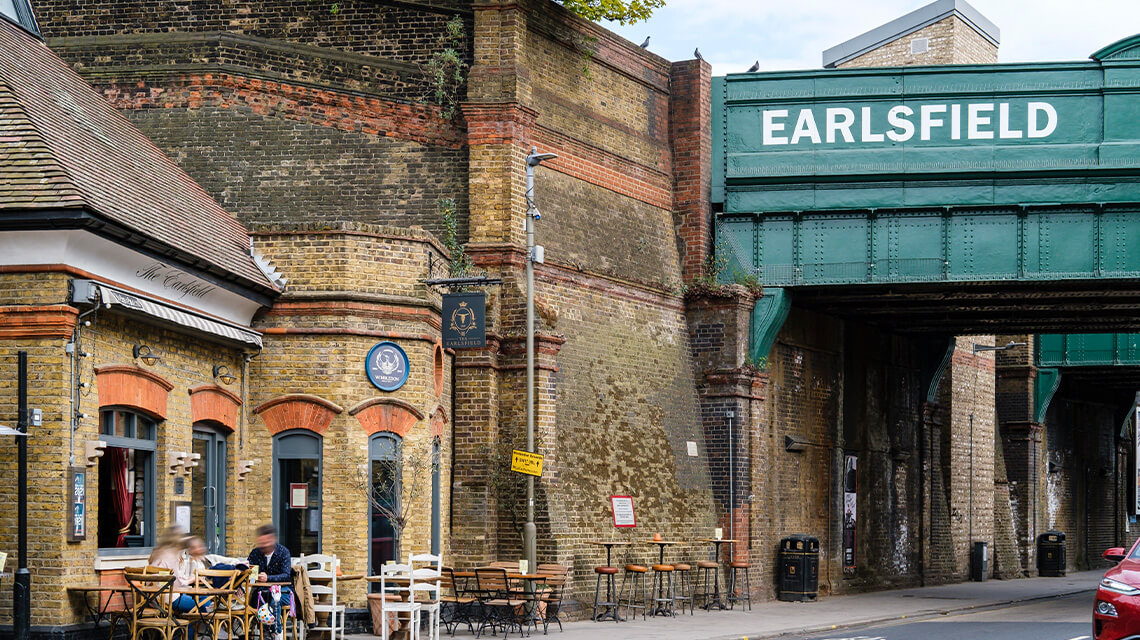 Located in Zone 3, Garratt Lane is a vibrant street in the heart of Earlsfield. Connecting Wandsworth High Street to Tooting Broadway, Garratt Lane stretches 1,085 street numbers and enjoys a vast range of independent cafes, restaurants and boutique shops. Its close proximity to local green spaces such as Wimbledon Common and the tranquility of the River Wandle running adjacent to this famous street means a visit to Garratt Lane is well worth the trip.
Restaurants
The Open Page
One of Garratt Lane's newer establishments, The Open Page threw open its doors during the pandemic to be met with a fantastic local response. Their relaxed and cosy vibe coupled with a wide range of appetising food and drink cites this new eatery as a firm favourite within the community. If you're in search of a weekend brunch on the terrace or a sumptuous Sunday lunch, look no further.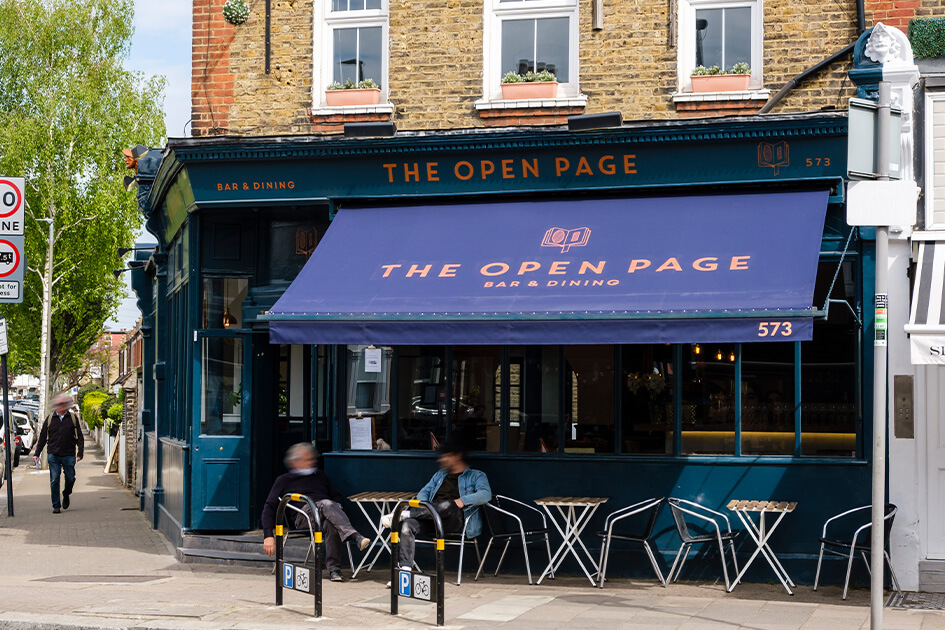 Well Kneaded
Founded by husband-and-wife team Laurence and Bridget in 2011, Well Kneaded has sustainability at its heart. From serving kerbside in their trusty 'Wendy the Wagon' in the early days, the Well Kneaded team decided in 2018 that a physical restaurant was… well needed. Since their launch, the team have continued to develop their vision and passion for sourdough pizza, featuring regularly in the press for their efforts. From mouthwatering Italian classics to old school ice cream sandwiches, Well Kneaded are conscious in their choice of seasonal British ingredients and sustainably sourced packaging.
Amrutha Lounge
If vegan food is more your style, Amrutha Lounge offer an innovative plant-based menu using simple ingredients and bundles of flavour. This warm and welcoming establishment pride themselves on sourcing organic ingredients from local suppliers and prove that vegan food certainly doesn't have to be boring! Their vibrant menu is suitable for sharing with a range of tapas style dishes (with unlimited refills!) and individual choices available, or if you're keen on green, Amrutha's monthly detox programs are a great way to accomplish your health goals.
Roxie
Calling all steak lovers! Roxie's steaks are sourced from Uruguay, aged for a minimum of 21 days and pair perfectly with a large glass of red wine. The restaurant's rustic interiors make the perfect setting for a date night or pop in on a Tuesday evening for their famous 'Rack Attack' where you can enjoy their slow-cooked baby back ribs and chips for just £11! They also have branches in nearby areas such as Putney and Fulham.
The Green Curry
A modern dining experience serving delicious Thai street food, The Green Curry will transport you straight to South-East Asia with your first bite. Using exciting ingredients, The Green Curry team manage to achieve authentic Thai flavours in the bustling setting of Earlsfield. Their café-like atmosphere makes it a great place to stop for a quick, affordable lunch.
422 Cicchetti & Wine
The perfect setting for a glass of vino and a selection of delicious cicchetti, every dish on their menu will have you thinking you're sat somewhere in the Mediterranean. Enjoy an al fresco lunch of arancini, homemade croquettes and caponata with friends or, for a more intimate dining experience with loved ones, book a table in the evening to sample the cosy atmosphere whilst sipping on a delicious negroni.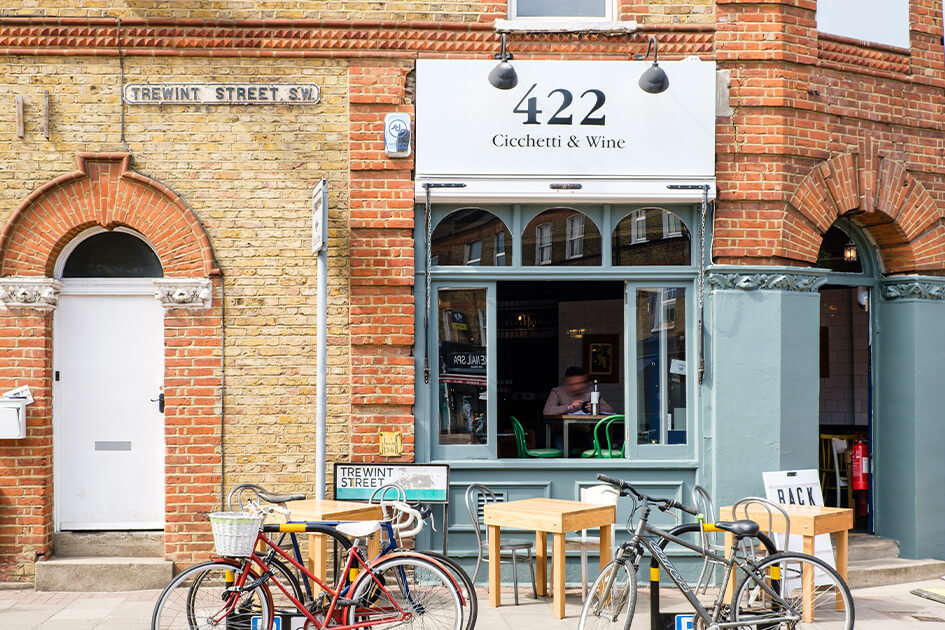 Maki&Co
A family-run restaurant for dedicated sushi lovers, Maki&Co offer a wide range of mouth-watering sushi rolls, sashimi and gyoza, with their appropriately named 'Earlsfield rolls' being a particular hit with locals. This hidden gem offers both a takeaway and a casual dine-in service.
Café & Coffee Shops
Bean & Hop
A trendy artisan coffee and brunch spot with a fantastic vibe, Bean & Hop have got it all going on. Stop by and sample a bite from their superb all-day brunch menu where you will find their take on a Lebanese breakfast, or simply enjoy a good old fashioned sausage sarnie. Their specialty coffee is the perfect mid-morning pick-me-up whilst their unique selection of craft beer is ideal for a sunny afternoon thirst-quencher on Garratt Lane!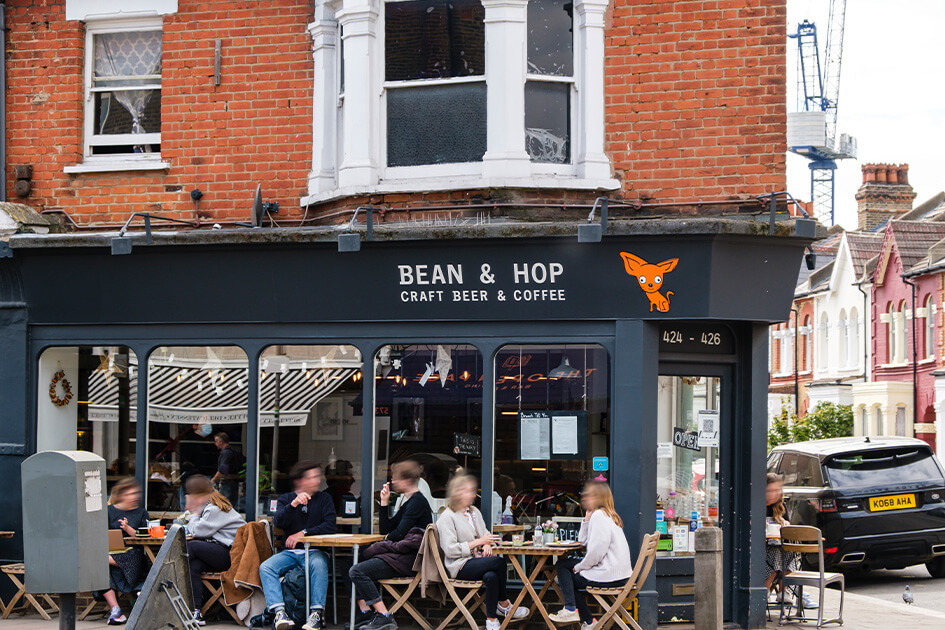 The Eclectic Collection
If you're in search of something a little more special, then The Eclectic Collection is the place to go. Spectacular vintage-inspired interiors paired with an exquisite selection of food and specialty teas, this popular brunch spot serves beautifully presented food that can be enjoyed every day of the week. This picturesque establishment takes particular care with the finer details; fresh tea served in teapots, stunning tableware and antique-style furnishings make The Eclectic Collection the place to show off on your Instagram page.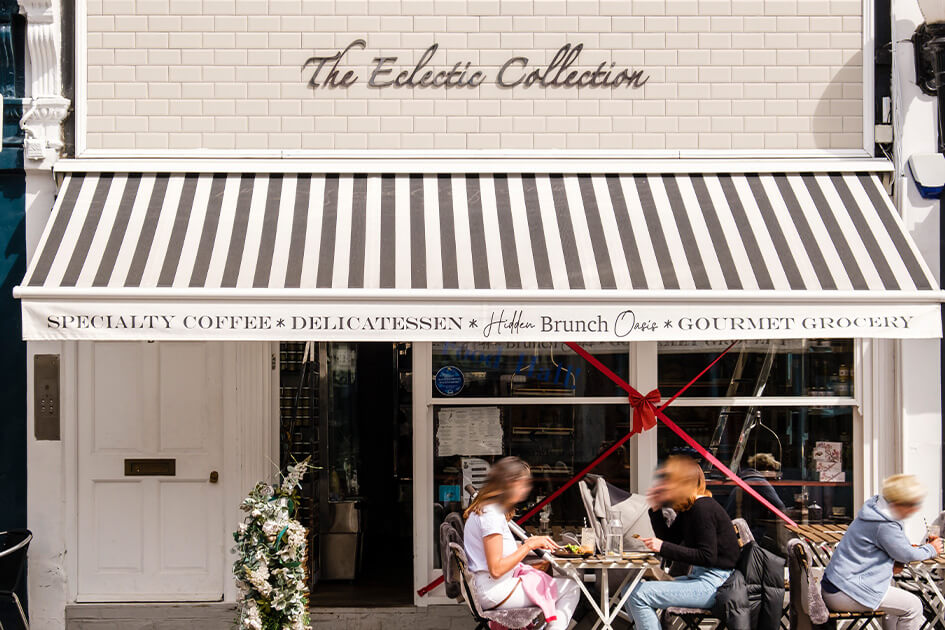 La Chai
Hugely popular amongst the local community, La Chai is the place to visit for creative Indian street food. Served in a café setting, their menu changes daily with dishes varying from the classic chicken tikka masala and biryani to the slightly more unknown. But it's not just traditional Indian food being served here; they also serve exceptional coffee, great sandwiches, unusual salads and delicious waffles! La Chai's lavender lattes are a particular hit with visitors.
Bars & Pubs
The Halfway House
Head over to The Halfway House for the ultimate pub experience. Serving delicious gastro-pub classics including fish 'n' chips, sausage & mash, and fish pie, the menu at The Halfway House showcases locally sourced, seasonal British produce. Not only is the food great but the staff at The Halfway House will always give you a warm welcome, making this one of the best-loved pubs in the area.
The Old Sergeant
A traditional English pub with an inviting atmosphere, The Old Sergeant proudly sits at the Wandsworth end of Garratt Lane, a location this public house has held since 1785. With an extensive choice of food which includes its own dedicated vegan and dog menus, The Old Sergeant cater for everyone, even your furry friends! There is a fantastic garden area to the rear of the pub which is geared up for all weathers, whilst their 'Love Shack' offers a quiet setting for a romantic evening out. Punters can enjoy playing traditional board games during their visit as well as a game of outdoor darts.
Leather Bottle
Home to one of London's largest pub gardens, the Leather Bottle is the perfect setting to enjoy some summertime drinks with friends. Not only has this award-winning local served the residents of Earlsfield since the 1700's, but their all-encompassing menu — which includes everything from sharing boards and sandwiches to Sunday roasts and pub-grub favourites — keeps their customers coming back again and again. Alternatively, if you're looking for a place to host a birthday party, a meeting or even a private dining experience, Leather Bottle have a range of entertainment spaces to accommodate you including garden huts, quirky shepherd shacks and a boardroom to name but a few.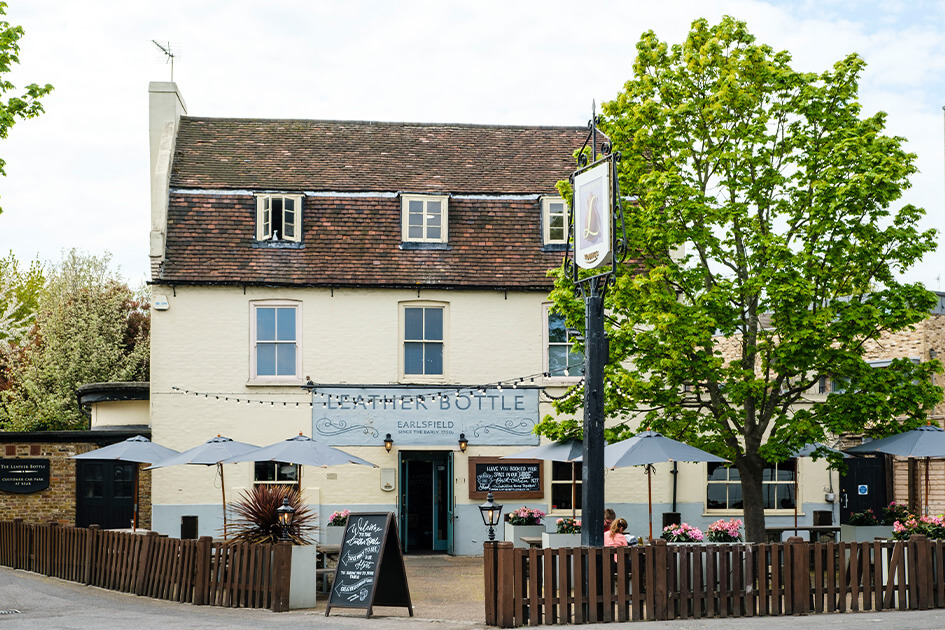 Tequila Mockingbird
Indulge yourself with delicious cocktails and a memorable night out at the aptly named Tequila Mockingbird. This quirky bar enjoys a lively atmosphere making it a great location for drinks with friends, a date night or after work drinks with colleagues. Its funky interior colour scheme screams 'fun' from the moment you walk through the door; pastel colours and neon signage will give you an Instagram-worthy night out. Tequila Mockingbird run their happy hour every day until 9pm where you can enjoy buy-one-get-one-free cocktails and discounts on beer and wine.
Tir Na Nog
Traditionally Irish in every sense, this Celtic-themed boozer is the perfect laid-back setting in which to enjoy a pint of perfectly pulled Guinness. A true old-time pub, the friendly atmosphere and characterful décor will make you feel instantly at home. Tir Na Nog really is a must-visit and a great location to watch sports, play pool and enjoy a bit of live music.
Shopping
Garratt Lane is home to a melting pot of independent businesses. Pick up the perfect sweet treat from DeRosier Chocolates, spoil yourself with a beautiful bouquet from Blume or shop for pre-loved, high-end luxury accessories at Catwalk Encore; you'll be sure to find something to indulge in on Garratt Lane. For your everyday needs, there is both a Tesco Express and a Sainsbury's located on Garratt Lane whilst Waitrose & Partners and Planet Organic can also be found within the Southside Shopping Centre.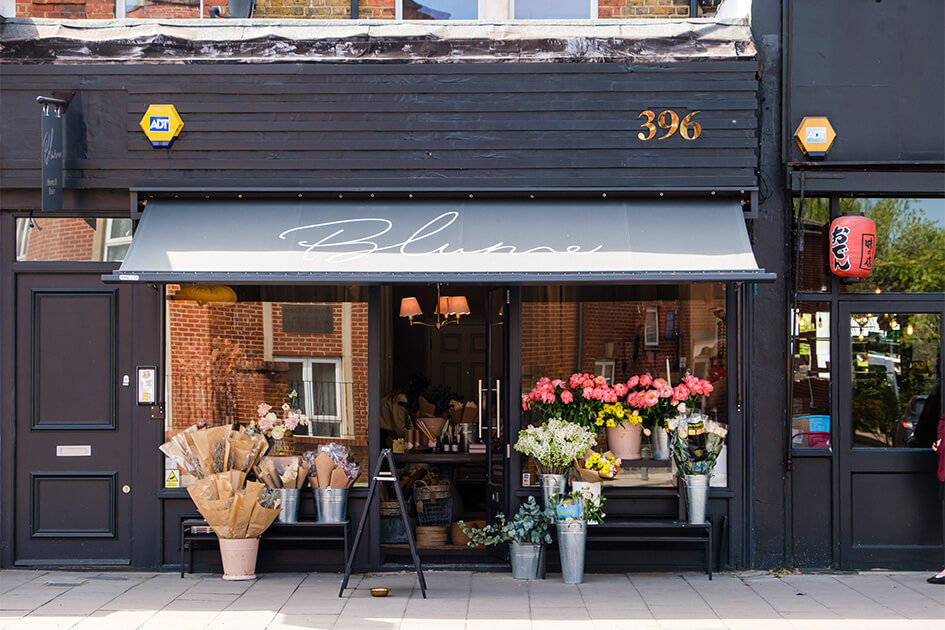 Southside Shopping Centre
Located at the top of Garratt Lane, Southside Shopping Centre is the fifth largest indoor shopping centre in London. Home to a number of high street favourites including H&M, TK Maxx and Oliver Bonas, Southside is the perfect one-stop shopping destination for local residents. Whilst Garratt Lane is largely filled with independent cafes and restaurants, Southside enjoys a number of fast food outlets including McDonalds, Nando's, Krispy Kreme and Wagamama, ideal for those stopping for a mid-shopping spree lunch! Several fitness centres — including a Nuffield Health — as well as a 14-screen Cineworld multiplex cinema can also be found within the vicinity.
Green Space
Garratt Park
Cycle along the picturesque paths or enjoy a light jog on a Saturday morning in Garratt Park. This fantastic open space is great for nature lovers with its glorious greenery enjoying year-round colour. The park also offers dedicated spaces and a great range of outdoor facilities including a basketball court, football area and a children's playground along with plenty of seating making it ideal for picnics. King George's Park
Boasting 55 acres of picturesque green space encompassing ornamental gardens, a lake and an adventure playground, King George's Park is a popular setting for all ages. In a nod to Wimbledon's sporting heritage, the park is also home to a number of tennis courts which can be hired for use as well as areas for playing rugby, football and cycling. Above all, King George's Park enjoys a strong presence of wildlife including ducks and swans, making this an idyllic location to reconnect with nature.
Wimbledon Park
One of South-West London's most popular green spaces, Wimbledon Park has something for everyone. From playgrounds and tennis courts to mini golf and water sports, local residents of Wimbledon are spoilt for choice at Wimbledon Park. There are plenty of walking and cycling trails to enjoy too — ideal for a dog walk or early morning ride.
You can find out more about open spaces in Wimbledon that are local to Garratt Lane here.
Looking for a property in the area? Browse our range of luxury apartments in Wimbledon located near Garratt Lane.
Edited: 6th November 2023