Breaking the Bias: Meet Sinead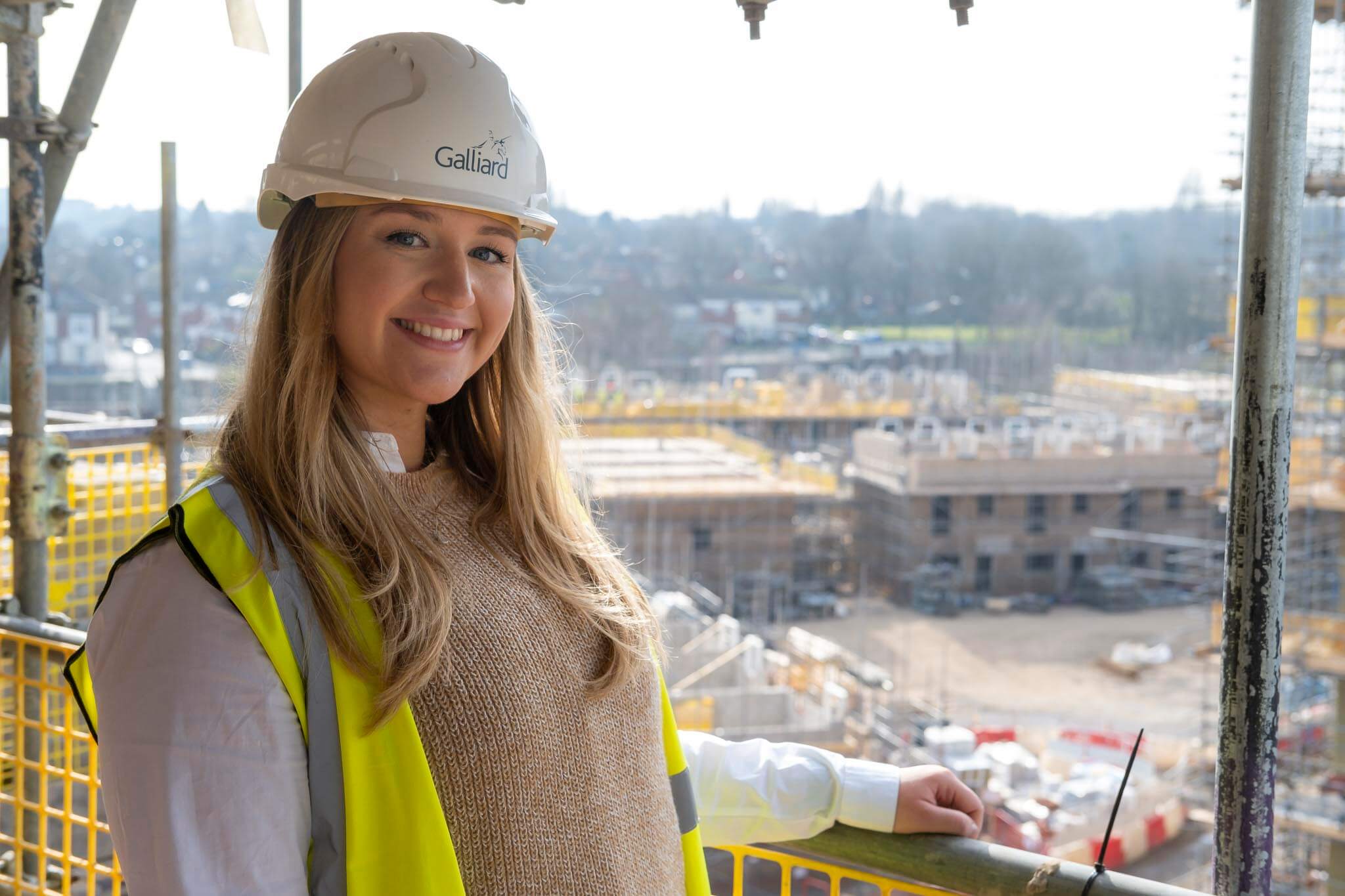 It's the last in our four-part series, #BreakingTheBias, and this week, we're speaking to Sinead, an assistant project surveyor who is currently based on Galliard's Soho Wharf project in Birmingham and works closely with Rachel.
Talk us through the part you play at Galliard Homes.
I am currently based on the Soho Wharf project in Birmingham, which is a 12-acre site consisting of 650 apartments and 102 townhouses. As surveyors, our role works generally in a monthly cycle of the external/fund valuation, subcontractor valuations, cost reporting, change control and procurement.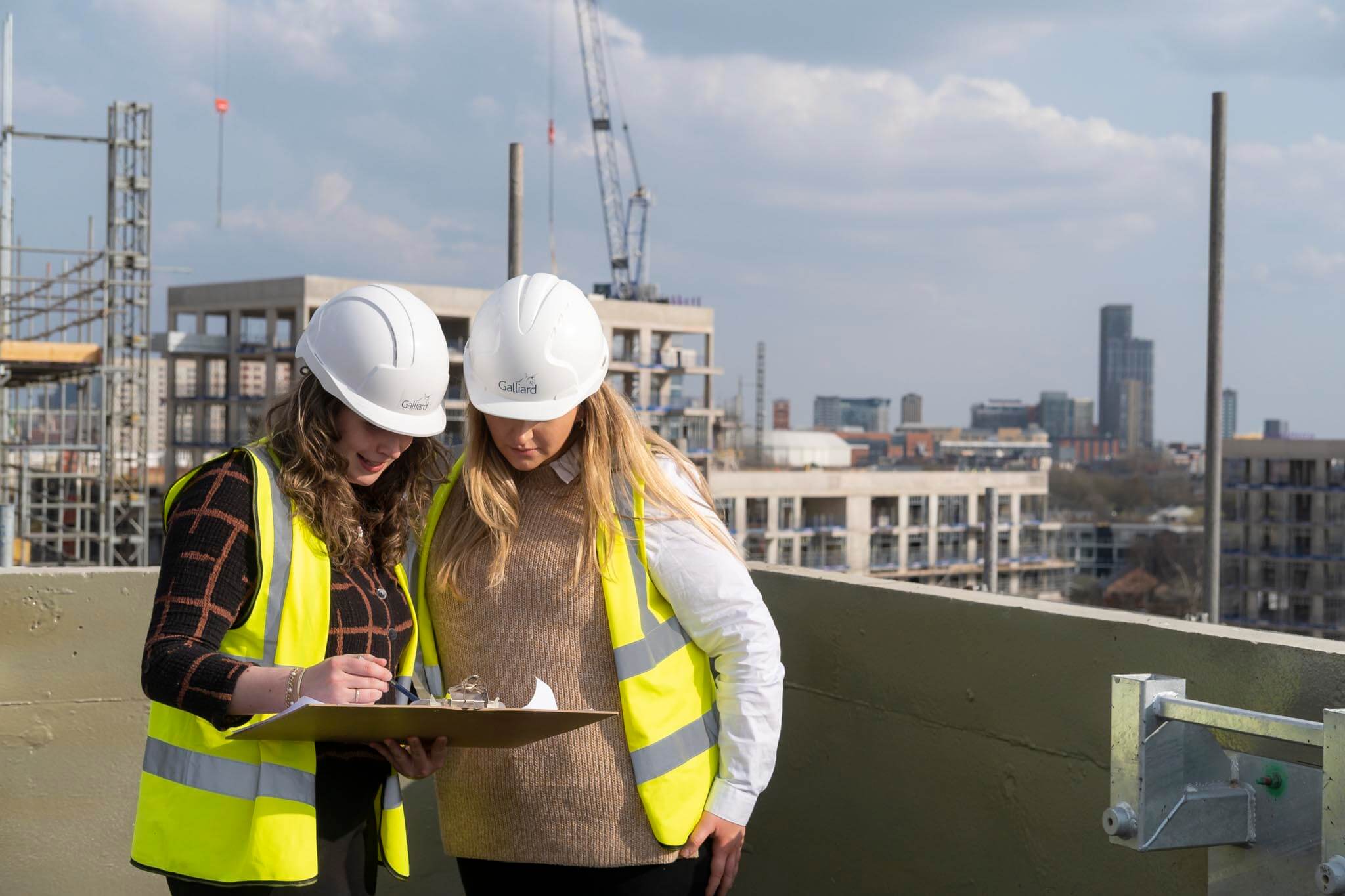 How long have you been working at Galliard Homes?
In July this year, I will have been with Galliard for four years.
What made you want to go into the construction and property development industry?
My grandfather ran a bricklaying firm and a builders merchants, my dad is a machine driver and my mum has a City & Guilds Carpentry qualification, so the construction industry is something I have been familiar with since childhood.
What did you study for your chosen career at Galliard? How did you get to where you are today?
After completing my BSc in Geography and Environmental Management in 2017, I joined Galliard in 2018 as a Trainee Quantity Surveyor. I began my part-time master's course in Quantity Surveying in 2019 and graduated at the end of 2021.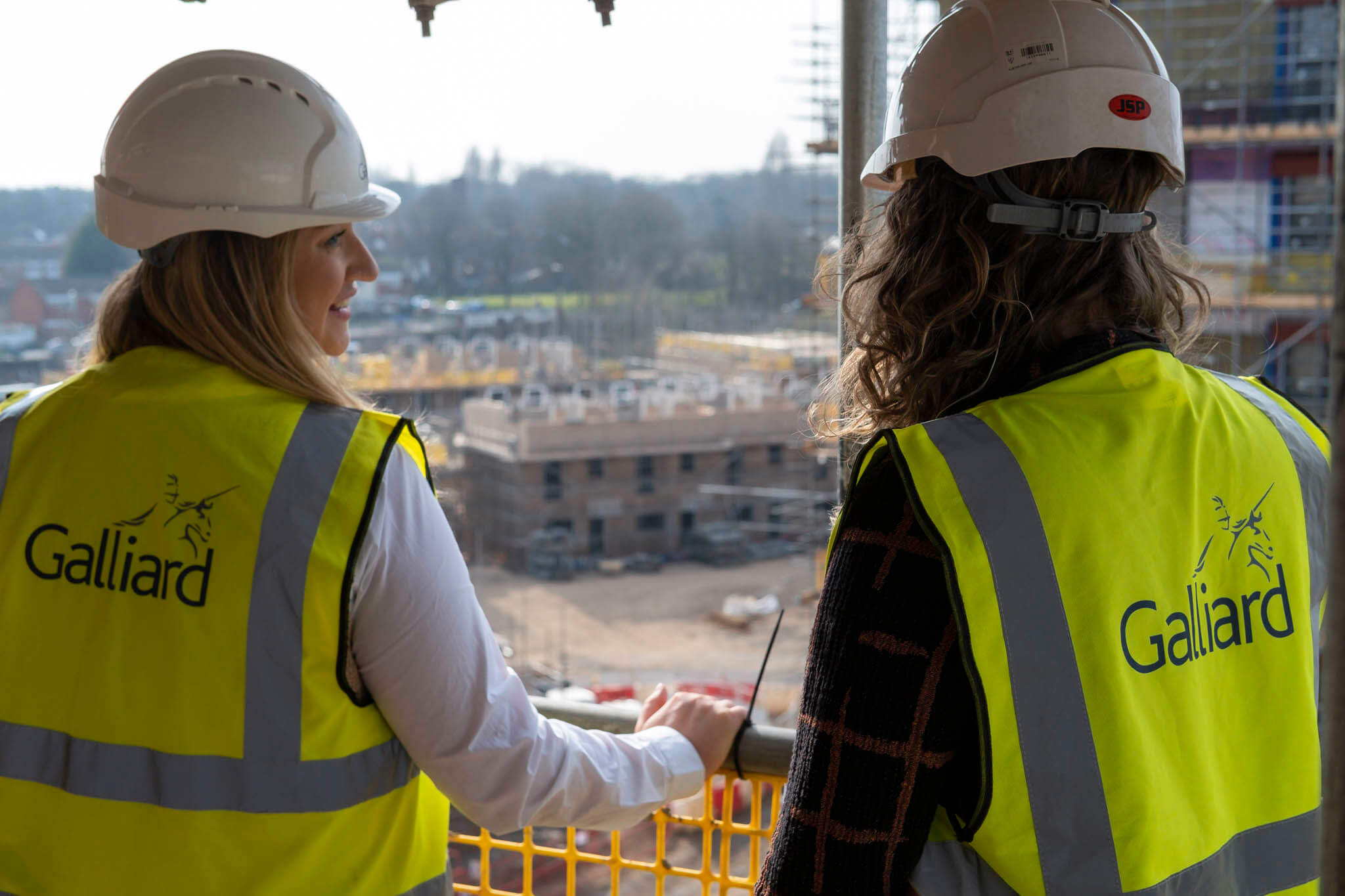 Are there any projects you have worked on that have made you particularly proud?
Timber Yard was the first project I worked on in Birmingham. I learnt so much over the course of the project, and I feel extremely proud to see the project team's hard work come together — especially since we had to overcome some of the hardest periods of the pandemic.
What do you love most about your role?
I love that there is an overall routine and 'cycle' to the role, yet two days are rarely the same.
Is there anything you find challenging about your role/working in this industry?
The last two years have been unlike any other between the pandemic and studying part-time. I have had to work hard at my own time management to get the correct work, life, and study balance; it was often a challenge to switch off from work at 5pm and then motivate myself to start studying once I returned home.
What advice would you give to women interested in changing to this industry?
If it's something that you feel you are interested in then give it a go, and don't be deterred by the fact that the industry is male-dominated.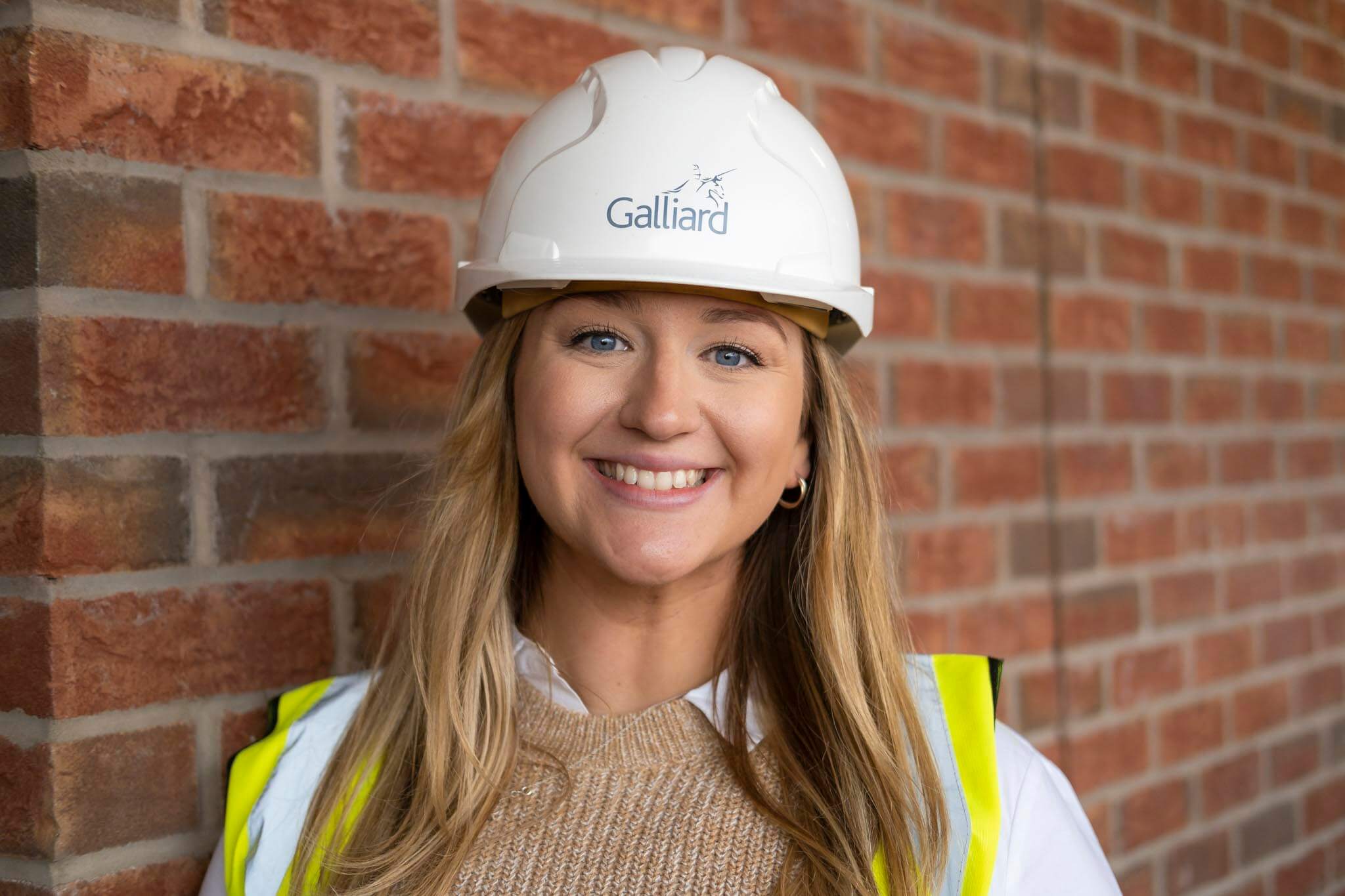 What has surprised you about working in this industry?
The opportunity for additional education and learning; over my time at Galliard, I have attended various training courses, such as Diversity and Inclusion training, Resilience training, Coins (payment software) training, and two Excel courses. I have completed a Temporary Works course, my SMSTS (Site Management Safety Training Scheme), and I am about to begin my NEBOSH course (National Examination Board in Occupational Safety and Health).
What are some things you get to do working in construction and property development that you would not get to do in any other industry?
Day to day there is a great balance between getting your boots on and getting out on-site, attending meetings and working at your desk.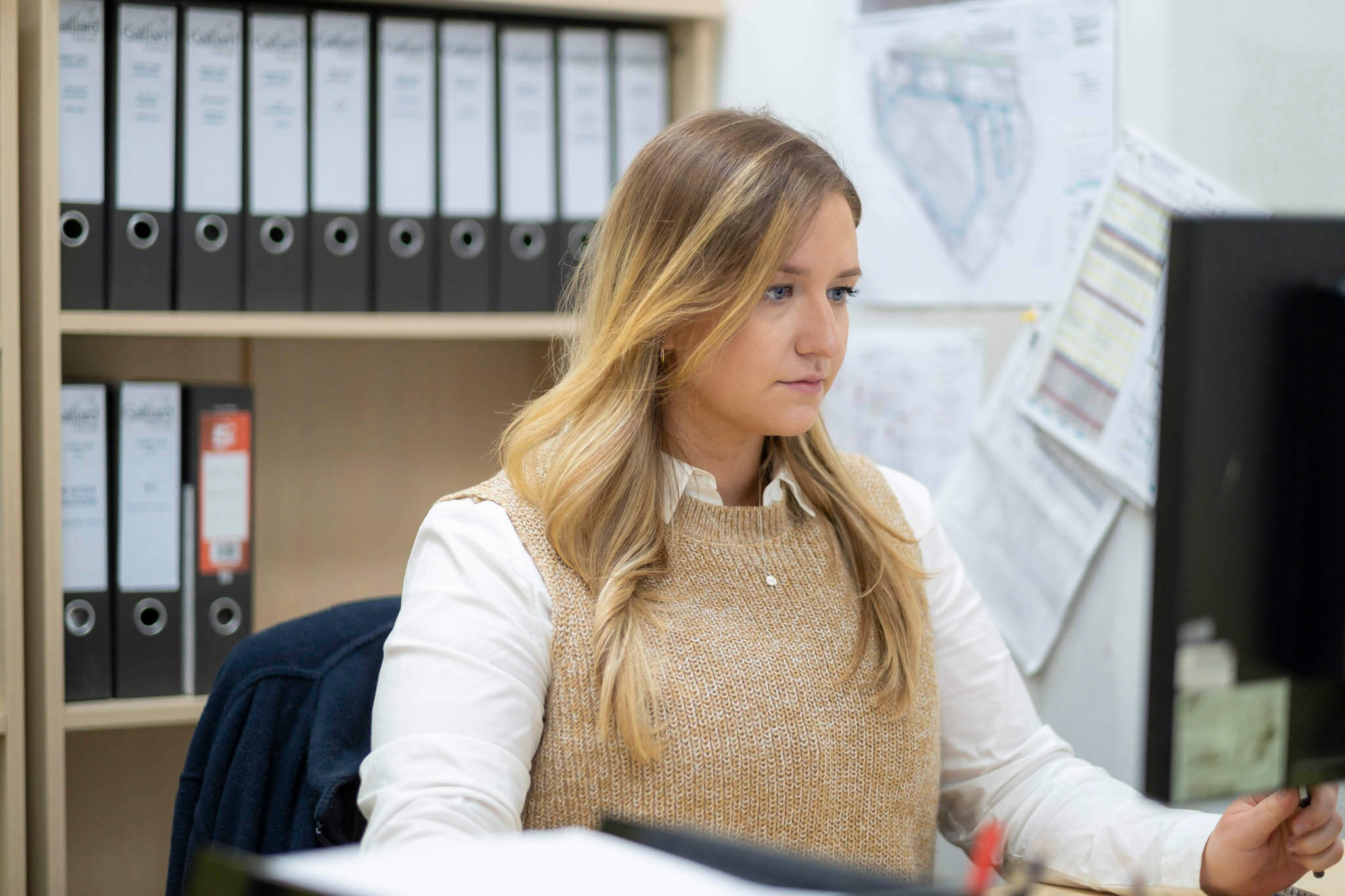 Which women inspire you?
My mum: she qualified as a carpenter in 1989. Today, women still only account for approximately 12% of the construction industry, so for my mum to have joined 33 years ago as a tradesperson was almost unheard of.
Looking to start your career in construction? View current vacancies at Galliard Homes.
Edited: 22nd November 2022