Crossrail Initiates the Growth of Fitzrovia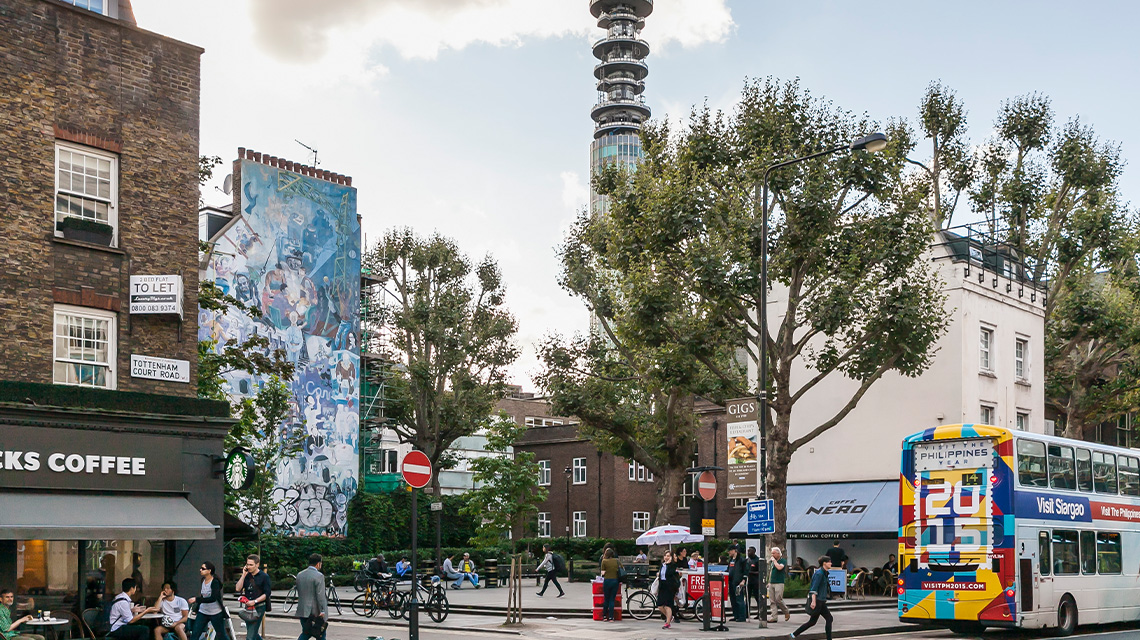 Crossrail's anticipated opening will create quick and simple links throughout London. Leading up to the opening of Crossrail, redevelopment has begun in areas of London to create new office and retail spaces next to the new stations. Although prices are increasing due to the introduction of Crossrail; the new Crossrail station at Tottenham Court Road has caused a boom of development in Fitzrovia.
A number of companies are building new office spaces and transforming sites which are expected to be completed in 2018/2019, just in time for the opening of Crossrail.
Company Growth
Facebook has acquired a large 217,000 sq. ft. area of office space at Great Portland Estate's Rathbone Place. Rathbone Place has also become home to 42,000 sq. ft. of retail space and 162 residential units and in 2014 the greatly recognised cosmetic company Estée Lauder bought a 144,000 sq. ft. space at Exemplars Fitzroy Place.
An electronics shop on Stephan Street and Tottenham Court Walk is being reformed into a 266,000 sq. ft. commercial site by Derwent London. This mixed-use scheme on Charlotte Street in the centre of Fitzrovia will include 321,000 sq. ft. of office space, 14,000 sq. ft. of retail space and a new public realm park.
Hotels and Restaurants
Fitzrovia has a collection of prestigious hotels including the London Edition and Charlotte Street Hotel, both living up to their rewarded elite five stars. The hotels contain highly reputable restaurants within their grounds. The surrounding areas of Fitzrovia have welcomed a variety of new restaurants in the area including two new arrivals. A new Hawaiian Burger restaurant Kua'Aina has paid a premium of £300,000 for a 1,600 sq. ft. area on Goodge Street for a six-year lease.
Property near Fitzrovia
TCRW SOHO
Galliard Homes is proud to present an exquisite development 'TCRW SOHO' for those who are attracted to luxury in the nearby area of Soho. Set in a perfect location, TCRW SOHO is situated directly above the new Tottenham Court Road Crossrail interchange on Dean Street and a four minute walk from the main underground station.
Edited: 6th December 2022