Hotspots Close to Crossrail Stations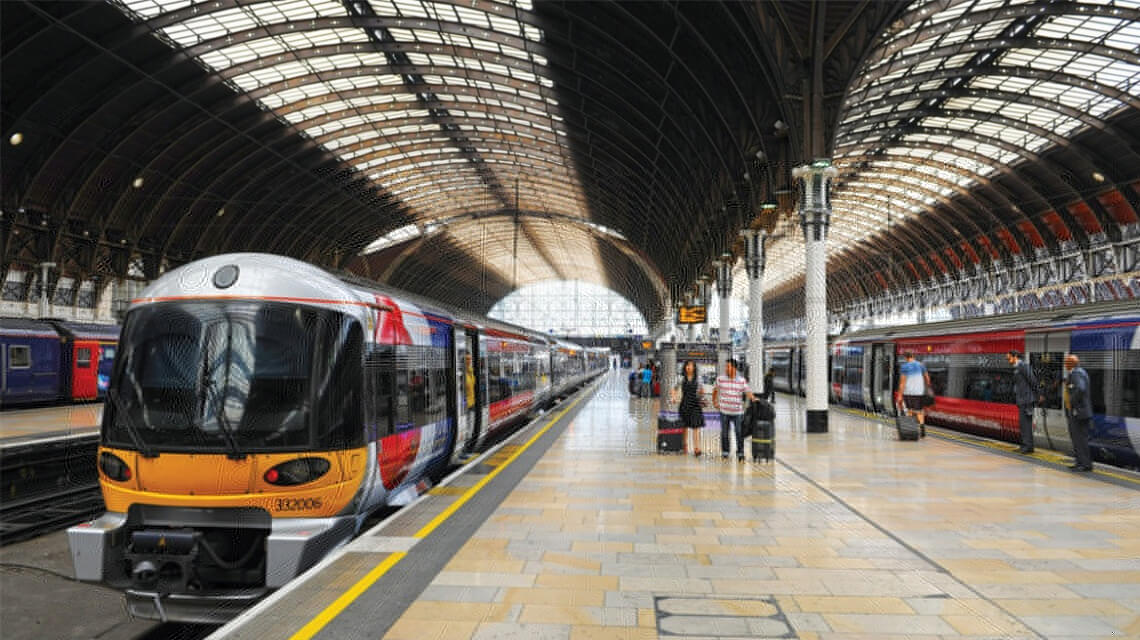 Crossrail has, without a doubt, been the main catalyst for growth in recent years, propelling the East and South East forward as the two most successful regions in England for property price hikes. Whilst the areas within direct proximity of Crossrail stations are naturally experiencing the biggest boosts, experts are finding that hotspots are emerging in the surrounding towns and villages, proving to be attractive destinations for London commuters.
The Crossrail project is chugging along full steam ahead, with the first trains expected to run from Liverpool Street in the City of London to the route's eastern terminus, Shenfield in Essex.
London's transport system is already considered one of the most sophisticated in the world, but the introduction of Crossrail marks the start of a new era for both the capital and the surrounding Home Counties, slashing journey times and minimising commuter traffic. According to CBRE it won't just be commuters who will enjoy the perks of the purple line, as areas which are expected to have a 10% reduction in journey times will see their house prices rise by as much as 6%.
The East of England has seen prices rise by an average of 11% to £332,000 in the year leading up to April 2016, whilst the South East also demonstrated impressive growth with an average increase of 9.5% to £408,000. Areas sitting at the very end either side of the route are doing particularly well; for instance Romford, Brentwood and Shenfield, which sit within the eastern section, as well as Hayes & Harlington, Slough and Reading at the very western end of the line. Last year, property experts dubbed Slough the 'Crossrail winner', as property prices were found to have risen as high as 60% in the area since 2010. However, there's still a way to go and plenty more hotspots to crown as we approach the opening of the 'Lizzie line'.
Take a look at the findings and forecasts for areas sitting directly along the Crossrail line, and the Galliard developments available in these locations, with our essential guide to investing in Crossrail hotspots.
Whilst capital growth is certainly good news for investors and existing homeowners living in pockets along the line, many of those looking to get their foot on or move up the property ladder in these areas are finding that they are now being priced out, forcing them to look further afield. Some locations even beyond the confines of a Crossrail station are seeing the effects on property prices trickle into their areas, such as Chelmsford in Essex and Hounslow in West London. For some, if it means adding an extra 10-15 minutes onto their commute to reach a Crossrail station - but in doing so it shaves a few thousand pounds off property prices - it is a small sacrifice to make.
Galliard Developments a Short Commute from Crossrail Stations
For Crossrail at Canary Wharf
According to Property Week, more than 2,000 new-builds are expected to be completed within one mile of Canary Wharf, which will account for around a quarter of all new developments built along the Crossrail route.
Harbour Central comprises a range of 642 apartments across five residential buildings, just a 10 minute walk from Canary Wharf station. An ideal choice for young-professionals looking for a modern abode in an exceptional location, residents of this new London landmark will also enjoy access to a leisure complex as well as beautiful reception foyers designed by interior designer Nicola Fontanella.
For more information about the apartments at Harbour Central and to view its availability, please click here to view the development on the Galliard Homes website.
Another impressive development available within close reach of Canary Wharf is Orchard Wharf. With a range of 338 one, two and three bedroom apartments - now available off-plan with Help to Buy - these properties will appeal to a city dweller seeking an easy commute. Just a 10 minute walk to Canning Town station, residents will also enjoy access to recreational areas, courtyard gardens and rooftop terraces within the development.
For more information about the apartments at Orchard Wharf and to view its availability, please click here to view the development on the Galliard Homes website.
For Crossrail at Shenfield
Essex has been found to be one of the number one hotspots for commuters travelling into London for work, with areas such as Chelmsford, Braintree and Maldon catching the eye of aspiring homeowners, even though they sit a little further out. Homeowners are being drawn in by the relatively low prices - although they are on the rise - which would save commuters a significant amount, even after taking into consideration the cost of an annual season ticket.
Rosebery House in Chelmsford promises to be a fantastic investment, sitting a convenient 10 minute walk from the mainline station for a swift 12 minute ride to Shenfield station, where commuters will be able to catch the Lizzie line for a direct journey into the West End. The development will contain a choice of one and two bedroom apartments, all expertly designed for modern living and set to include a complimentary furniture package, courtesy of Galliard Homes.*
To find out more about Rosebery House and the properties available, please click here to view the development on the Galliard Homes website.
For Crossrail at Southall
Situated just a seven minute walk from Southall station, Citypark Gardens is a superb choice for first-time buyers looking to live on the doorstep of excellent transport facilities, as well as a Crossrail station. The development will be an eight minute journey by train from London Heathrow station and 17 minutes from Bond Street station with future Crossrail services, offering residents a speedy connection time to key locations.
Set to comprise an impressive selection of apartments, the latest phase - the Cityloft Collection - will showcase 22 contemporary studio, one, two and three bedroom apartments set across three blocks. Available to purchase with Help to Buy, these properties will suit a first-time buyer looking for a West London home.
To find out more about Citypark Gardens and the properties available, please click here to view the development on the Galliard Homes website.
For more information on Help to Buy visit our dedicated page. Find your Help to Buy agent here or use our property search to find your Galliard Homes Help to Buy property in London.
Edited: 15th December 2022