East Side Story by David Spittles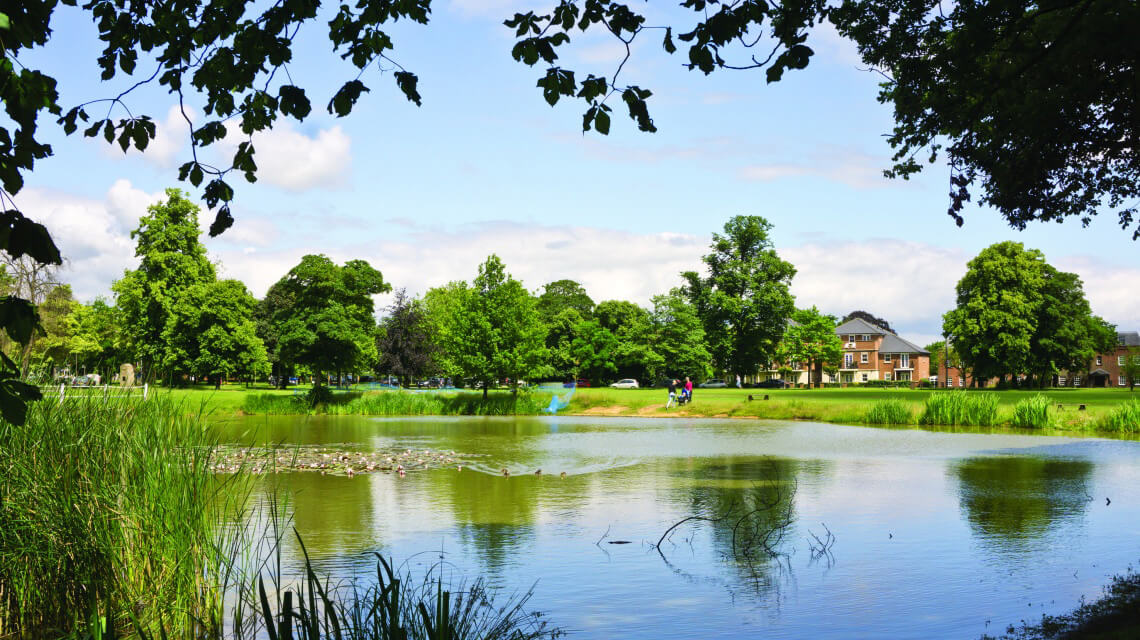 While the Crossrail property spotlight has shone on new central London stations and those at the end of the line (Reading and Shenfield), some areas due for a big boost have flown under the radar.
In outer east London and into Essex, Crossrail is set to have as major an impact as the recent extension of the Overground through Hackney and the Jubilee line to Stratford.
Take Havering, London's most easterly borough. The area is getting not one but three Crossrail stations - at Romford, Gidea Park and Harold Wood - as well as a new station at Beam Park, on the popular C2C line connecting the City to the Essex coast.
Outer east London and Essex commuter towns already have quick connections to the City via Liverpool Street, and Crossrail brings something more - fast links to the West End plus a direct route to Heathrow and the M4 commercial corridor, an important business hub.
So with Covid-19 triggering lifestyle changes, it's no surprise that London's leafy, transport-rich eastern fringe is in favour with more home-buyers.
Most are searching for that elusive combination of an affordable home, a manageable commute and quick access to the countryside.
Remember there is much more to Essex than tanning salons and celebrity snooker players. About 70pc of the county is countryside, with many delightful heritage villages and some of the country's best state and independent schools.
Romford was an Essex market town before municipal reorganisation in 1965 brought it into Havering borough. Now a lively commercial centre it butts up against the Metropolitan green belt, and is close to country parks and nature reserves, ancient Epping Forest plus the awesome Thames Estuary marshlands and mudflats.
Lovely Gidea Park, an original Edwardian garden suburb, with small cottages and houses in an attractive setting adjoining golf courses and woodland, has a Romford postcode.
You might say this is where Essex swaps its stiletto heels for wellies.
And yet, with the arrival of Crossrail, Romford will be on the Tube map for the first time. If you want to get on the property ladder or make a Buy-to-Let investment, it is also strikingly good value.
One "first class" new address is Papermill House, being built at the former factory headquarters of the world's oldest postal-franking machine manufacturer, Neopost.
All 115 apartments are available under the Government's low-deposit Help to Buy scheme. Prices start at £215,000, requiring a deposit of just £10,750.*
Galliard is also offering a furniture pack worth up to £15,000 plus £1,000 service charge contribution.*
Havering borough hugs the River Thames on its southern boundary and, being part of the "Thames Gateway", is poised for a big regeneration boost.
Building new homes and communities along the eastern banks of the Thames is an old and honourable mission. Julius Caesar tried 2,000 years ago, before beating a hasty retreat to the civilised comforts of Rome.
In the 1980s, environment secretary Michael Heseltine coined the phrase Thames Gateway. His objective was to transform the largest swathe of brownfield land bordering any capital city in Europe into a new, thriving region - and a stepping stone to the markets of the Continent.
New Labour had a go too, with a project to build 120,000 homes and create "growth zones", or mini Canary Wharfs. Then David Cameron unveiled a plan for new garden cities.
The latest initiative is Mayor of London Sadiq Khan's plan to transform the area east of Docklands into a global hub for the creative and cultural industries, with tens of thousands of new homes and upgraded transport links to support it.
An early coup for the region is the relocation of Royal Opera House's set production workshop and costume centre to Purfleet. Other arty organisations such as Acme Studios, which provides affordable workspace for artists, have followed.
Decades of regeneration means more Londoners now live east of London Bridge than in the west of the capital. And the drift east is going to continue because that is where the big housing opportunities lie.
On top of this, Boris Johnson has set up a new cross-party Suburban Taskforce with the goal of revitalising suburbs. The Taskforce's first focus is on the London commuter belt.
An emptying out of the inner city is not on the cards, but the time seems right for a post-pandemic suburban renaissance. Being a "hinge" between city and country, outer east London and the Essex borderlands are perfectly placed to prosper in this new Eden.
Meanwhile, diehard East Enders can choose a great value Galliard home in Canary Wharf, Canning Town or Leyton.
Edited: 15th November 2022