Crossrail: The Elizabeth Line Has Arrived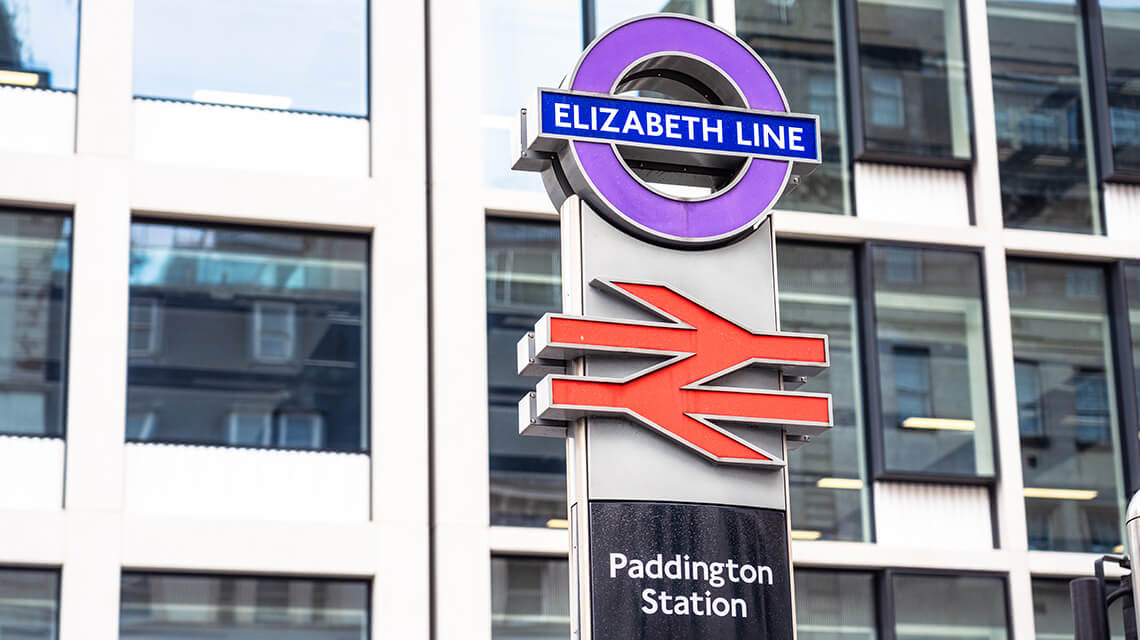 The highly-anticipated opening of the Elizabeth line – which has been 20 years in the making – brings with it much excitement to commuters hoping to use Crossrail in London.
Crossrail Opening 2022
The Elizabeth line has now opened! The existing sections of the line currently operating as TfL Rail are being re-branded to the Elizabeth line, however the east and west sections are not yet connected to the central section. Running between Paddington and Abbey Wood, the central section of the line will operate every day except Sunday, with service hours between 06:30-23:00.
Which Crossrail stations are open?
Upon opening, the line will operate as three separate services until a full service of the Elizabeth line commences in 2023. Once the central section of the line is connected to Reading in the west and Shenfield in the east, passengers will be able to benefit from end-to-end use of the Elizabeth line. Trains are expected to run every five minutes, stopping at all stations except for Bond Street station which will open later this year.
All 41 stations across the line will benefit from step-free access from the street to the platform. Notably, both Farringdon and Liverpool Street stations are now home to innovative incline lifts – a lift that moves alongside the escalator in a diagonal manner. Ilford station will be able to offer step-free access from summer 2022.
Plan your journey using this route map with Crossrail stops.
How many passengers will use Crossrail?
The Elizabeth line was due to open in December 2018, however various delays have caused the opening to be pushed back on many occasions. The Elizabeth line is now open for business, with an estimated 200 million passengers expected to use it annually. This is expected to relieve pressure on other Transport for London services, such as the Jubilee and Central lines. Each of the fleet's 70 new trains will be capable of carrying 1,500 passengers across nine carriages.
The Mayor of London, Sadiq Khan, stated that the opening of the Elizabeth line would help create a city that is "safer, fairer, greener and more prosperous for all Londoners."
Crossrail Journey Times
Crossrail will transform journey times for passengers travelling on the London Underground and beyond.
Here are the estimated travel times between key destinations using Crossrail:
| | |
| --- | --- |
| Stratford to Bond Street | 14 minutes (previously 22 minutes) |
| Liverpool Street to Canary Wharf | 7 minutes (previously 23 minutes) |
| Tottenham Court Road to Ealing Broadway | 13 minutes (previously 34 minutes) |
| Paddington to Canary Wharf | 17 minutes (previously 33 minutes) |
| Romford to Liverpool Street | 29 minutes (previously 37 minutes) |
| Canary Wharf to Heathrow | 38 minutes (previously 57 minutes) |
Facts about Crossrail
At the height of Crossrail's construction, it was Europe's largest infrastructure project.
The introduction of the Elizabeth line is expected to add around £42bn to the UK economy.
It is estimated that over 130 million working hours have taken place during the project.
The line is expected to bring 1.5 million more passengers within 45 minutes of their place of work.
Over three million tonnes of excavated materials were sent to a new 1,500-acre nature reserve for the Royal Society for the Protection of Birds. This accounted for around 98% of all excavated material from the project.
The Crossrail project is expected to lead to the overall construction of more than 90,000 new homes in London and the South-East.
Crossrail Place Roof Garden – which is located at the Canary Wharf Crossrail station – is home to a spectacular array of exotic plants. Filled with foliage from across the world, visitors can expect to see everything from black bamboo and Japanese maples to strawberry trees and New Zealand's native fern.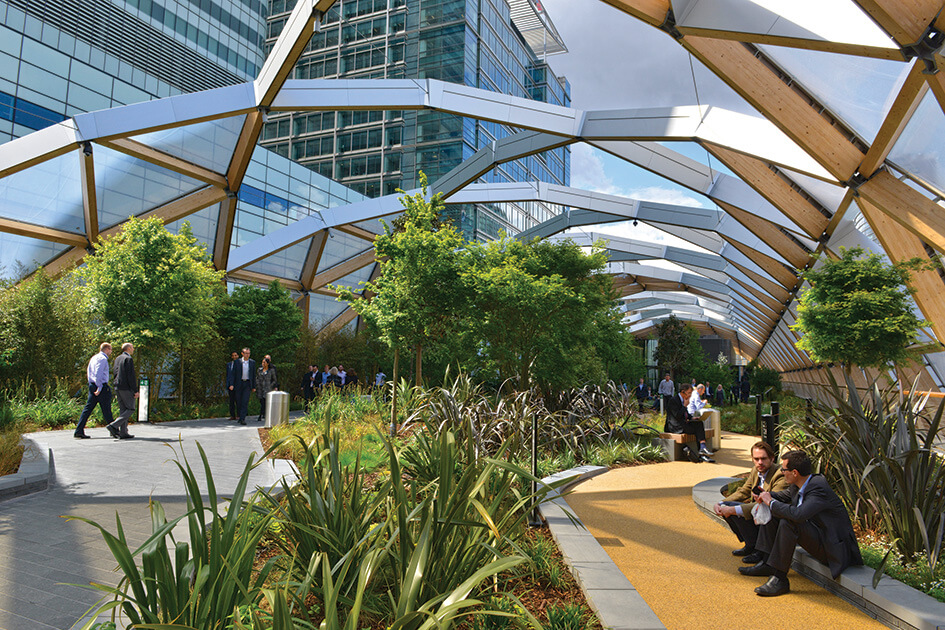 Galliard Property near Crossrail
The initial announcement of the Elizabeth line sparked a construction frenzy amongst property developers and housebuilders, creating a number of new Crossrail property hotspots. The Crossrail project has proven to be a catalyst for regeneration with a number of towns and districts that were previously somewhat undesirable now being top of the list for those looking to buy a property.
Galliard Homes has experienced a high demand for locations accessible to commuters. Locations such as Southall and Romford were particularly popular with customers of Galliard Homes where our developments Citypark Gardens and Papermill House quickly sold out in 2021. Delighted homebuyers were able to snap up properties from just £195,000 at Papermill House in Romford and £265,000 at Citypark Gardens in Southall.
Other developments currently under construction by Galliard Homes near Elizabeth line stations include The Stage, TCRW SOHO and Orchard Wharf, ideal for those seeking Crossrail property investments.
The Stage
The Stage in Shoreditch will offer purchasers a slice of Shakespearean history set within a striking, contemporary residential tower.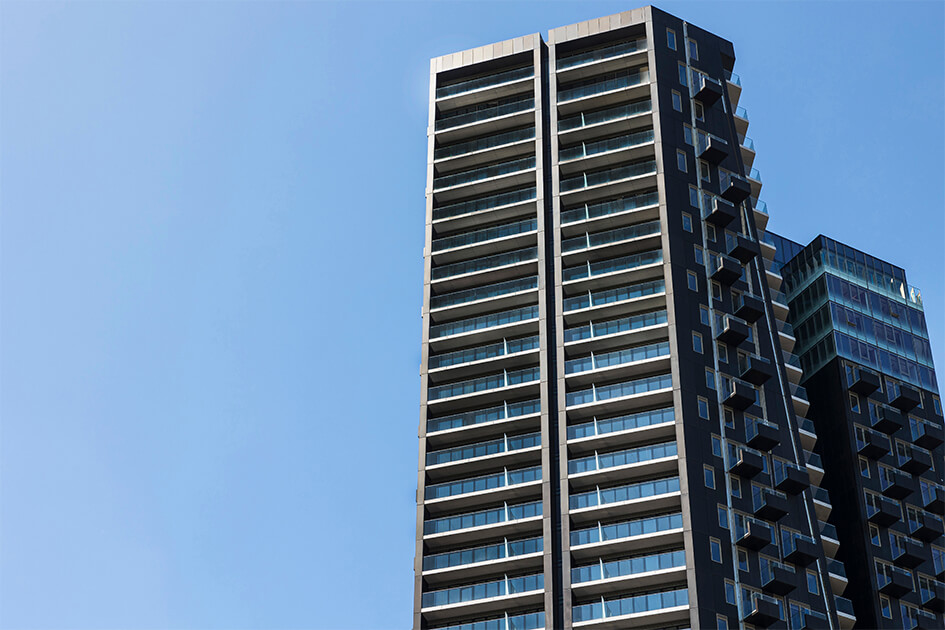 Located just a short walk from Crossrail services at Liverpool Street station, all apartments will be designed to a superior standard. Incorporating the industrial past of Shoreditch within the interior landscape accompanied by a luxurious finesse, a home at The Stage is highly sought-after. Five-star amenities such as a bowling alley, golf simulator and a 32nd-floor sky lounge and terrace will be available exclusively to residents.
Explore the apartments at The Stage and get in touch with our team on 020 3409 2270 to book your viewing.
TCRW SOHO
Situated amidst the hustle and bustle of the sought-after Soho neighbourhood, once complete, TCRW SOHO will exude unparalleled luxury and captivating design. Incorporating hotel-style living with a bespoke concierge service, residents will experience five-star luxury from the moment they arrive home.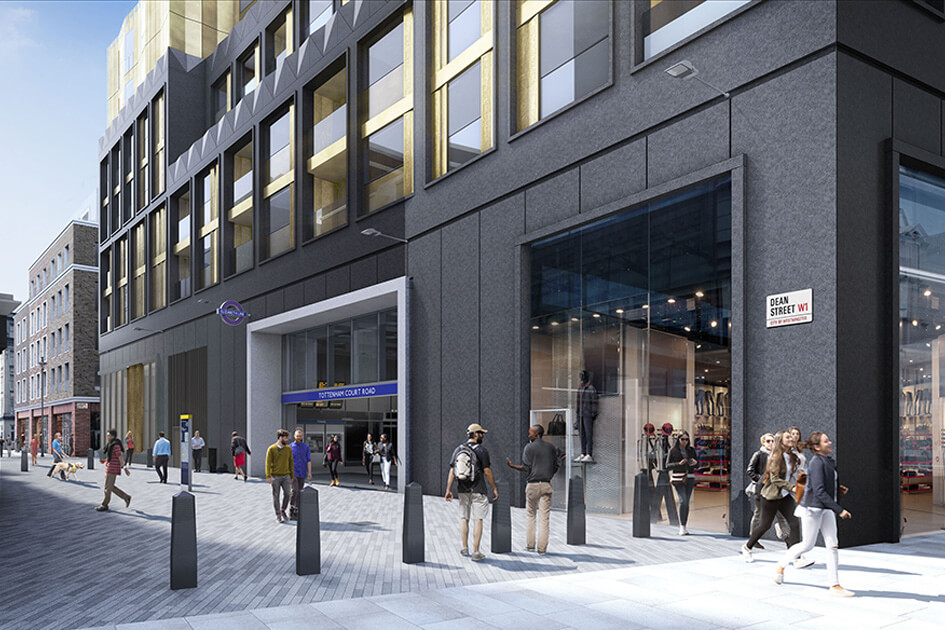 Soho is the beating heart of the renowned West End, a location famed for its history, shopping, restaurants, and entertainment venues. Residents of TCRW SOHO will have easy access to the new Crossrail ticket hall at Tottenham Court Road station, making it easy to travel around the city and beyond.
Take a closer look at our flats for sale in Soho and speak with one of our team on 020 3409 2270 for more information.
Orchard Wharf
Orchard Wharf in London Docklands is just a five minute walk from East India DLR station where in just two stops, passengers can be at Canary Wharf station for Crossrail connections.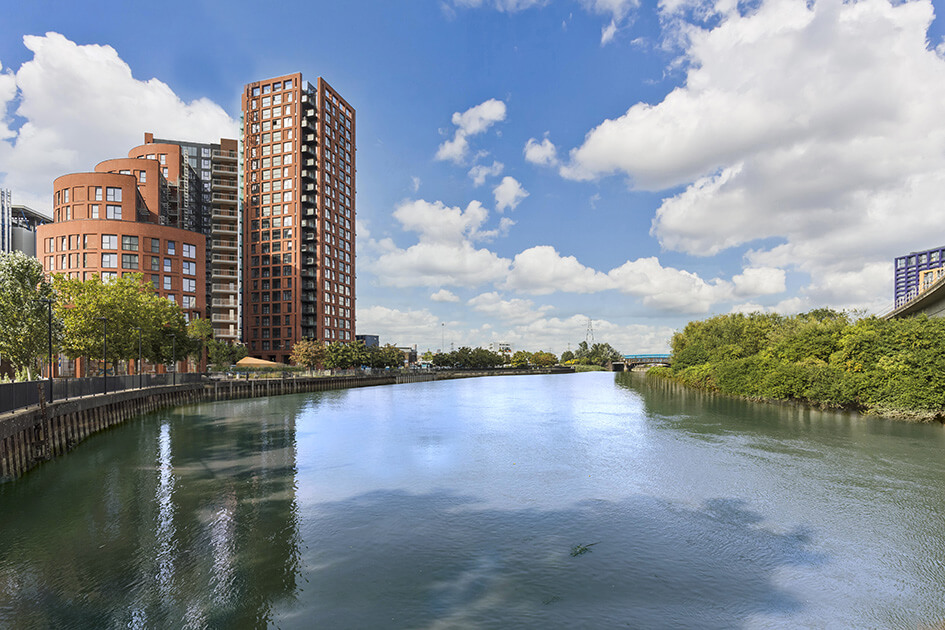 Orchard Wharf is an impressive scheme with spacious apartments overlooking the River Lea, a daytime concierge and fabulous courtyard gardens. Residents will benefit from living close to Canary Wharf, one of the world's leading financial centres, and residing in the prestigious E14 postcode, without the typically high price tag.
Orchard Wharf is ready for immediate occupation. Speak with our team today on 020 3409 2270 to explore one of our impressive show apartments.
Edited: 24th August 2023