How HS2 Will Transform UK Travel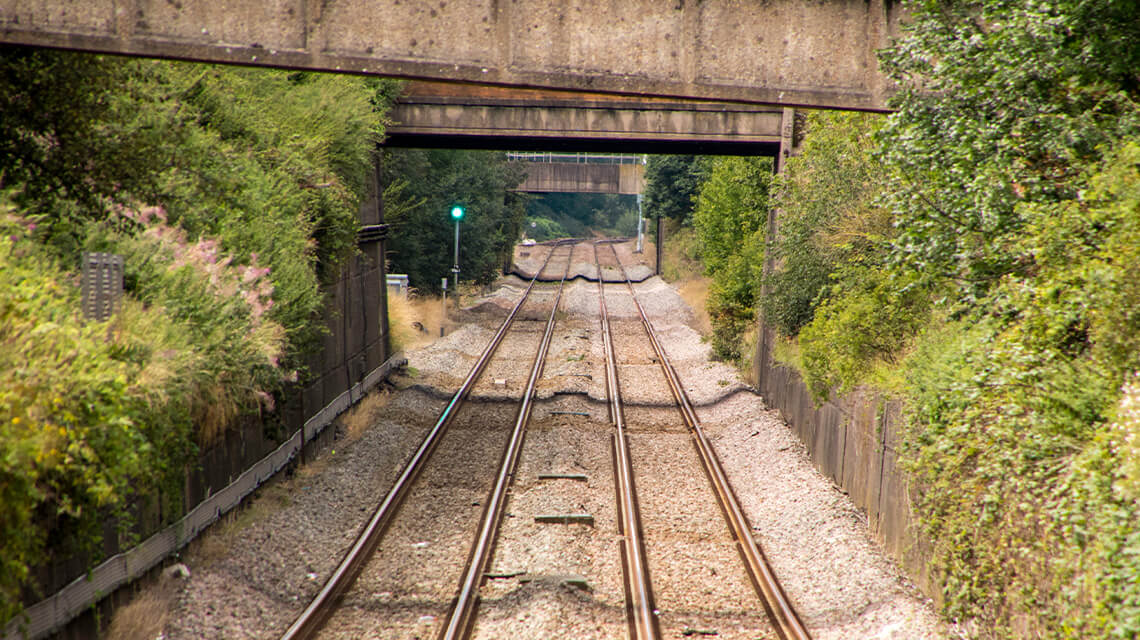 Britain is ready for its next transformational transport project - High Speed 2 (HS2). The new railway line is hailed as the answer to the UK's growing commuter population, boosting the national economy and employment prospects, whilst bolstering Britain's reputation as a global investment hub and innovative powerhouse.
Back in 2007, High Speed (HS1) - also known as the Channel Tunnel Rail Link (CTRL) - was launched, creating a 67-mile railway line linking London with the Channel Tunnel; enhancing the British end of the Eurostar route to meet the same standards as the French and Belgian sections. This resulted in an approximate 20-minute cut to the journey time from London to Paris and Brussels, whilst major development schemes were launched in locations across the capital and the South East, including King's Cross St Pancras, Stratford and Ebbsfleet, to rival its continental cousins as the UK was brought even closer to its European counterparts.
Now, 10 years, later, Royal Assent has been given for what's been named 'Europe's biggest infrastructure project' - High Speed 2 (HS2) - which will connect London with Birmingham, Manchester, Liverpool, Leeds and Sheffield in one high-speed, 330-mile-long railway network. Once finished in 2040, the journey time from London to Manchester will be cut by an hour, Birmingham to Leeds will be down to just 57 minutes from two hours, and London to Edinburgh and Glasgow will also be shortened by an hour to three hours and 30 minutes. These are huge reductions and the government believes this will free up capacity across transport services, transferring up to 4.5m journeys a year from air travel and nine million from the UK's major roads.
The line has been dubbed the 'world's most expensive railway' according to The Sunday Times, with rail expert Michael Byng anticipating the cost to be more than £400m per mile. And it's not just the cost and journey times that are impressive; the new high-speed trains are expected to run at speeds of up to 250mph - 64mph faster than the Eurostar - making it the fastest of any current speed in Europe.
Catering to Britain's Booming Population
Britain's population now sits at an eye-watering 65m, with more than 1.7bn train journeys made between 2015 and 2016, which is only set to increase based on projections that the UK population will reach 74m by mid-2039.
According to the Department for Transport, HS2 will provide around 15,000 seats an hour - treble the current capacity - on trains between London and the major cities of the north including Birmingham, Manchester and Leeds. Paul Maynard MP, the Minister for HS2, stated in his report following the royal seal of approval for the project that eight out of 10 of the UK's biggest cities will be connected by the new HS2 network, with the ability to 'carry an extra 300,000 people every day'.
Phase One: London to Birmingham
The first phase of the HS2 line is due to start construction in the next year with the anticipated completion date of 2029; at which point, commuters will be able to travel to London from Birmingham in just 49 minutes, down from the current one hour and 21 minutes - that's nearly a 40% reduction in journey time.
Phase One's network is expected to include four stops: London Euston, Old Oak Common, Birmingham Interchange and Birmingham Curzon Street. Birmingham Interchange does not yet exist and is hoped to be built at Birmingham International Airport, whilst Curzon Street - the world's oldest surviving railway terminus - will see a huge transformation to welcome the new railway line.
Property Prices: The "HS2 Effect"
With each regeneration project - be it relating to transport, city centre facelifts or new commercial presences - the property market never fails to react; most often with an uplift in property prices. With Crossrail, we saw the "Crossrail Effect", whereby in a 10-year time frame all 40 stations along the south-eastern railway route were found to have seen a house price rise of more than 41%; with some areas, particularly at the very eastern and western ends, seeing increases surpassing the 50% mark. Now it's time to get ready for the "HS2 Effect".
Birmingham is currently seeing huge property price growth, exceeding even London, with a 7.4% increase between January 2016 and January 2017, compared to the capital's 6.4%. The Index put forward by Hometrack shows Birmingham coming in at fifth place in an analysis of the UK's 20 biggest cities; but despite this, the West Midlands city still remains affordable with an average house price of £147,400 (January 2017). The growth Birmingham has already seen is largely down to regeneration projects within the city centre, including the development of New Street Central and Grand Central shopping centre, but in the coming years we are likely to see the effect HS2 will have on the Midlands' property market. In the words of Birmingham City Council's leader John Clancy: "HS2 will super-charge the city as the place to invest and locate."
Creating the Commuter Towns of the Future
Despite the first phase still being roughly a decade away, property experts are already showing huge enthusiasm for the property market in the Midlands, and are expecting to see a change in attitude towards "central living" once areas further out become far more accessible. Birmingham, for example, will be less than 50 minutes from London, whereas currently it takes two and a half hours by car and up to two hours by train (depending if travelling peak time or not). By 2029, Birmingham will have the same journey time as many areas within the Home Counties, where investors, first-time buyers and homeowners alike are currently flocking to in order to avoid the capital's surging property prices. We could certainly start to see commuter towns cropping up further north than we ever imagined.
Melrose Apartments at Park Central, Birmingham
Just a 15 minute walk from Birmingham New Street station and within close reach of the forthcoming HS2 interchange at Curzon Street, the award-winning Park Central development - comprising the Melrose Apartments, the Hamilton Apartments and the Roosevelt Apartments - is an excellent choice for a first-time buyer, owner-occupier or Buy-to-Let investor. A contemporary assortment of one, two and three bedroom apartments - with many featuring a private balcony - comprising this section of the site, with the whole development including more than 1,300 new homes.
Park Central is now sold out, for more of Galliard's developments in Birmingham please search here.
Timber Yard
Timber Yard will comprise a mixture of modern studio, one, two and three bedroom apartments, many of which have been designed to include balconies, terraces or winter gardens. Situated in the heart of Birmingham's Gay Village, occupants of upper level apartments will enjoy spectacular views of the city's skyline. Meanwhile, all residents will enjoy access to communal landscaped courtyard gardens and exclusive leisure facilities, such as a residents' gym and a club lounge. Additionally, the mixed-use site will include 10,000 sq. ft. of retail and leisure space. The vibrant Chinese Quarter is only a three minute walk from the development, while both the Bullring and New Street station are just eight minutes' walk away.
To find out more about available property at Timber Yard, click here or call 020 3409 2270 to speak to our sales team.
Edited: 26th September 2023