Supporting and Growing Company Talent: Keisha Serieux, Head of HR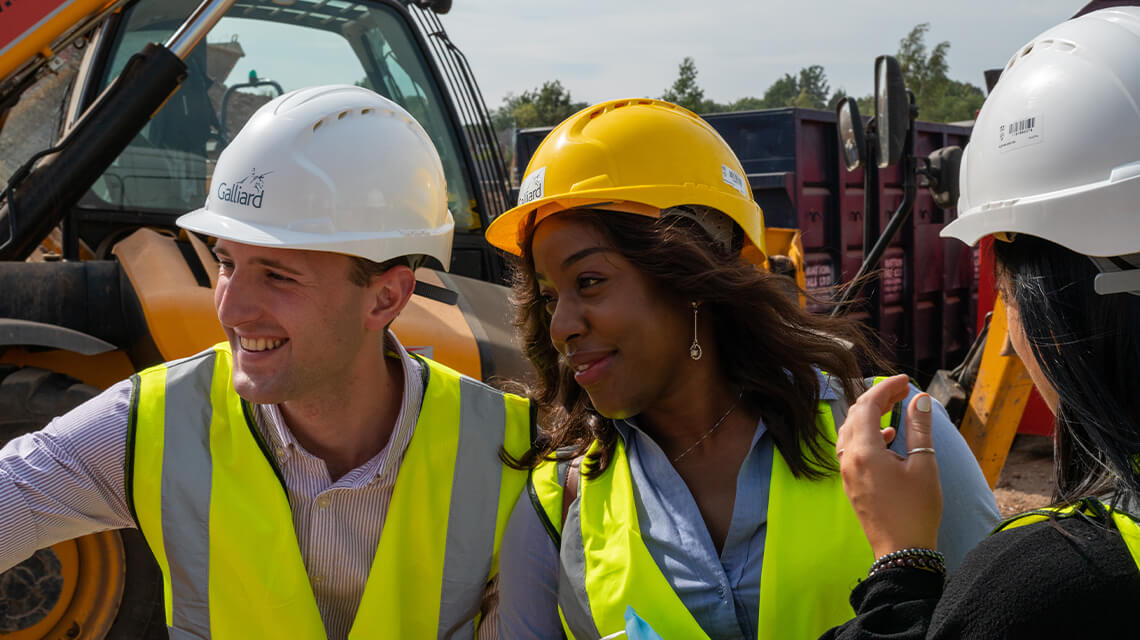 For many, a company's culture and values are just as important as the role itself when considering a career move. Having worked at Galliard Group for the last decade, I've seen our company evolve as new team members join, but we've stayed true to our core values: professional in our approach, entrepreneurial in our thinking and loyal in our relationships. We're proud to have been developing property and playing our part in the UK's housing industry for over 30 years. So, after all this time, how best do we retain our talent?
When companies grow in size, often the employee benefits can be scaled down or restricted. Instead, we're a firm believer that benefits are a key factor for employees, and they should reflect our current situation. We offer a competitive package in terms of private health and dental care and substantial pension contributions. Since Covid-19 we've seen increased demand for healthcare support, with our insurance providing 24-7 access to a GP and health screenings, both hugely popular. We also work closely with partner brands to offer exclusive discounts and opportunities through our own portal, which can be anything from supermarket shop vouchers to retail discounts.
Modern Benefits
One of our most successful benefits is our cycle to work scheme through our partnerships with Evans and Halfords. Employees can use our benefits portal to access discounts at both shops, and there is a salary sacrifice loan scheme in place for when employees want to purchase a bike helping to spread the cost into manageable amounts. For many people, this is a huge boost for helping them cycle to work as their new normal. We've recently seen employees more concerned with their fitness and wellbeing and cycling to work is great for both. Another way to help is rather than simply traditional 'Cake Fridays' we are providing fresh fruit platters too, a nice way for different departments to mix and share ideas with sweet and healthier options, again reflecting today's wellness culture.
Innovative Idea Support
One of the initiatives we are so proud of is championing new ideas at a company-wide level. As a key company value is entrepreneurship, we always welcome people bringing forward ideas to help push our company forwards. Anyone who puts forward a new idea for the group is recognised with gift vouchers whether we progress the idea or not, putting your ideas out there is what counts!
Recently a brilliant idea came from a site manager who wanted to help peers access a construction industry helpline, the Lighthouse Club Charity. The Lighthouse Club charity is the only dedicated charity for the construction industry, providing emotional, physical, and financial support to the workers and their families. It's an invaluable resource and one that everyone in our industry should be familiar with. Our site manager suggested proactively pushing the charity's app onto all employee phones, so everyone has access to the resources. This idea means hundreds of our employees now have simple access to the charity, and it was a decision we were able to implement quickly.
Adapting to Today's Challenges
It's also important for a company to listen to employee needs and adapt support to help. With the current cost of living crisis and challenges facing everyone we recognised the importance of supportive advice. We recently held a financial wellbeing talk with Visionary Finance with experts answering employee questions, such as how to approach an upcoming remortgage when faced with current rates.
We've also found incredible support amongst our employees for mental health awareness. We currently have 35 trained mental health first aiders, and this training is available to anyone wanting to undertake it and learn new skills.
With nearly 300 employees, Galliard is a busy company and although we're always striving for progress, I never want anyone to feel left behind. That's why an open-door policy and flat company structure is so important to us. To be successful, an HR department needs to listen to their employees and understand what they want in today's context. Supporting our talented people means recognising what is important to them and helping support them in the workplace, so we can all achieve our potential.
Edited: 9th October 2023