Supporting our Industry's Evolution for the Better: Darren Maguire, Managing Director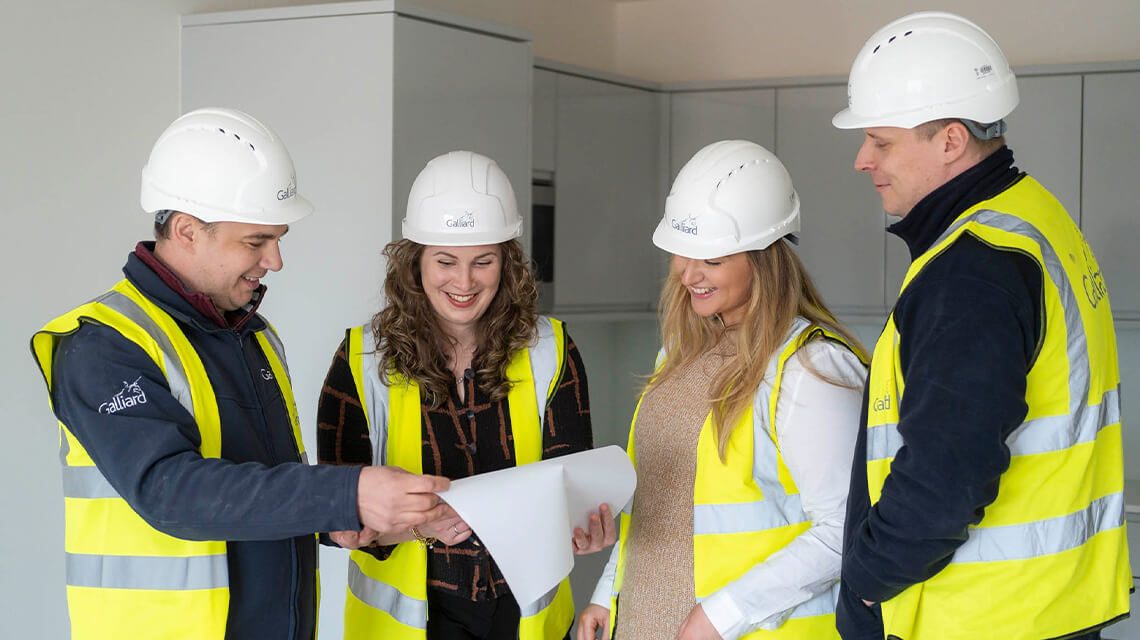 Our housing and construction industry is complex, and like all industries it needs to evolve to survive and stay relevant. Buying a home remains one of the most expensive and important decisions in someone's life, whether it's your first step on the housing ladder, moving your family for more space or downsizing to optimise lifestyle. Over the last few years, we've seen huge momentum to help deliver better quality homes and to reform the process for both buyers and developers. As an active member of the industry for over 30 years, at Galliard Homes we've witnessed both market cycles and significant changes to our industry, and we want to be at the forefront of helping to make our industry better for everyone involved.
For each development, we can push ourselves to do better and improve wherever possible. Our evolution of design can look at where people want to live, how homes can work better for our modern lifestyle, and the materials and construction process to build them. For instance, we can look at the energy efficiency of our developments and how to improve this with the latest technology as it becomes available. For our building insulation, for the last few years we have continually exceeded building regulations to deliver more efficient insulation. As we received increasingly positive feedback from customers on how this impacted their choice, we were able to implement it as standard across our developments, benefitting all our customers. When more developers choose construction methods and materials based on their environmental impact, our industry will move towards a greener, healthier model.
It's also key to understand how today's buyers are living in our new homes. With the post-pandemic shift to flexible working and a greater focus on our home environments, we've adapted developments to offer chic co-working spaces or private study areas in our homes as this is valuable for today's customer. Having access to thoughtfully designed amenities is becoming more important, with top-quality communal space helping us standout from the crowd.
At a Group level, we are proud to work with fantastic organisations that champion minorities and gender equality in the industry and help level the playing field. As a proud signatory of the Bristol Property Inclusion Charter to promote diversity in our industry, and keen supporter of LGBTQIA+ charities in Birmingham, we try to recognise the barriers in our industry that still need to be tackled and support progressive organisations.
We also champion Women in Construction (WiC) and we're proud members of this not-for-profit organisation which does fantastic work to help women in our industry. We've had some fantastic team members join us as apprentices through WiC employability programmes and our company is richer for it. It's important that every developer, builder, and contractor plays their part to promote diversity and gender equality and help our industry evolve through the people working in it.
Over the last 30+ years, we have delivered 131 residential and mixed-use developments equating to over 20,000 new homes alongside office, retail, industrial, leisure and warehouse space across both our capital and the county. We've kept our ethos since the first day; building market-leading new homes and leading regeneration to help transform our cities. But over three decades, we've always sought to keep evolving to meet the needs of our customer and support necessary changes to our industry
Edited: 12th September 2023