Land Buying Should Be Exciting, Or You're Buying The Wrong Sites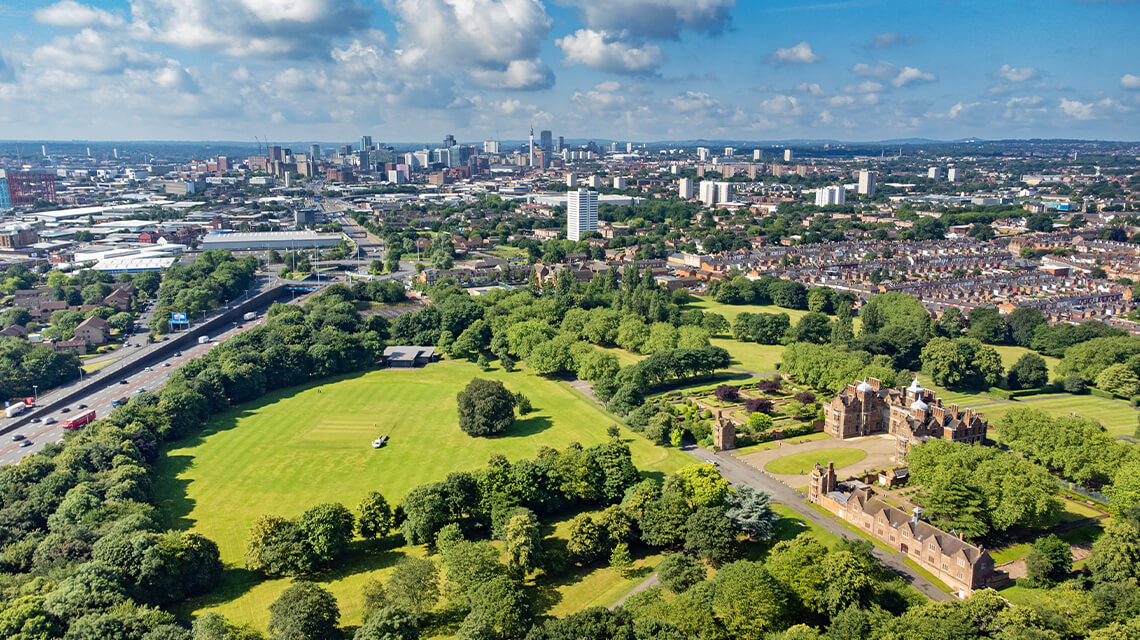 For over 30 years, Galliard has been helping to build new homes, regenerate areas and bring new communities to life in London and nationwide. With early projects focusing on transforming disused, derelict land in central locations, our portfolio has since grown, with over 20,000 new homes delivered. However, we have a more diverse portfolio than some may realise, as we're not restricted to just new-build residential homes. We're also proud to have delivered over 600,000 sq.m. of retail, office, gym & leisure, industrial, restaurant and warehouse space, alongside restoring historic buildings and creating new public spaces.
Land buying can be a complex process, and with the current market constraints of build costs, planning delays, and a subdued sales market, these elements must be considered. But this shouldn't take away the buzz from finding the next site! I'm a firm believer that land buying should be exciting; hearing about the right site should make you want to clear your schedule and rush down to see it. If you're not passionate about the sites you're finding, you're buying the wrong ones. Although some deals can take a while to progress, we've acquired 16 sites in the last 18 months, each offering unique opportunities and value beyond what you may see on the surface.
Finding value
One of our core company values focuses on entrepreneurship, and we keep this in mind when considering any site. As a family-founded company, this stems from our Chairman, Stephen Conway and his passion for entrepreneurship. I count myself very lucky to work with him and learn from his enthusiasm, which has helped shape the company's culture.
Whether it's a boutique scheme in Ashford, Kent, or a mixed-use site for over 1,000 homes in London, we are confident in our residential schemes and their ongoing appeal to both owner-occupiers and investors. Beyond this, we deal with more commercial space than someone might realise. Our current sites include four shopping centres across the UK, with residential redevelopment not necessarily the appropriate path for all of them. For certain sites, we plan to upgrade and enhance the commercial facilities and focus on long-term asset management.
When working with historic sites or Listed buildings, for some developers, the extra time, cost and fear of unknown complications can put them off. But we're proud to combine historic elements with new homes, such as Grade II Listed Hope House in Bath or former gasworks Brandon Yard in Bristol. Complicated sites require a unique approach, but the struggle is all worth the end result.
Flexibility to react
One of our strengths as a privately owned developer is our ability to manoeuvre quickly compared to some of our peers. We can make quick decisions in response to market patterns and can adapt our land strategy accordingly without bureaucracy slowing us down. As the appetite for PRS schemes has grown in recent years and the sales market has slowed, we have been able to pivot and secure more deals with PRS partners. We're currently delivering sites across the country, with six forward-funded sites and more pipeline deals. This eliminates the need for traditional marketing costs or the timeframe for standard residential sales, and we can work with trusted partners on repeat sites. Our in-house construction team is experienced, whether it's inner-city locations or suburban homes, and our partners are confident in our ability to deliver top-quality homes.
Exploring new markets
When looking for sites, I never want to be constrained by only searching for what we know. Exploring new market sectors and finding the right partners to support this growth can be a big undertaking but it is intrinsically valuable to developing our portfolio and wider knowledge. In Lower Shiplake, we're delivering our first later living scheme Shiplake Meadows. The site and location are well suited to a later living scheme, and we've had brilliant feedback from customers off-plan so I'm excited to see this first scheme come to life. In Birmingham's Selly Oak, we're also branching into the student housing market with our joint partner Apsley House Capital.
Another exciting initiative we are looking to progress is Galliard's Local Authority Ownership Lease, working with local authorities to deliver housing. Galliard will deliver units and enter into a long lease with the local authority, with the option for the Local Authority to buy the units at the end of the lease for £1. This would help councils alleviate the pressure on housing delivery and affordable housing. We're keen to progress these partnerships given our in-house expertise throughout all elements of the development process, and our track record for delivery, meaning we will be seen as a trusted partner for local authorities.
Having a diverse portfolio and multi-sector experience opens doors with new partners, local authorities and development opportunities beyond traditional new-build apartments. The passion and energy for each site is what keeps our company evolving in a competitive marketplace!
Edited: 23rd October 2023