Understanding Mortgage Interest Rates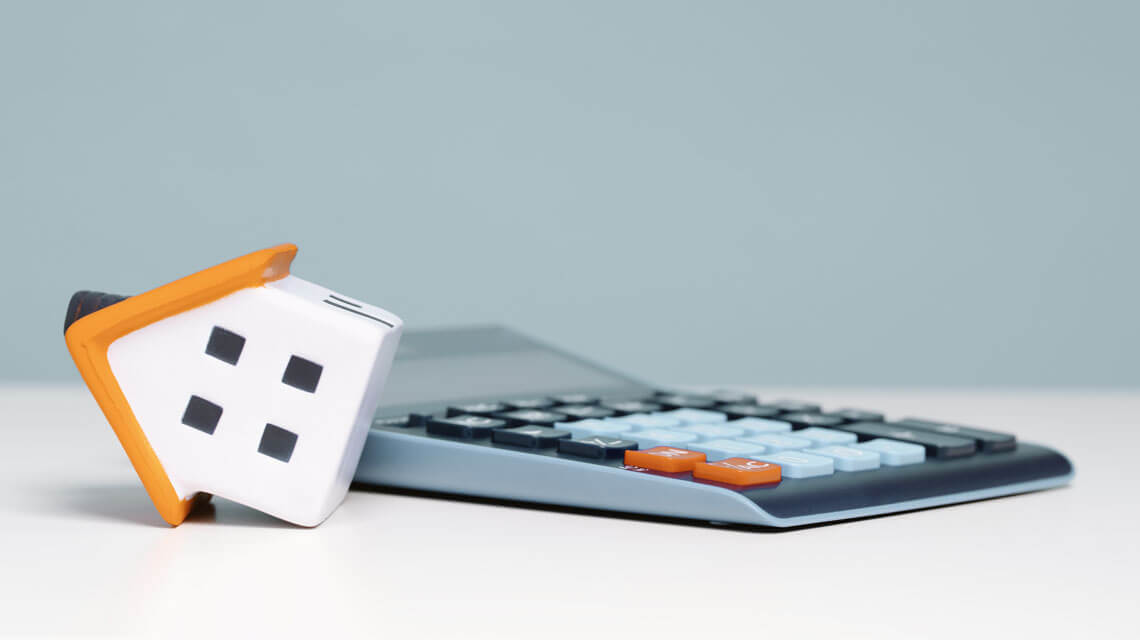 Choosing a mortgage can be confusing If you are a first-time home buyer. From fixed to variable interest rates, there is a lot to consider.
At Visionary Finance, we aim to make the mortgage process easier for you.
Read our guide to find out how each type of interest rate affects your monthly payments and which option might be right for you.
What is a Mortgage?
A mortgage is like a loan that you can use to help you purchase a property.
When you purchase your home, you will typically put down a lump sum of money as a deposit. The remaining cost of your home is paid for using a mortgage. You'll own your home but must make monthly mortgage payments to your lender to keep it.
When applying for a mortgage, your chosen lender will assess your mortgage affordability and eligibility on certain criteria. This includes:
Your income
Your spending habits
The size of your deposit
The property you would like to purchase
Your credit score and history
For more information, read our first-time buyer's guide to mortgages.
Types of Mortgages Interest Rates
There are two common types of mortgage interest rates: fixed and variable.
A fixed-rate mortgage means that the rate of interest charged will not change in the duration of your initial agreement. You can therefore budget and plan with confidence, knowing exactly how much your monthly payments will be.
Variable-rate mortgages, or tracker mortgages, have an interest rate that can change monthly. The fluctuations in interest charged are due to changes in the lender's variable rate or The Bank of England base rates. If you are someone who wants the flexibility to make additional payments, then a variable-rate mortgage could be for you.
If you are a first-time buyer, you may be eligible to use a government-backed scheme to help you finance. For more information, read Galliard's guide on Government schemes for first-time home buyers.
What causes changes in Mortgage Interest Rates?
Interest rates set by lenders are based on the Bank of England's base rate. The base rate is what the BOE charges lenders when they borrow money. The base rate will influence lenders as to what they choose to charge borrowers on types of credit.
A person's financial circumstances will also affect the interest rate offered by a lender. If a lender considers you a risky borrower, they might increase the percentage of interest chargeable. For example, if you have a poor credit history and missed payments in the past, a lender might see this and think you are a risk. Therefore, they will offer you a product at a higher interest rate to ensure they can compensate for the risk.
What is APRC?
APRC stands for Annual Percentage Rate of Change, not be confused with APR. APRC shows you a complete breakdown of the cost of your mortgage, including fees over the entire term of the loan.
The APRC is not totally relevant to all borrowers. Most homeowners will remortgage and transfer their products to fixed-term deals throughout their mortgage term and never go on their lender's standard variable rate (SVR). This means the APRC they were offered at the beginning of their mortgage term is no longer relevant.
How to get the best Interest Rate for your Mortgage
There are lots of ways you can improve your financial health and better your chances of obtaining an attractive mortgage offer. We recommend:
What Fees and Charges are involved in the Mortgage Process?
Buying a property is one of the most significant financial commitments a person can make in their lives. There are fees and charges involved that aren't always considered at the beginning of the process. We recommend saving enough money to cover all expenses. These include:
Your deposit
Stamp duty
Valuation fee
Surveyor's fee
Legal fees
Many mortgage advisers will charge a fee to their clients to source their mortgages.
Find your Mortgage
If you would like to speak to one of our mortgage advisers for a no-obligation introductory call, please contact us to arrange it.
Visionary Finance is Authorised and Regulated by the Financial Conduct Authority (FCA). The FCA does not regulate some forms of buy-to-let, international, bridging and commercial mortgages. Your home or property may be repossessed if you do not keep up repayments of your mortgage or any other debt secured against it.
Edited: 4th January 2023