A Guide to Buying a Property Off-Plan
23rd May 2016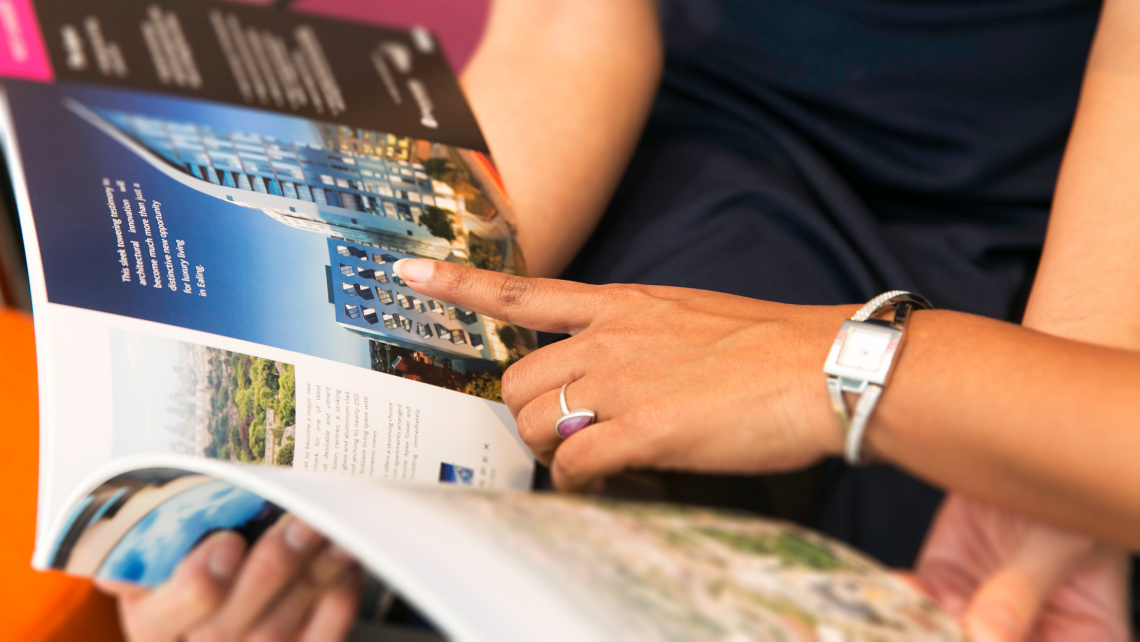 Buying a property off-plan may seem like an unnerving idea, but if the right steps are taken it really does not need to be quite so unsettling.
After almost 25 years in the property business, Galliard Homes specialises in selling off-plan property; Galliard is experienced at choosing prime locations that offer an unbeatable investment for purchasers. With an array of exceptional developments throughout Central London and key commuter belts, Galliard Homes has never made buying a property off-plan any easier.
What Are The Benefits of Buying Property Off-Plan Now?
It would appear as though this is one of the best times to invest in a property off-plan as rates of property prices in the capital have reached a 15-month high due to great market activity over the past year. This increase in house prices does not appear as though it will be slowing down either, as according to City A.M, 'London house prices will rise by almost a third between this year and 2019.' As a result, now is a sensible time to buy a property off-plan so you can secure a home at the current price point.
The BBC predict that over the next decade the average price of homes in the UK is going to escalate by a monumental 50%, meaning that the average cost of a London home will be approximately £931,000. However, the increase in the London property market is starting to ripple outwards into more suburban areas that are a practical commuting distance away from the capital. With this in mind, house hunters should also consider looking outside of London for possible property investment.
Things to Consider When Buying an Off-Plan Property
Do your homework in order to make the most of your investment. Get to know the property market and the areas where house prices are expected to increase the most.
Make sure the place you plan to invest in has appealing facilities close by, including transport links, parks and shops.
Find out if there are any show suites open for the property you have interest in so that you can see an example of the design, layout and size.
Take into account the possibility that the property may not be finished by its estimated completion date and make sure that you could be in a flexible position if it came down to it.
Make sure you take frequent site visits to your property so you can keep track of its progress while it is being built.
Benefits of Buying Off-Plan Property with Galliard Homes
Galliard Homes has a vast range of developments throughout the capital which all boast exceptional locations in up-and-coming regeneration zones, promising an investment that is likely to grow.
At Galliard Homes, we take into consideration how important surrounding facilities are to residents; therefore we make sure that each development is within walking distance of exceptional transport connections, as well as other appealing features such as parks and shopping amenities being nearby.
Within many of our Sales and Marketing suites across London, there is the opportunity to view a show flat of an apartment in that particular development. This allows customers to get an overall feel for the apartment and take a proper look at the quality of our specification. Plus, our Sales Team is incredibly helpful and will be more than happy to answer any questions or queries you may have.
Our off-plan developments are designed for 21st century living and will be exceptionally easy to maintain, as features including brand new fully-integrated kitchen appliances and 40-50" LED smart TVs (in selected developments only) will never fail to impress and cater to occupants' needs. Each of our developments will also include fantastic security measures, such as video entryphone security, which cannot be guaranteed with already-built properties.
The majority of apartments in each of our developments comprise a private terrace or balcony. By buying one of these developments off-plan, you can secure a property with the orientation of your choice to ensure that you get the best view.
Even though there are certain risks with buying a property off-plan, you can be sure that you will be in safe hands when buying a property off-plan with Galliard Homes because after years of experience, we know the best ingredients for creating the perfect recipe for your dream home.
Edited: 27th April 2021