New-Build Homeowners Save Over £2,000 in Energy Bills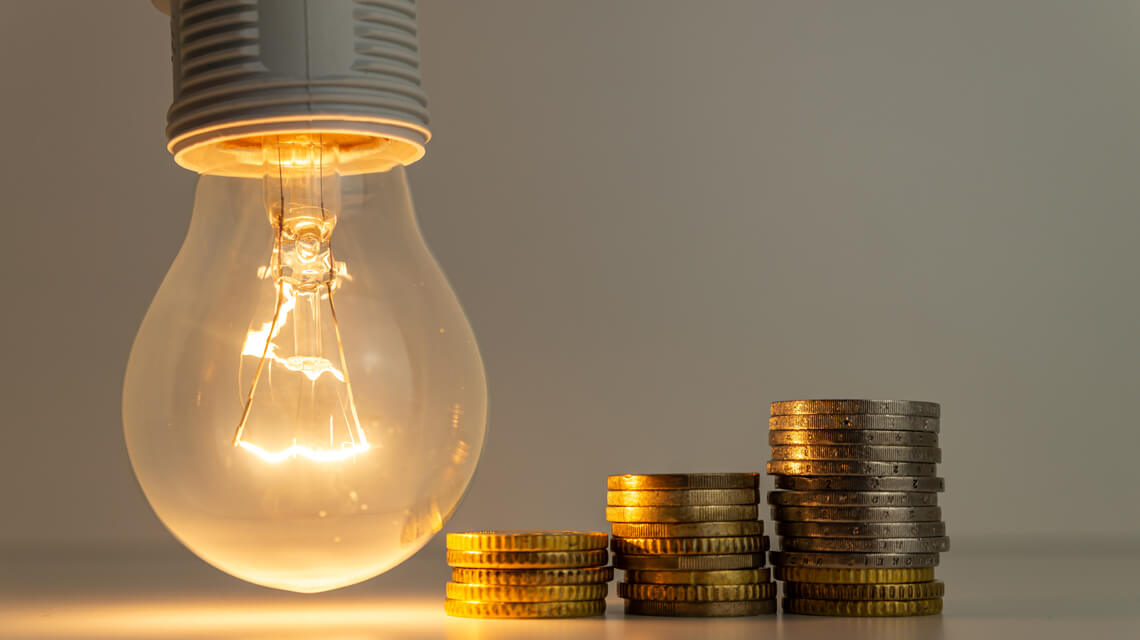 This Autumn, HBF released their 'Watt a Save' report, a research-based publication which found that residents of new-build properties save an average of £2,600 on their annual energy bills.
In this guide, we look at the energy efficiency of new-build properties.
Watt a Save
The Home Builders Federation has gathered data from EPC statistics and British Gas bills, examining this information across homes of different sizes and ages to produce the 'Watt a Save' report. Their analysis shows that, in total, last year's purchasers of new-build homes are saving more than £500 million on their annual energy bills. This equates to an average of £2,600 per property per year.
HBF also concluded that new-build homes emit a third of the carbon of an older property, reducing carbon emissions by over 500,000 tonnes.
Why does energy efficiency matter?
Energy efficiency is essential to help tenants and homeowners reduce their energy consumption and the spend involved to power their homes. It is also pivotal in the UK's goal to reduce its greenhouse gas emissions by at least 80 per cent (against 1990 levels) by 2050.
It has been widely reported that energy costs have risen by 80% this year, despite government action. With increased cost-of-living stretching households, living in an energy-efficient home is more important than ever.
Residential properties in the UK are responsible for over 20% of the country's carbon emissions, with most of a house's energy budget going on heating. New-build homes score higher EPC ratings than existing dwellings; therefore, you would expect to pay less for your gas and electricity on a new-build property than on an older home of the same size. HBF reported that in the year to June 2022, 84% of new-build homes were rated an energy efficiency A or B, with less than 4% of existing dwellings reaching the same standards.
What makes New-Build Homes Energy-Efficient?
As developers work towards the Future Homes Standard, the energy efficiency of new build homes is central to every project.
From design to building materials, new-build homes are purposely built to be more energy efficient. Galliard's new-build homes are sold fully fitted with the latest appliances, which have higher energy efficiency than older models.
Galliard Homes and Sustainability
At Galliard Homes, we have introduced the 'above and beyond' initiative as part of our drive to build energy-efficient homes. Our sustainability measures include replacing gas and electric heating with air-source heat pumps, improving building fabric to increase insulation, and generating onsite energy through the provision of solar PV. We use HVO fuel on construction sites in place of diesel, which has reduced carbon emissions by 90%.
Galliard's efforts to remain sustainable gained the company an ISO 14001 accreditation earlier this year, providing us with an environmental management system to help analyse environmental impacts across all of Galliard's construction sites and wider operations.
Galliard Homes has also become part of the Building for 2050 project, which uses stakeholder feedback to help housebuilders to meet the challenge of delivering low-cost, low-emissions housing.
New-Build Homes for Sale with Galliard Homes
If you are looking for a new-build property, Galliard is here to help. Browse our latest developments here or call 020 3409 2270 to speak to a sales advisor.
For more information on the advantages of buying a new-build home, take a look at our guide.
Edited: 24th August 2023