The Conveyancing Process – A Five Step Guide for Home Buyers
17th May 2022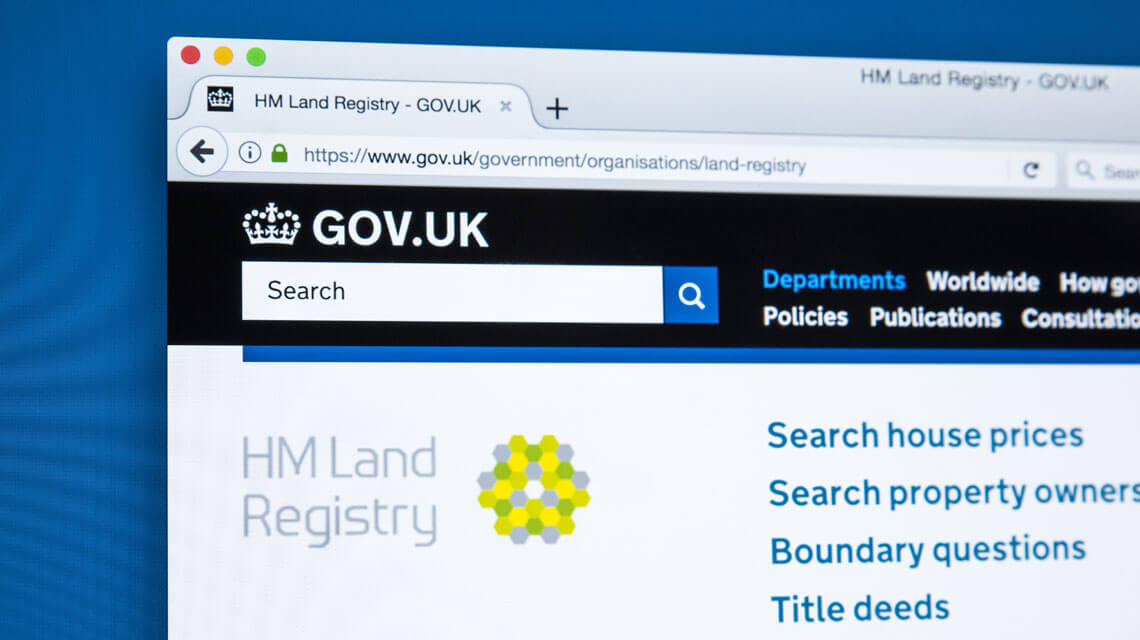 Conveyancing is the legal transfer of home ownership from a seller to their buyer, and is usually conducted by a solicitor or a conveyancer.
Buying a property can often be a very nerve-racking experience, especially when you don't know what to expect.
Follow our five step guide into the conveyancing process when buying a residential property.
1. Instructing a conveyancer
As soon as you have had an offer accepted on a property you will need to appoint a solicitor or conveyancer. For the purpose of this article we will refer to the instructed party as the conveyancer.
The estate agent / developer will request your conveyancer's details to pass on to the sellers' counterpart by issuing a Memorandum of Sale. The sellers' conveyancer will then prepare and issue a sales pack which will include title deeds, lease (if you are purchasing a leasehold property), 'property information form', 'fittings and contents form' and a draft contract.
Upon review of these documents your conveyancer may wish to raise any pre-contract enquiries.
2. Searches and enquiries
Your conveyancer will carry out a number of searches on the property such as local authority, water and drainage and environmental searches. These will alert you to any possible issues at the property that are not visible from an inspection. It is also advised that you obtain an independent internal and external survey of the property to establish any areas which may require attention when you move in. The surveyor may recommend a number of additional reports be carried out, for instance a damp or electrical report, depending on their assessment of the property.
3. Pre-exchange
Once your conveyancer has reviewed all search documents, raised any further queries with the sellers' conveyancer, and received confirmation of your mortgage offer, they will issue a Report on Title setting out all of the key information. It is important that you read the report carefully so you are aware of any factors which affect the property you are buying.
Providing you are happy to proceed with the purchase of the property, it is now time for you to sign your part of the contract, which the surveyors will have jointly agreed upon while the searches were underway.
4. Exchange
Once the contract has also been signed by the seller and a completion date has been agreed by both parties, the conveyancers will then arrange the Exchange of Contracts and the property transaction will become legally binding.
At the point of exchange, you will need to pay a deposit to the seller. The amount of the deposit can vary but it is typically 10% of the purchase price. The deposit will be deducted from the balance of the purchase price when paid at completion.
After exchange a Completion Statement will be generated by your conveyancer, detailing the final balance including any Stamp Duty and conveyancing fees owed.
For more information on Stamp Duty, including Galliard's Stamp Duty Holiday, you can read our handy guide here.
5. Completion
Completion day is the final part of the conveyancing process and is the day you will finally get the keys to your new home.
While completion can sometimes be on the same day as exchange, it is best practice to leave one -two weeks from exchange, especially if a mortgage is involved as your conveyancer will need to draw the mortgage funds from the lender.
By the day of completion you will have already transferred your completion monies to your conveyancer, who will then pay the balance of the sale price, less the deposit already paid, to the seller, and obtain the signed Transfer Deed.
Congratulations, you are now officially a homeowner! While you are busily making moving arrangements, your conveyancer will arrange for any Stamp Duty to be paid to HM Revenue & Customs and will also register you as the new owner of the property with HM Land Registry.
For more information on what happens during and after completion day, check out our Q&A with the Galliard Homes completion team.
Are you ready to start your property search? Browse our developments here where you can filter by price, location and amenities.
Edited: 20th May 2022