London's Super City Status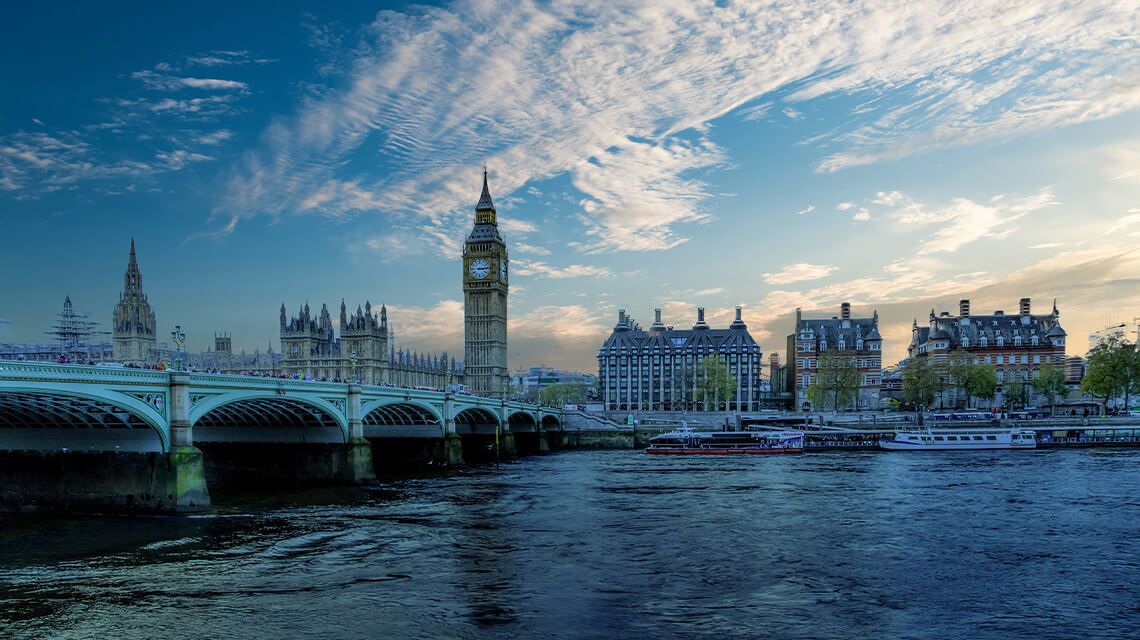 London is surpassing other Global Cities at a rate of knots and is now being considered as a Super City. The world is home to four major Super Cities: London, Paris, New York and Tokyo.
The reason that these are set apart from the rest is because they are leaps and bounds above other cities regarding investment and are responsible for an estimated 20% of the world's commercial real estate investment. It is anticipated that over the next five years the rising Super Cities are due to produce double digit rental growth. But, what constitutes a city as a Super City and how else has London gained this status?
What is a Super City?
According to China Economic Review: 'There are three identified themes that are driving the changing hierarchy: globalisation, urbanisation and digitisation - they are turning the geography of the world on its head.' If a city has successfully ticked these three boxes then they are eligible for gaining Super City status.
Urbanisation: This term refers to evolving markets that boast supremacy and size, allowing cities to declare themselves as an influential power on the global stage.
Globalisation: Various cities are reaping the benefits of the continuous increase of enhanced interconnectivity between other cities, including means of transport as well as virtual connections between people and businesses.
Digitisation: Technology is constantly changing before our eyes and as a result it is bringing the world closer together. Now, cities are able to build a powerful global profile allowing them to build relationships with other countries through mediums such as social media.
How Has London Gained its Super City Status?
London's success does not appear to be slowing down and never ceases to impress. London is an obvious leader in terms of investment as it boasts strong economic fundamentals and is reputable throughout the globe as one of the world's greatest technology hubs, not to mention that London is a focal point for transport. Forbes say: 'The city has upward of 3,000 tech start-ups as well as Google's largest office outside Silicon Valley.' These factors have resulted in the globalisation, urbanisation and modernisation of the city.
London's reputation and success can only go upwards as it is set be home to an influx of new and exciting creative businesses and the highly anticipated rail links of Crossrail. As a result of these monumental developments, London is predicted to accommodate further economic growth for an economy which is already notable. On the whole, cities tend to outstrip their national economy and London surpasses the rest of the United Kingdom by an impressive 72%.
According to Forbes: 'A preferred domicile for the global rich, London is not only the historic capital of the English language, which contributes to its status as a powerful media hub and a major advertising centre, but it's also the birthplace of the cultural, legal and business practices that define global capitalism.'
In terms of population, it is currently expected that the city's population will grow by an exceptional 37% by the end of 2050, resulting in the expectation of the residential population to become approximately 11.3 million people.
Property Available
Galliard Homes is catering for the high demand for property in the City of London and promise luxury developments that would make once in a life time investment opportunities.
If you are looking for a property in Shoreditch that is near the City, then the exclusive development The Stage is Galliard's exciting new development coming soon to Shoreditch, bringing an essence of sheer luxury to the City Fringe. This exciting project will offer a range of elite apartments with an impressive specification, as well as cultural and commercial space. For further information about property availability at The Stage, please click here to view the development on our dedicated microsite.
Edited: 7th December 2022