Office Space Becomes Domestic Dwellings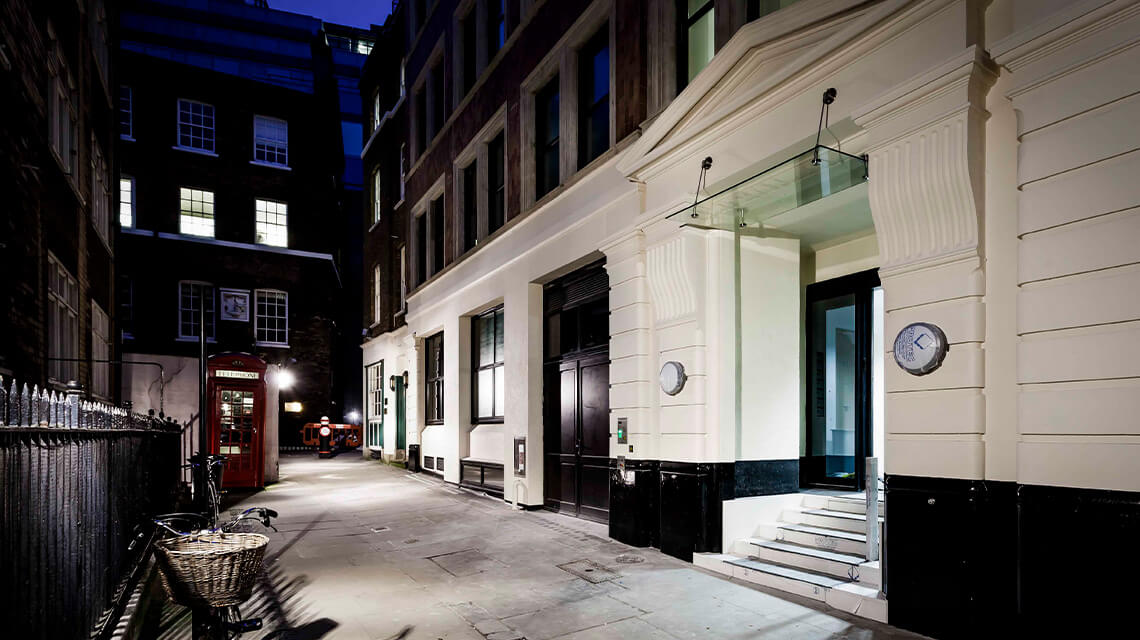 Galliard Homes has identified the fascinating fact that the global financial downturn back in 2009 (as well as advances in IT) has freed up valuable office space in the City of London, creating opportunities to convert former office sites into new homes.
Galliard Homes is currently undertaking three new developments in the City of London which were previously sites occupied by City of London law firms and offices. Annual Reports from the Law Society show that there are currently 778 law firms operating in and around the City of London, employing some 19,489 staff. Between 1979 and 2009, the number of City law firms rose dramatically, driven by the growth of the City of London and corporate finance, merger and acquisition and dispute resolution work. However since 2009, both the number of staff and turnover of some City firms have been affected by the global financial slowdown, with some firms shredding around 15% of staff and re-locating to smaller offices.
Relocation to Southwark and Canary Wharf
Other City law firms have relocated to Southwark and Canary Wharf to reduce overheads. In addition, advances in IT have substantially reduced "back office" requirements, enabling firms to operate from smaller premises with fewer non-fee-earning staff, since the need for hard filing, report space, administration and main-frame computer facilities is now considerably reduced. David Galman, Sales Director at Galliard Homes, comments: "Financial and IT changes have freed up superbly located sites and legal chambers in the City of London which adroit developers such as Galliard Homes are converted into new homes, leisure facilities and hotels in order to meet the demand for City living."
7 Ludgate Broadway - a Landmark Development
At 7 Ludgate Broadway, London EC4, Galliard Homes is converting an elegant landmark office building, formerly law chambers, into a new City development of nine homes, comprising 8 one and two bedroom apartments and a three-bedroom duplex penthouse. The homes are within 250 metres of St Paul's Cathedral and the apartments on the upper floors provide panoramic views of the Cathedral and the surrounding cityscape. The former law chambers at 7 Ludgate Broadway have an extremely interesting history; between 1278 and 1538, they were occupied by a Priory of Dominican Friars, monks from whose black 'cappas' the district of Blackfriars takes its name. A blue plaque on the current building records the site's history as a priory. Prices at 7 Ludgate Broadway start from £1+ million.
Red Lion Court - 12 Luxury Apartments
Located just off Fleet Street EC4, Red Lion Court provides 12 newly-built one, two and three-bedroom apartments and two magnificent penthouses, located behind a grand retained stone-and-brick façade on a site formerly housing a number of legal firms. Indeed, Red Lion Court is just 500 metres from the Royal Courts of Justice, the Temple and most of the Capital's most distinguished law chambers, and it is also in the heart of the City of London. The new apartments at Red Lion Court are designed for City living, with spacious living rooms, open-plan or enclosed kitchens, and master bedrooms with en-suite shower rooms. Features include oak veneer flooring, mood lighting, comfort cooling and fully integrated surround sound technology to principal rooms. Prices at Red Lion Court start from £775,000.
Rampart Street, Close to the City of London
On Rampart Street EC1, just five minutes from the heart of London's financial district, Galliard Homes has built a collection of new apartments and townhouses featuring a retained period façade and incorporating a new-build element, to form a development rich in character and style. Rampart Street provides two and three-bedroom apartments, two-bedroom duplexes and three-bedroom townhouses. All homes have a spacious reception room, fully fitted designer kitchen and master bedroom suite with fitted wardrobes and en-suite bathroom. The duplexes provide the layout benefits of a house, with living and entertaining space on the lower floor and bedroom suites above. The townhouses have a living/dining room, kitchen/breakfast room and a master bedroom suite occupying its own private floor. Prices at Rampart Street start from £349,995.
Ludgate Broadway, Red Lion Court and Rampart Street are now sold out. Call us on 020 7620 1500 to be the first to know about our next City of London apartments or click here to find out more about our latest development The Stage in Shoreditch.
Edited: 7th December 2022