Steps to Take Before Visiting a Marketing Suite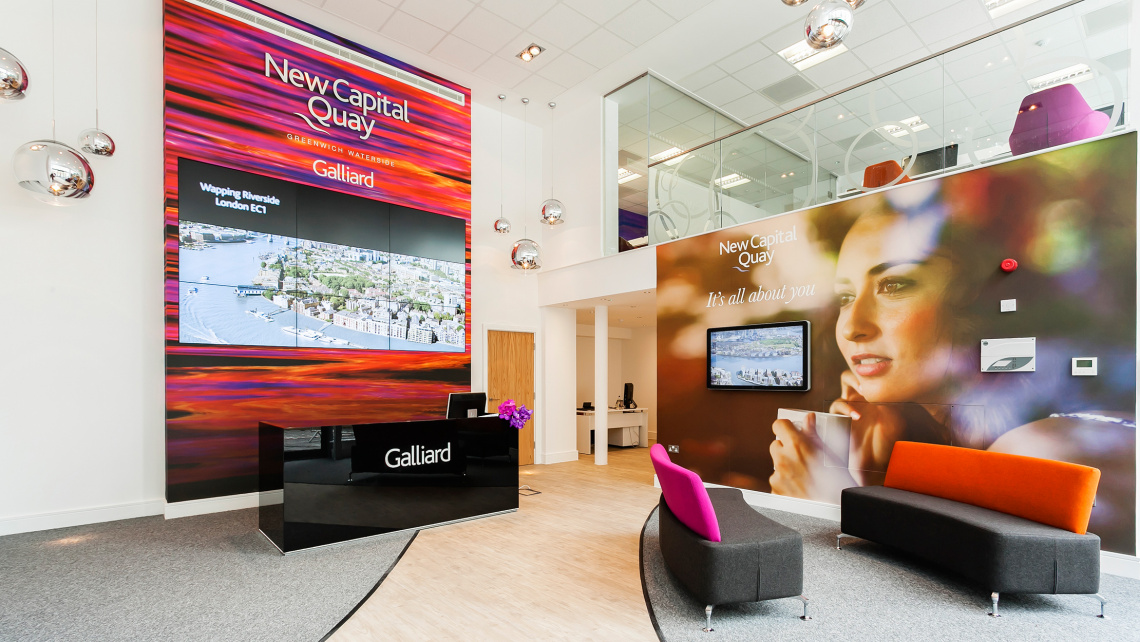 Whether you are a first-time buyer or an experienced homeowner, buying a new home can be both exciting and stressful, so preparation is essential in ensuring the process is as smooth and straightforward as possible.
Buying off-plan is becoming an increasingly popular method of purchasing a new home, allowing homeowners to pick the property that suits their lifestyle requirements - adding fixtures and requesting specifications to their taste - whilst also using the time it is being built to save and sell their property.
Galliard Homes has marketing suites across London, where interested buyers can learn more about the developments from our sales team, browse siteplan models and peruse the luxurious show apartments to get a real feel of what their new property will look like.
Before visiting a marketing suite, make sure to follow the simple steps below to help you prepare as you approach the next stage in buying your dream home.
Know Your Budget
The most vital part of the preliminary process of moving home is, without a doubt, knowing your budget and if you are looking for a mortgage, finding out how much you can borrow. Start by arranging an appointment with a mortgage specialist who can check your credit rating, give you realistic advice and hunt for the best deals out there for you.
Something also worth bearing in mind is making sure you have enough set aside for your deposit, legal fees, Stamp Duty Land Tax, any moving costs and furniture.
Take a look at our developments offering Help to Buy, as well as our current incentive deals for homeowners and investors, including the chance to receive a free furniture package or one year service charge break, in conjunction with a 3% discount.
Find out more about the Help to Buy: Equity Loan scheme on the government website.
Decide on an Area
When you know how much you can afford, or have received a 'mortgage in principle', the next stage is deciding on where you would like to live. Take into consideration proximity to local transport facilities, local amenities, and lifestyle facilities. For instance, if you are a pet owner you may want to live near to a park, or if you have children or are planning on having children, you will most likely want to live close to a school. Decide on what you prefer - a buzzing social scene with bars and restaurants on your doorstep, or a village-style experience further away from the hustle and bustle?
Deciding on an area also ties into budget requirements, so it is also important to consider what kind of home you are after and with how many bedrooms. For example, if you want to live close to the City for work, a one bedroom apartment may suit your needs and your budget, but areas further away may offer a two bedroom property for roughly the same price. Once you know your priorities and what would best suit you, this will make it a lot easier to narrow down the area and the development.
Browse the Developments
Our website allows you to filter your development search according to price and location, so whether you've decided on an area or are unsure of where to settle, you can browse the variety of developments on offer and find what you're looking for.
Flick through the online brochures and explore the area and the development, and view floorplans of the properties. Consider whether you would prefer a home with exterior space such as a balcony or terrace, which floor you would prefer (if it is within an apartment building) and the aspect you would like your property to face.
Prepare Your Questions
Once the paperwork is signed and the property is officially exchanged, the last thing you need is to realise you've missed something or forgotten to ask an important question about the property or the development. Our sales team will always be on hand to answer your questions - before, during and after you've bought your property - but before making that initial visit, make sure to have your list of questions ready so you leave feeling confident that you've made the perfect choice for you.
For more information about the properties on offer across London and beyond, visit the Galliard website or view our list of marketing suites where you can contact members of our sales team for a friendly chat about what you're looking for.
Edited: 15th November 2022