The Art Scene in Fitzrovia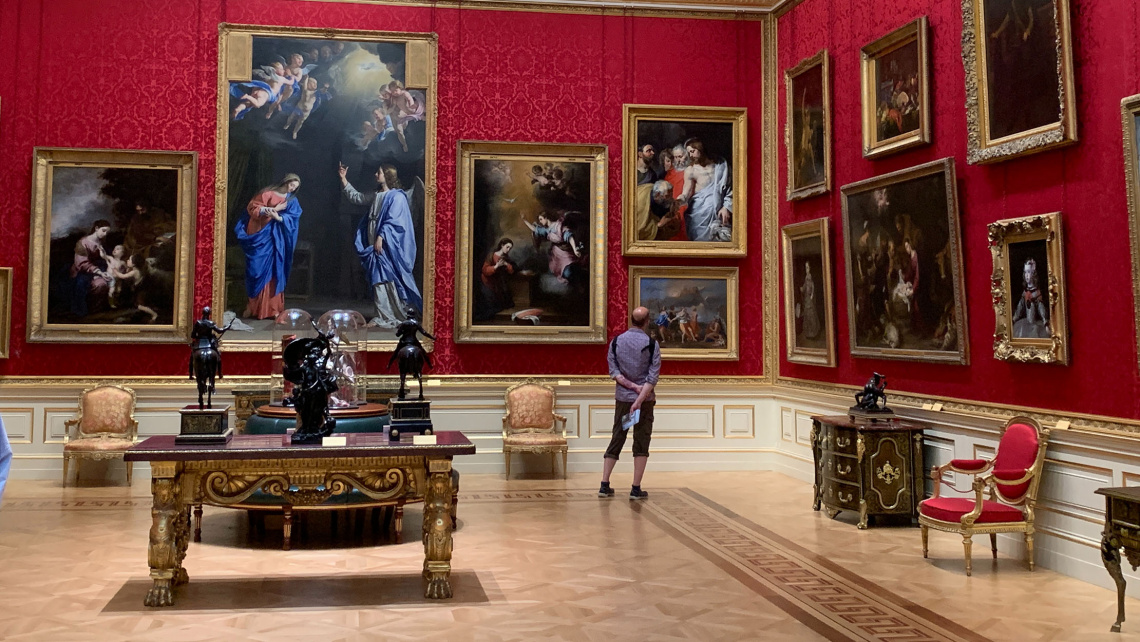 Only one location in London should spring to mind when deciding where to visit to get those artistic juices flowing.
Fitzrovia is commended for its creative galleries and talented community and is most certainly the artistic hub of the city. You will never be lost for things to admire in this charming district of London as exciting new museums and galleries are opening so frequently that it is hard to keep count. Gaze in awe at the selection of inspiring modern art or enjoy the wonders of 18th century France; the art scene in Fitzrovia will never fail to impress.
Rook and Raven
This quirky gallery is filled with a sensational array of alternative contemporary art by various talented artists. Visitors of Rook and Raven can expect exhibitions including those dedicated to sculptures, intricate embroidery and simple yet compelling paintings. To make the visit all the more pleasurable, the passion that the staff has for art will guarantee an unforgettable experience.
The Movie Poster Art Gallery
Calling all film buffs, The Movie Poster Art Gallery is undoubtedly the one for you as it displays a collection of film posters that you will be amazed by. From original film posters to iconic stills and everything you could imagine in between. A framing service is also offered so visitors can choose their favourite piece and proudly display it at home in a sparkling new frame.
Rebecca Hossack Art Gallery
This gallery is so great that it needed two locations, one being on Conway Street and the other on Charlotte Street. A marvel in contemporary Western art, over the years this gallery has been admired for its sheer originality and spirit and has proudly showcased work by the likes of Helen Flockhart. Rebecca Hossack Art Gallery has various accomplishments under its belt, including a recent collaboration with the British Museum and visitors frequently comment on the beauty and skill of each exhibition.
The Fitzrovia Gallery
This outstanding gallery is one to watch out for if you want to observe some seriously fine art. This gallery will stop at nothing to make sure that visitors have the best experience possible; by encouraging and supporting artists from all over the world, each exhibition has individuality and something a little special. If art lovers are looking for an art gallery in Fitzrovia, then look no further than The Fitzrovia Gallery.
Getty Images Gallery
Budding photographers, step right up because this gallery is full of some of the greatest photographic collections from around the globe. The aim of this gallery is to display collections that are second to none and it definitely succeeds as visitors can expect to see an array of inspiring prints, negatives and photographs from the 19th century to today. This gallery in Fitzrovia has really captured some exquisite moments and is the place to go to see some fine creativity.
The Wallace Collection
One of the most prized museums in the city, The Wallace Collection is one of the best locations in London to get a taste of culture. Located in a picturesque townhouse not far from Fitzrovia, there are breath-taking displays of 18th century French paintings, antique furniture and even armoury. Discover a little bit of French history that you never knew before; there are even classes available for those who want to quench their thirst for knowledge.
Are you interested in buying an apartment in Central London? For further information about property availability, please head over to our Property Search to view the latest Galliard Homes developments.
Edited: 15th November 2022