Living in Haywards Heath, West Sussex RH16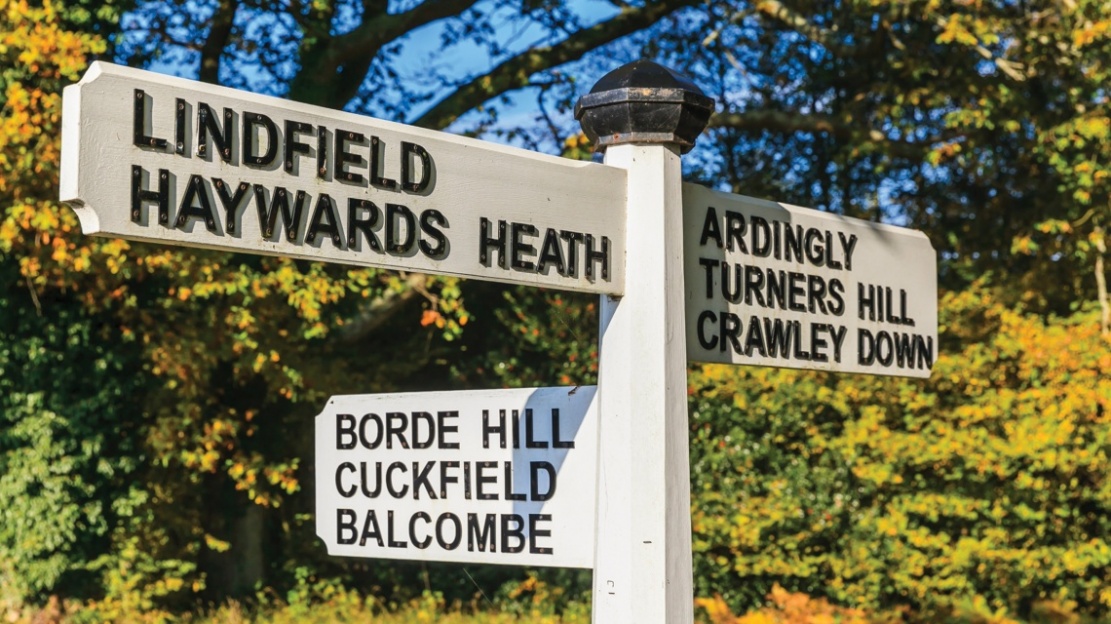 Residing in the district of West Sussex sits the pleasant town of Haywards Heath; boasting an inviting community atmosphere, a breathtaking landscape and exceptional transport options, this delightful town would be the epitome of perfection for those looking to live in a commuter town that is reaping the benefits of a regeneration master-plan.
The town of Haywards Heath is full of residents who commute to work into the city and frequently travel, as it is only 36 miles south of London and 15 miles south of Gatwick Airport. In addition, the beautiful landscape and charming village-like atmosphere have resulted in Homes and Property stating that Haywards Heath is 'made from family life.'
Property
This remarkable development resembles contemporary living with a luxurious flair, comprising a selection of one bedroom apartments that are complete to the finest standards that Galliard Homes has to offer. Attractive qualities that this development has to offer are of course the facilities in the vicinity of the area, including excellent travel connections and an array of locations ideal for leisure and entertainment.
The development itself exudes sophistication and class as each apartment showcases a classically modern design that caters to 21st century living. Residents are nothing but impressed by the contemporary interiors that this apartment has to offer, including oak one-strip flooring in the living/dining, kitchen and hall area and stylish oak veneer internal doors. The kitchen does not disappoint as it is fully-equipped with kitchen appliances and sleek glossy units, so occupants can be free to create an array of culinary delights. The added benefit of double glazing and video entryphone security gives residents an extra sense of comfort and relaxation.
The White House has now sold out, for more information on Galliard's property availability please click here.
History
Before it was brought under the authority of West Sussex in 1974 due to a change to the county boundary, Haywards Heath was actually part of East Sussex. The area is considered as quite a modern settlement within the country, particularly because the introduction of the London and Brighton railway was only in 1841.
Factors including the arrival of the London and Brighton railway in the past have resulted in a remarkable growth in the population; it has been estimated that the population rose from 200 in the mid-19th century to an impressive 22,800 in 2001. This growth in the population has continued to rise over the years, especially due to the construction of Bolnore Village in early 2000; situated in the south-west of Haywards Heath, the introduction of Haywards Heath provided the area with new homes, commercial units and the first parent-promoted primary school that the county had seen.
Today, there are plans for further development at Bolnore Village, which will be part of Haywards Heath Master Plan and will bring a new influx of homes to the area.
Food and Drink
Tucked away on the fringe of Haywards Heath in the delightful grounds of Borde Hill you will find Jeremy's Restaurant, a charming spot that is perfect for lunch with a view and a slice of the countryside. Jeremy's is an award-winning restaurant that serves up a delicious helping of creative and contemporary cuisine. If you cannot get enough of Jeremy's then fear not because there is a sister restaurant just next door called Café Elvria, just the place for a coffee break with a delectable piece of cake.
If Sunday lunch is what you most look forward to during the week, then it would be a mistake not to visit The Coach and Horses, especially because it has been claimed to serve 'the most delicious food in Sussex.' If the promise of positively scrumptious food does not tempt you enough, perhaps the fact that it was mentioned in Charles Dickens' Oliver Twist will do the trick.
Located on The Broadway near The Orchards shopping centre is Orange Square Bar, a cosy and contemporary place where one can enjoy the tasty all day menu and tempting wine list.
Entertainment and Culture
If its culture that you are after, then Haywards Heath will have something for you because it is home to a variety of striking gardens and historical country estates, as well as being only 12 miles from the popular seaside town of Brighton.
Wakehurst Place is a National Trust property located just beyond the neighbouring town of Ardingly; run by the Royal Botanic Gardens, Kew, visitors are able to enjoy a tour around the fascinating research centre, gardens and historical house.
For an extra slice of culture, Nymans Gardens and House is without doubt one of the top places to visit when in Haywards Heath. Having been a National Trust property since 1953, this location prides itself on its luscious gardens that are spectacular in every season, especially when in bloom. Take a tour of the gardens, learn about the family history of the property and admire the romantic scenery and ruins that this place has to offer, if you are looking for a family day out that has something for everyone then look no further.
Another one of Hayward Heath's greatest assets is of course the annual South of England Show; visitors travel from far and wide to take a peek at the very best of agriculture and farming that the region has to offer. In addition, there are also other highlights of the event which usually include comedy, music and street theatre.
Shopping
The Orchards shopping centre is a bustling area in the heart of the town, where you will find popular shops such as Next, Marks and Spencer and Accessorize, in addition there is an array of restaurants located a short five minutes away from the shopping centre on The Broadway.
The nearby village of Lindfield offers a quaint assortment of shops and boutiques where you can find some unique bits and pieces to decorate your home, fine women's clothing and a number of cafés and salons where you could treat yourself to your heart's content.
Green Space
If there is one thing that Haywards Heath offers at its best, green space is definitely it; Victoria Park can be found in the heart of the town and is only 10 minutes away from Haywards Heath railway station. The reason this park is so popular within the area, is because as well as comprising excellent facilities including tennis courts, a café and a skate park, one can also enjoy the impressive views towards the South Downs, what could be better than that on a crisp Sunday morning?
Beech Hurst Gardens is another reputable park within the area that has remarkably won The Green Flag Award for eight years in a row and it is not difficult to see why. Residents of the area can enjoy the picnic lawn and family restaurant where they can relax and enjoy the scenery, plus the miniature railway and children's playground are just perfect to keep the little ones entertained.
One of the greatest advantages about the location of the White House is the nearby views of The South Downs; hop in the car and in just 20 minutes, you will be blown away by the breathtaking sights and picturesque scenery that cover approximately 260 square miles.
Education
Oathall Community College
Local Authority
Getting There
By Rail
Haywards Heath mainline station is served by Southern and Thameslink services where passengers will be able to travel into London Victoria or London Bridge in just 40 minutes and to Gatwick Airport in a short 11 minutes.
By Road
Gatwick Airport is reachable from Haywards Heath in just 24 minutes via A23 and M23.
Edited: 20th April 2022