The Rise of Commuter Towns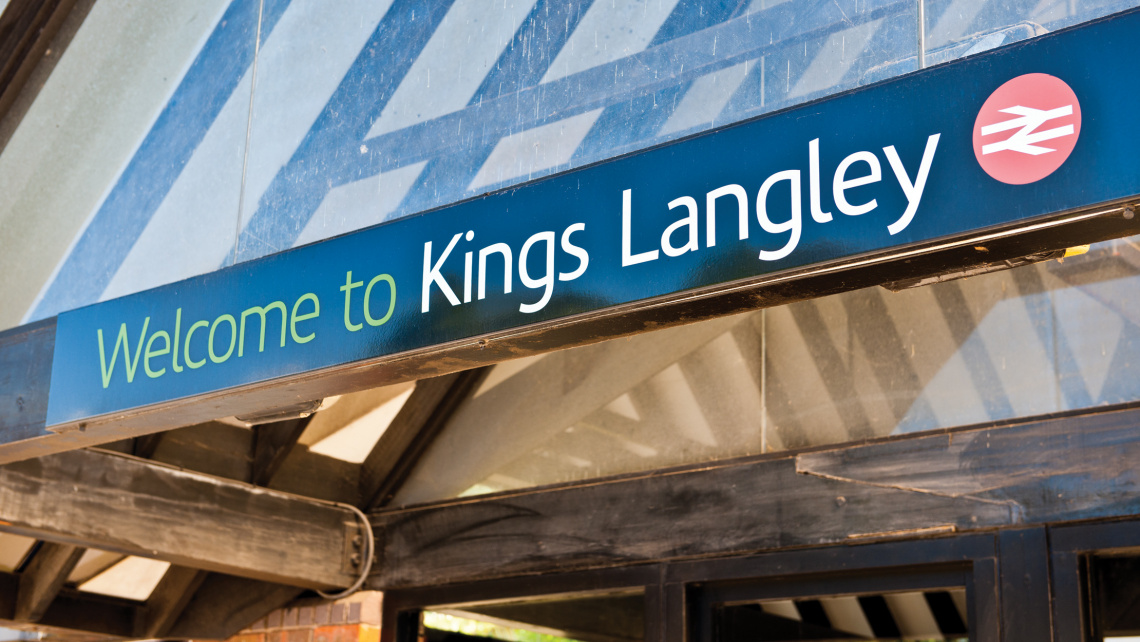 The spotlight on commuter hotspots is continually emerging and the popularity of living in some of London's commuter belts is rising at a fast pace as London's property prices carry on soaring.
For most people, moving just outside of London is the best option as you can get more bang for your buck. To purchase a property in the capital, Londoners have to fork out over at least 10 times the average London salary of £49,915. But, for just four times the average London income, you could buy a home and take care of travel expenses if you are willing to live outside of the city and commute for up to an hour into work.
The dreaded '£5k club' is something that an increasing amount of Londoners are experiencing as they are having to reluctantly pay £5,000, sometimes even more, for a train season ticket per year. However, by choosing to live in a more suburban area, people could reduce their travel costs by over half. Totally Money has stated, 'moving out of London is all about improving quality of life. If investing in the city is out of reach, it is possible to find great value and convenient times in the same place. Leave the rat race, save money and get that all-important foot on the property ladder.' With soaring travel and property prices in London, people are keen to make a serious lifestyle change in order to save, which is therefore putting a spotlight on a range of possible commuting towns that would be perfect for living and investing in.
After a recent study, Hamptons International has stated that in 2014, approximately 44,000 people moved out of the capital to various commuter locations outside of London, which was the highest quantity of people since 2007. This significant influx of people choosing to move out of the capital resulted in a property spend of an estimated £15 million in 2014 alone.
So, what exactly do people look for when it comes to living in a suburban area? The Telegraph says 'the commuter's Holy Grail is somewhere with a speedy train, affordable house prices and good schools.' Galliard Homes knows what people want in a home and has a range of up-and-coming developments in various prime commuter belts that tick each box when it comes to catering for what people want.
Haywards Heath
This charming location in West Sussex is a popular choice amongst commuters as trains from Haywards Heath's mainline station travel to two key London destinations, London Bridge and London Victoria, in just over 40 minutes.
In addition to a quick and stress-free commute to work, the average property price here is significantly lower than in London at around £301,097. If that does not sound tempting enough to get you to move out of the city, the average price of a season ticket into London is around £3,808, which is considerably less than what you would pay if living in the city.
As well as being conveniently close to London, another appealing feature of Haywards Heath is the fact that it is also not far from the popular seaside town of Brighton and Gatwick airport, which are also main destinations for employment opportunities within the surrounding area. Haywards Heath's appeal does not end there, as it is also close to the phenomenal scenery and striking landscape of The South Downs, one of England's most breathtaking National Parks. So, it would appear as though this West Sussex location has it all; excellent travel connections, affordable housing and a picturesque backdrop, not to mention it is also home to fantastic shopping and education facilities.
White House by Galliard Homes is an ideal investment opportunity for any professional looking to live in one of London's prime commuter belts as it is located just a five minute walk away from Haywards Heath railway station, so the journey into work need not be a stressful issue. Galliard Homes has also strategically positioned this luxurious range of apartments just 10-15 minutes away from the town centre, where an array of shops and restaurants can be found. Residents can have everything that they could possibly need under one roof in this exceptional development, including fully-integrated kitchen appliances, glossy built-in wardrobes and the comfort of video entryphone security, not to mention a spacious and stylish design.
White House has now successfully sold out. For further information about White House by Galliard Homes, please click here to view the development on our website.
Luton
Luton has slowly but surely introduced itself onto the property radar for commuters over the last few years for a variety of reasons. In fact, it has even been ranked in the top five of the country's most affordable commuter towns by Lloyds Bank, who has stated that 'priced-out Londoners should head to the Bedfordshire town to afford a home.'
After analysing over 5,000 customers who bought a property in 2014 and 2015 with Buy-to-Let, Barclays Mortgages found that suburban locations such as Luton are earning increasing popularity because landlords are starting to look for properties and value outside of London. It is not a surprise that landlords are turning to Luton for properties as it is only a 25 minute train journey into King's Cross St Pancras, which is absolutely ideal for commuters.
Even though people living in Luton and commuting into London may have to pay up to £3,499 for an annual season ticket, they can still reap the benefits of the average property price in Luton being around 52% lower than in Central London. For reasons such as this, CBRE named Luton as London's most reasonable commuter hotspot in 2015.
Carlton House will be home to a sleek assortment of studios and one bedroom apartments, all expertly designed and equipped to cater to a modern lifestyle. The apartments will also come with a complete furniture package, plus buyers can choose to have either their letting or management fees paid for a year or a one year service charge break, as part of Galliard's spectacular Summer Sales launch.
Carton House has now successfully sold out. For further information about Carlton House by Galliard Homes, please click here to view the development on our website.
Brentwood
This Essex suburb has countless features that make it one of the most desired up-and-coming commuter towns there is in the country. The price of property here could set you back, on average, approximately £331,621 which will soon increase because of the introduction of Crossrail in 2019, meaning investing in property here is an excellent opportunity not to be overlooked.
Brentwood is also an appealing option for commuters because it is surrounded by picturesque green land and park life which is a refreshing break away from the concrete jungle of London. In addition, this town is also home to a quaint high street full of a variety of shops and restaurants and some excellent schools too, what more could you need?
The introduction of Crossrail will be ideal for commuters because it will significantly slash journey times into the capital, making those dreaded commutes into work much more bearable. A trip into the West End will take as little as 44 minutes and Canary Wharf will be reachable in just 36 minutes.
Galliard Homes is excited to introduce Essex House to Brentwood, as it will be the epitome of perfection for commuters being just a four minute walk away from Brentwood station. Residents at Essex House will also be walking distance away from High Street amenities that will include an array of shops and restaurants, as well as a vivid and friendly atmosphere. As Brentwood is one of the most popular commuter towns, investing in Essex House will be an opportunity not to miss.
Essex House has now successfully sold out. For further information about Essex House by Galliard Homes, please click here to view the development on our website.
Chelmsford
Chelmsford is most certainly one to watch for commuters looking for an affordable hub within close reach of London, whilst also being an attractive destination for families looking to live and work in the area; being as it is home to two of the South East's finest grammar schools, and was awarded city status back in 2012 thanks to its vast economic success.
With a direct service to Liverpool Street in just 35 minutes, running every few minutes from Chelmsford's mainline station, commuters will have the capital at their fingertips, without the hefty price tag and the bonus of a more slow-paced, country-esque lifestyle. If that wasn't enough, Stansted Airport is approximately 20 minutes' drive away, whilst the A12, A130 and A414 are all within a short distance for access to the M25 and M11.
For homeowners and investors looking for long-term capital growth, the introduction of Crossrail is also set to benefit Chelmsford. Whilst the city does not sit directly on the line, Shenfield - Crossrail's eastern terminus - is around a 12 minute ride away, giving commuters added convenience whilst also avoiding the premiums associated with living along the line.
A property here costs on average £374,437 (Zoopla Zed-Index, average based across all property types) - a sizeable discount compared to the costs of living half an hour's train ride away.
Galliard Homes is proud to present Rosebery House to Chelmsford - a superb office conversion situated in a delightful city centre location, just 10 minutes' walk from the train station. The development will comprise a sensational assortment of one and two bedroom apartments, all of which will come fully-furnished at no extra cost.
For further information about Rosebery House, please click here to view the development on the Galliard Homes website.
Slough
Recently stated as the country's third most popular rental hotspot, Slough seems to be the place where many house-hunters and property investors are turning to. The demand to live in this location outside of London is continuing to climb, as commuters are looking for more affordable properties away from the capital that are close to excellent transport links into the city. Great First Western Rail services run from Slough railway station every half an hour and arrive into London Paddington in just 17 minutes, ideal for commuting professionals. Slough is also undergoing regeneration plans and preparing to introduce Crossrail, which will result in the area seeing soaring rental yields.
Galliard Homes is proud to present their latest development in Slough, Skyline. This development is just a short 11 minute walk away from Slough station, meaning it is a perfect property investment opportunity for those looking to move away from the craze of the capital and settle in a suburban area with convenient neighbourhood amenities and guaranteed capital growth. Skyline exhibits a choice selection of studio, one and two bedroom apartments - all of which include modern interiors and luxurious home comforts.
Skyline has now successfully sold out. For further information about Skyline, please click here to view the development on the Galliard Homes website.
Atria is another one of Galliard Homes' exceptional developments - set to launch on Saturday 19th November - that will be designed to fully cater to 21st century living. This office conversion will feature 120 modern studios, as well as spacious one, two and three bedroom apartments that will each be completed to the highest standard, showcasing fully-integrated kitchen appliances, video entryphone security and so much more. Located only a 10 minute drive away from Slough station, an apartment in this development will be perfect for commuters looking to escape London's escalating property prices.
Atria has now successfully sold out. For further information about Atria by Galliard Homes, please click here to view the development on our website.
Kings Langley
This location in Hertfordhire is one of the next up-and-coming locations that commuters are choosing to live. Journeys into London's Euston from Kings Langley's main railway station take just 23 minutes, which is one of this town's most appealing qualities. Property prices here are also another one of Kings Langley's alluring factors and one of the prime reasons that commuters are choosing to settle here instead of London. In addition to the exceptional transport connectivity, Kings Langley is also home to a rich history and a charming suburban atmosphere.
Pinnacle House is one of Galliard Homes' developments that has been exceptionally appointed with commuters in mind. This striking office conversion will be situated in an enviable location just a two minute walk away from Kings Langley station, making it perfect for professionals or families who want to be conveniently close to the city whilst living a peaceful village lifestyle. Residents will be subject to nothing but sophistication and modern class as each apartment will showcase sleek interiors and stylish home comforts.
For further information about Pinnacle House, please click here to view the development on the Galliard Homes website.
Rickmansworth
Galliard Homes is proud to introduce Langwood House to Rickmansworth, one of Hertforshire's most charming and in-demand towns. Showcasing an exquisite selection of both studio and one bedroom apartments complete to our refined standard. This development will be a perfect choice for first-time buyers and families as Rickmansworth station will be a short six minute walk away, allowing residents to reach prime London locations such as Marylebone within 30 minutes. In addition to unirvalled transport links, Langwood House will also be close to enivable rural and nautical charm, including Colne Valley Regional Park and The River Gade. Occupants will be guaranteed the best of both worlds and will be able to escape the stresses of the city while still being conveniently close by.
Langwood House has now successfully sold out. For further information about Langwood House by Galliard Homes, please click here to view the development on our website.
Edited: 15th November 2022