Buy-to-Let in Haywards Heath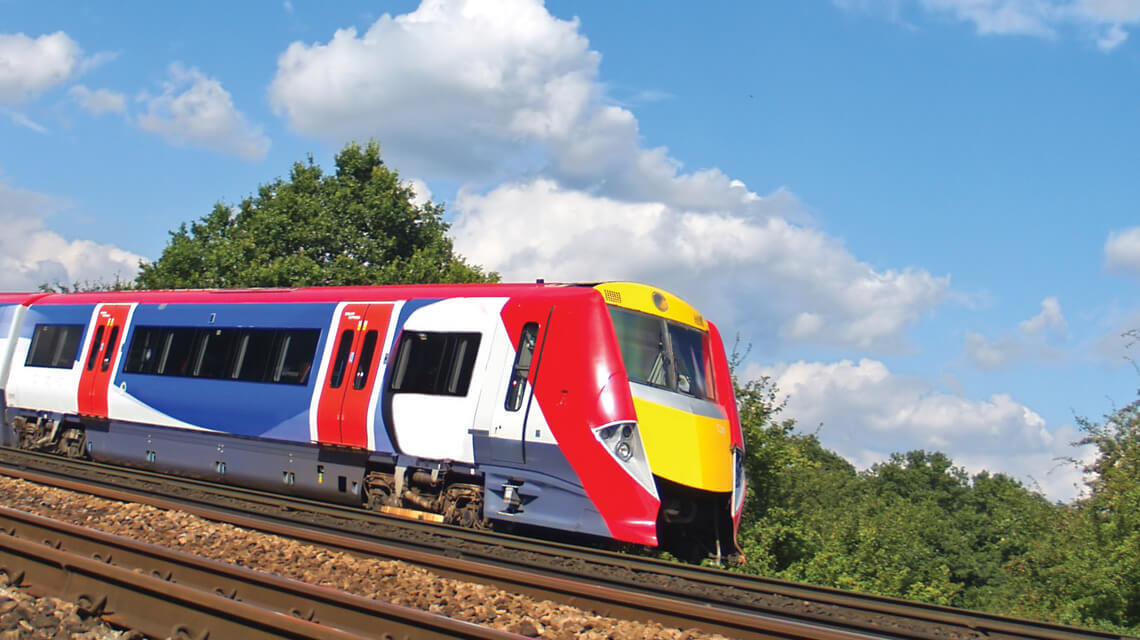 Situated just 45 minutes from London and 12 miles from the Brighton coast, Haywards Heath is credited as one of the 100 best family-friendly hotspots in the UK and one of the top 20 relocation towns for those looking for a change of scene from the hustle and bustle of the city.
With a population of circa 29,000 and rising, this West Sussex town is a firm favourite with both growing families and young professionals looking for affordability outside of the capital, without compromising on key area features such as transport facilities, local amenities, parks and schools.
Galliard's brand new White House - an off-plan development of one bedroom apartments - is a fantastic choice for Buy-to-Let investors looking for lucrative locations outside of London.
'Generation Rent'
According to research founded by PwC, almost a quarter of all UK households will be renting privately by 2025, with the majority of those renting being between the ages of 20 and 39. In conjunction with this, the total UK owner occupation rate is projected to fall from a peak of nearly 70% prior to 2008 to around 60% in 2025. With an increasing amount of people renting and a huge number of Londoners looking further afield for a more affordable residence, this is a crucial time in the property market for Buy-to-Let investors to take notice of.
The research also found that UK property growth is projected to increase approximately 5% per annum in the lead-up to 2020, meaning that those who invest £225,000 for a property now may experience capital appreciation of up to £45,000 - taking its new market value up to £270,000.
Above Average Rental Yields
London's average rental yield now sits between three and five per cent, depending on the area's proximity to the centre of the capital, however Haywards Heath averaged a 5.6% rental yield between 2014 and 2015, with expectations that this will increase in the coming years.
Galliard's selection of one bedroom apartments at the White House, starting from just £175,000, is expected to surpass this figure and reach yields of up to 6%. Without factoring in aspects that could lead to further growth such as regeneration, Haywards Heath surely seems to be a Buy-to-Let location on the rise.
What to Consider
One of the most significant factors when deciding where to Buy-to-Let is the area. The locations that tend to experience higher rental yields are those that have excellent connections and have potential (or fixed plans) for regeneration - whilst also appealing to prospective tenants as both a suitable and enjoyable place to live. Haywards Heath in West Sussex offers all of this in abundance.
To find out more about Buy-to-Let investments, please have a read of our dedicated guide.
Why Choose Haywards Heath?
Transport
Haywards Heath is served by the Southern and Thameslink services, as well as the Gatwick Express, via its mainline station, which offers journeys of approximately 45 minutes into London Victoria and London Bridge. Residents of the White House will be a mere five minute walk from the station, making this the ideal choice for commuters working in the city.
For international travel, Gatwick Airport is accessible by car or train within 20 minutes; perfect for avid travellers or those who frequently journey abroad for business.
Tenants: With the sea, a national park, an international airport and Central London all accessible within 45 minutes, tenants will surely appreciate Haywards Heath's convenient location.
Landlords: Accessibility will always be a prime concern for potential tenants, but an investment in a commuter-catchment such as this will definitely maintain interest and appeal.
A New Station Quarter
Worth £35m, Haywards Heath Station Quarter is the area's new regeneration scheme to refurbish and improve the station, and build a brand new Waitrose supermarket next door, which will sit just a five minutes' walk from Galliard's White House development on Burrell Road.
Tenants: Those looking to rent and gain good value for money will be in search of fantastic amenities in a central location. This will be the perfect addition to the area, adding to its aesthetics and expediency.
Landlords: Haywards Heath is considered one of the most affordable places to live in Mid Sussex, but regeneration could certainly change this, making now a great time to invest.
A Desirable Place to Live
As well as being a renowned commuter town, it is also credited for its vast green space and historic character. The chalky hills and rolling countryside of the South Downs, stretching from the Itchen Valley of Hampshire to Beachy Head in East Sussex, can be reached within 20 minutes from Haywards Heath. In addition to this, Haywards Heath also boasts a number of public gardens and parks, including Victoria Park and Beech Hurst Gardens.
Tenants: Residents looking for a tranquil home environment will fall in love with the quaint charm of Haywards Heath, boasting an enviable proximity to one of the UK's favourite holiday destinations - Brighton.
Landlords: Finding somewhere to invest that is both desirable and affordable can be tricky, but Haywards Heath is the hidden gem that people looking for homes outside of London will start looking to for its rustic character and countryside beauty.
For more information on what Haywards Heath has to offer, take a look at our dedicated guide.
Property
Designed to Galliard's exemplary specifications, these one bedroom designer apartments exude quality and style, suiting young professionals and city workers looking for a peaceful ambience to accompany their contemporary new home.
Occupiers can enjoy the convenience of fully-integrated appliances, the sleek appeal of recessed LED lowenergy downlighting and the exclusivity of video entryphone security. Additional benefits include Sky+ connectivity (subject to subscription), secure cycle storage and one inclusive parking space.
White House is now successfully sold out, to find out more about this development please visit our website.
Edited: 14th December 2022