Property Spotlight: The Prime Commuter Town of Haywards Heath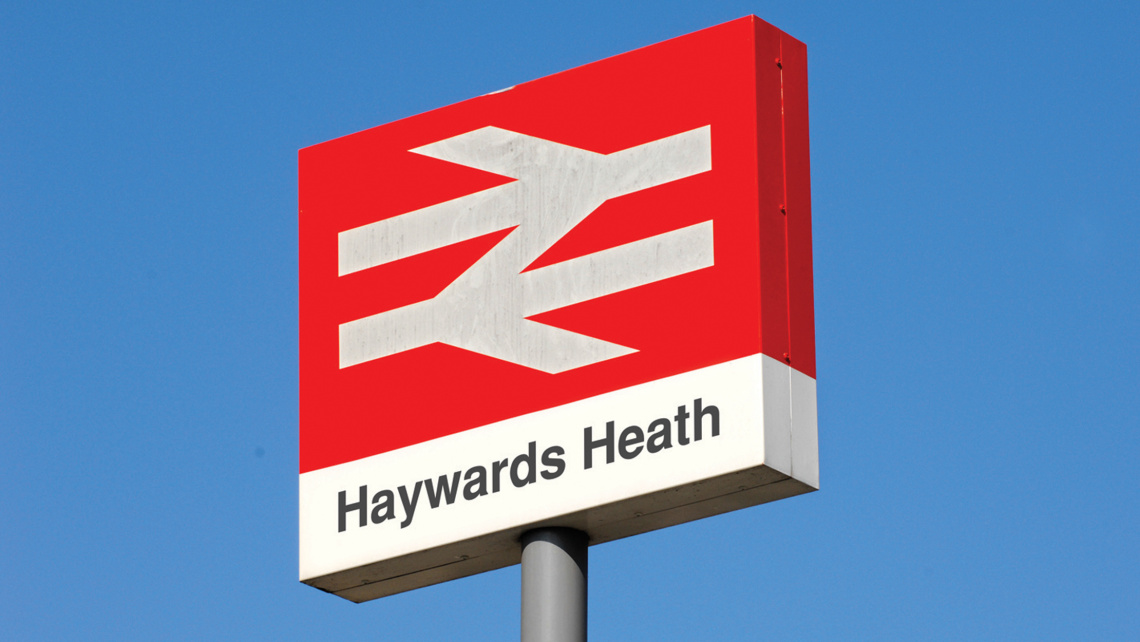 Labelled as a prime commuter county, Haywards Heath in West Sussex is the ideal location for commuters looking to escape for a taste of the country lifestyle, but still wanting to be close to bustling London.
Investing in property in Haywards Heath is a popular choice amongst commuters as its travel connections into London are one of its leading assets; Sussex Life magazine has even stated that 'Haywards Heath is a town defined by the railway. It didn't exist before it arrived and is now a busy commuter hub with plans to improve.' If you want a change of scenery away from concrete pavements and skyscrapers, and historic houses and bountiful greenery is what you are coveting then an investment in Haywards Heath is the place for you.
What Does Haywards Heath Have to Offer for Commuters?
Haywards Heath mainline station is served by Southern and Thameslink services that will guarantee commuters a smooth, easy and quick journey into London. With travel times into main stations, including London Victoria and London Bridge at just over 40 minutes, it is no wonder that The Telegraph has branded Haywards Heath as 'a prime commuter' town.
Other appealing aspects are the travel links towards Brighton (15 minutes) and Gatwick Airport (11 minutes), as these are also popular locations for employment which are continuing to grow; therefore this further boosts Haywards Heath's reputation as one of the leading commuter hubs in West Sussex. In addition, residents of Haywards Heath also have easy access to the M23 and M25 from the A23, which is only a couple of miles west of town.
So, whether you work in the capital or in the south-east region, your route to work will be one less thing to worry about once you become a resident of Haywards Heath.
The Regeneration of Haywards Heath station
Due for completion in the near future, the renovation of Haywards Heath railway station is going to be a great enhancement for the town and make it all that more alluring for London commuters who are house-hunting outside the city. The £35 million regeneration plan is going to provide an upgraded transport hub for passengers with a new multi-storey car park, a footbridge with direct access from the car park to all platforms, and even a Waitrose supermarket. The leader of Mid Sussex District Council, Gary Wall says: 'The regeneration of the station quarter will be a boost for Haywards Heath and this investment is a real vote of confidence for the town.'
Since 2007, property prices in Haywards Heath have increased by an impressive 15.6% and this figure is expected to increase because of improvements to the town centre and railway. In the eyes of a commuter, there is no better time to invest in a property in this charming countryside town.
Galliard Developments in Haywards Heath
Strategically located a convenient five minute walk away from Haywards Heath mainline station, the White House epitomises 21st century living and caters to every need. Galliard Homes has ensured that each apartment is complete to the finest quality so residents can relax and enjoy the charming community atmosphere that Haywards Heath has to offer.
Apartments showcase a slick and contemporary design that include stylish oak one-strip flooring which harmonise perfectly with the chic, white matt walls and oak veneer internal doors. Residents will be nothing but impressed by the kitchen as it includes fully-integrated appliances, polished unit doors and reconstituted stone worktops.
This development will be the perfect home for city commuters and also families as there is a selection of pleasant parks nearby, as well as the town centre that is only a 10-15 walk away and is full of shops and restaurants.
White House has now successfully sold out however for more information, then please click here to view the development on the Galliard Homes website.
Edited: 17th May 2022