We catch up with our in-house interior designer, Emily, who talks us through her career as an interior designer and shares some of her top tips for designing an apartment that feels like home.
Emily is one of our talented in-house interior designers. Her enthusiasm and flare for the art has meant that she has been solely responsible for countless apartment designs as well as other projects including furnishing sales suites and extravagant penthouses. But it's not just the finishing touches that Emily is responsible for on a day-to-day basis; her role entails everything from signing off joinery to liaising with architects on the layout of an apartment, no two days are the same.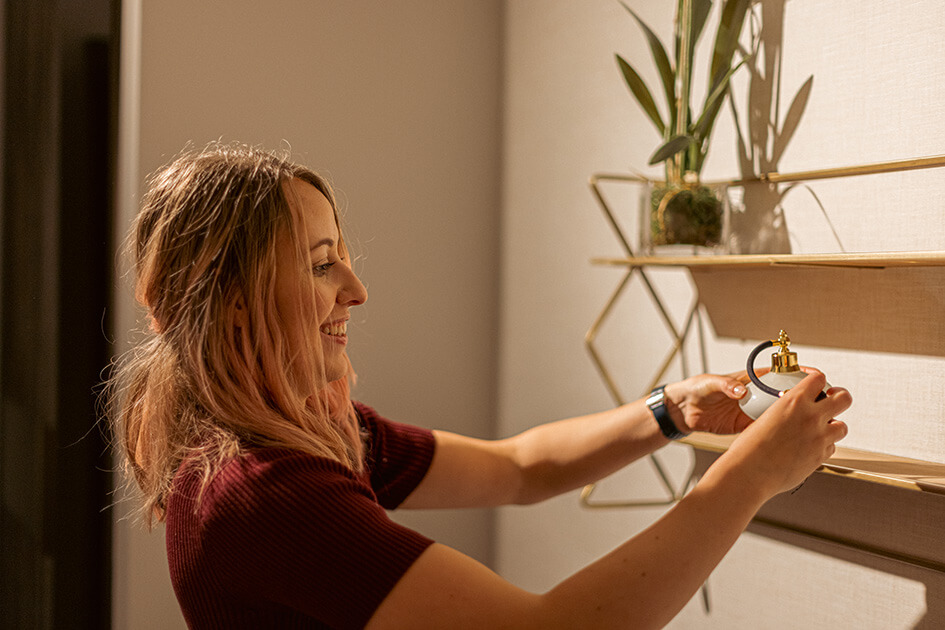 "I don't just dress the flats. Generally, I'm working on sites and then if we have a designer come in to do show flats, I work with them. I dress the flats for Galliard, and then we have one-off projects like sales offices which I'll design completely."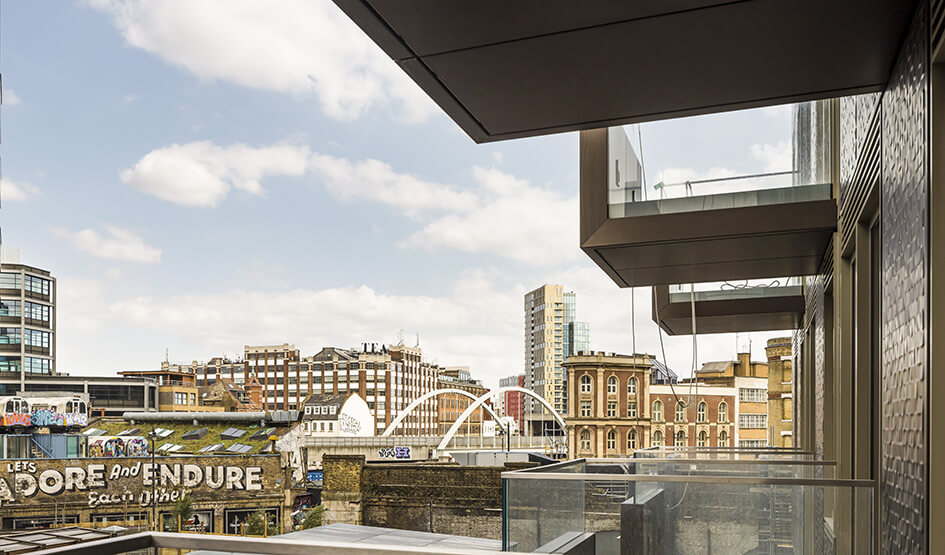 In this video Emily walks us around the show apartments at The Stage which are currently undergoing the finishing touches before they are open for public viewings. The industrial history of Shoreditch has been incorporated into each apartment with features such as exposed brick, black track lighting and crittal style sliding doors being present within the homes. To avoid the harshness of some of these features being too domineering within the space, Emily has carefully chosen accompanying interiors that contrast-yet-compliment the style of each apartment at The Stage.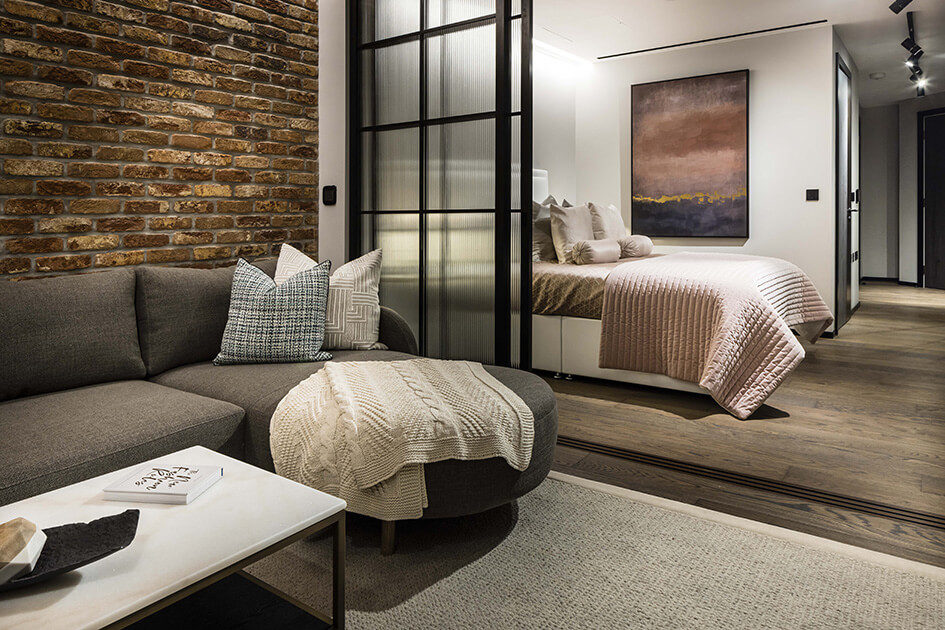 "You have to make sure everything flows as one piece, that is the main thing that you have to think about when you're decorating, it's about drawing your eye somewhere.
When you're decorating a flat you want the elements there to create discussion, something that actually makes you look back to a flat and remember it.
Whether you walk away from this place thinking I could live there or not, you're always going to remember it because there's something unique and quirky to it, and that's what I want to bring to flats."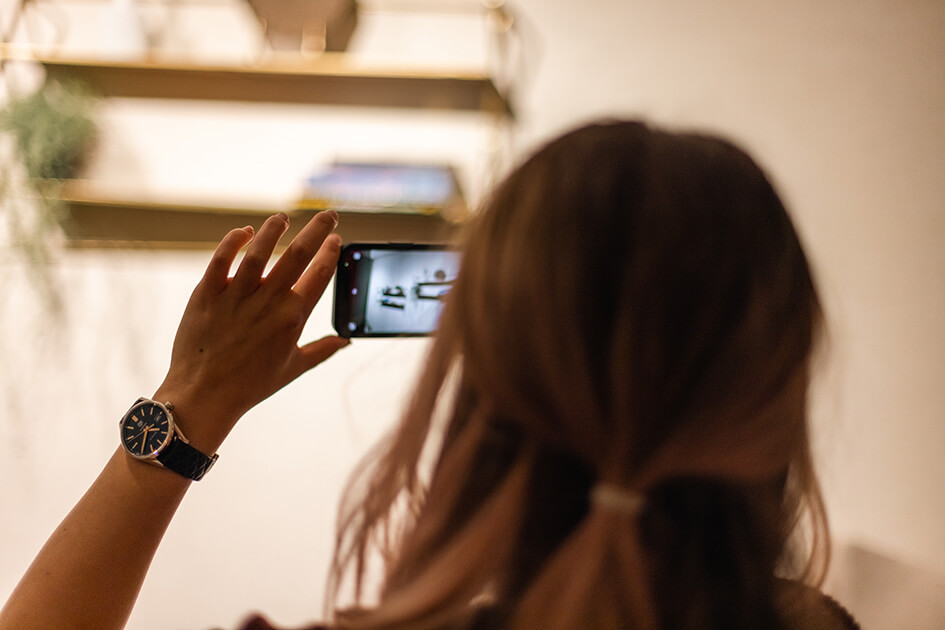 Whilst Emily is heavily involved in many of our on-going projects, she relies heavily on the team at New Concept Furnishings (NCF) to make her vision a reality. Having worked alongside the team at NCF for many years, Emily puts her trust in their expert team to ensure that each apartment is furnished to the highest possible standard.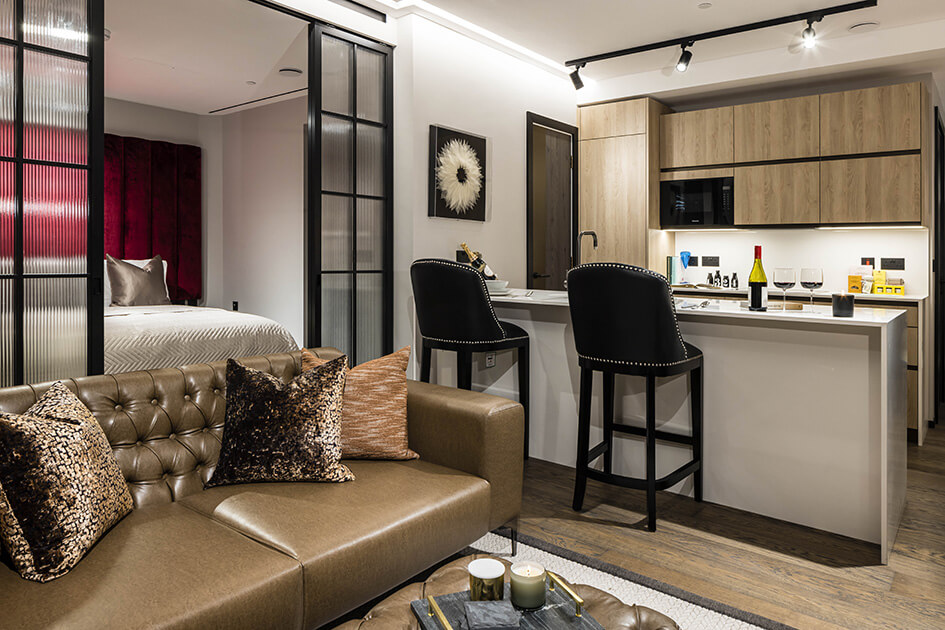 "It doesn't just take a day, it's months of work. So, I'll start off by looking at the flats. We'll come in and look at them being built, look at the current design […] and then I put concepts together, like a mood board for each room and I present that to the sales team just to check this is your market, this is what you're looking for, this is how I'm going to design it.
I take that concept to another team that make all my furnishings, New Concept Furnishings, and I sit down with them, and I pick all the fabrics and all the finishes that go into it. The minute you add furniture it lifts the flat, it makes you envisage how you are going to live. You think about the people that are going to live here, you have to think about who is going to purchase it."
Once everything has been agreed and signed-off, Emily can look forward to the final (and best) part: dressing the apartment. From stuffing cushions to tweaking the bed spread, Emily's eye for perfection ensures that her job isn't complete until every single aspect of the home is flawless.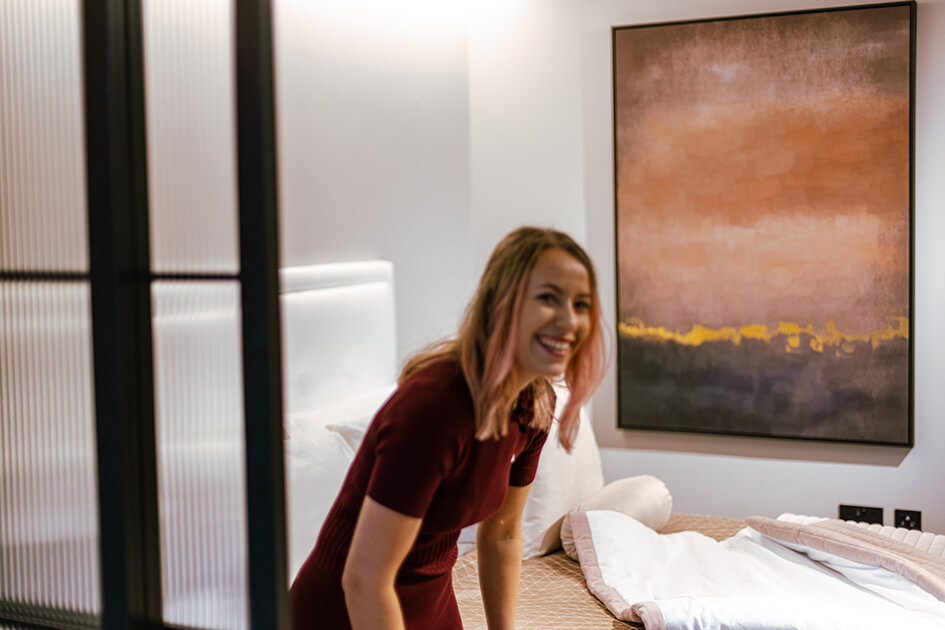 Interior designing any property certainly doesn't happen overnight, there is a vast thought process behind the concept of the homes that Emily designs.
"Every project is different because every development is different, also your market is different, so you dress it to the market. As long as you have those connections and you also talk to the sales people, the sales people know exactly who is going to buy here. Who is the purchaser? Will this appeal to them? What's your main target audience?"
Once the soft furnishings are in, the final touches – which include dressing shelves and work surfaces – can commence. And there is a real method behind this part. It's important that ornaments on shelves are at the correct height, artwork is tactically positioned for maximum impact and the home is made to feel welcoming and lived in.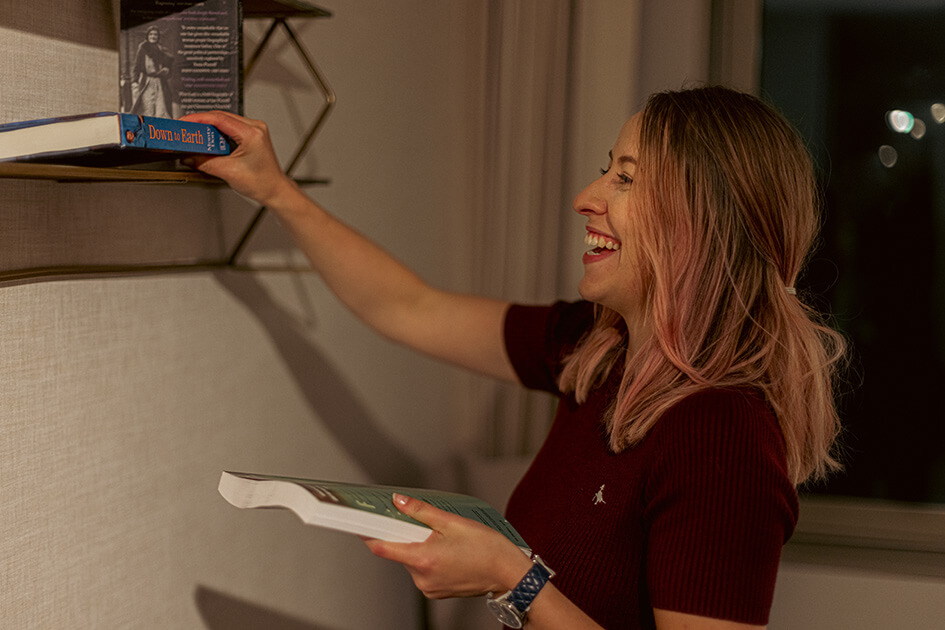 "Books. I put one open because I think that makes it feel more lived-in if you have got a page open in a cookbook, you can imagine yourself coming in and cooking this. It adds to the appeal of when you walk in, and you want it to feel like a home."
Interested in seeing The Stage show apartments in all their glory? Book a viewing and see for yourself how this luxury development in Shoreditch would make the perfect new home for you. Alternatively, contact our sales team on 020 3409 2270.
Edited: 24th August 2023