7 Ways to Make Your Home Cosy this Winter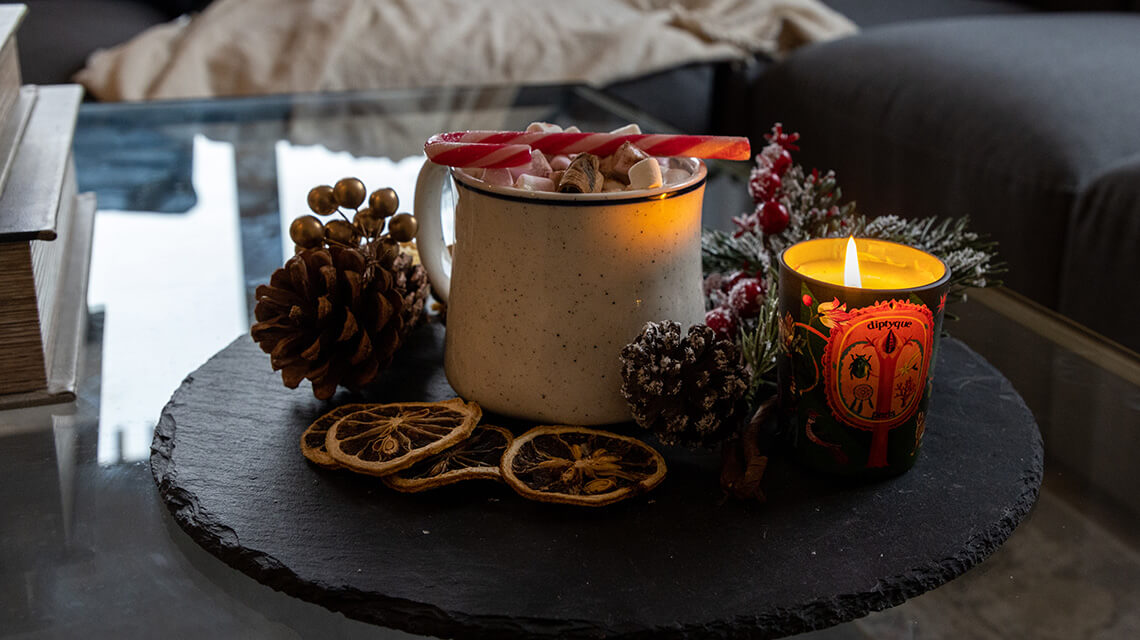 The colder weather is well and truly here to stay. But, before we snuggle down and begin hibernating, it's time to start thinking about ways to make our homes that little more cosy and inviting during the colder months.
How Can I Make my Home Feel Cosy?
Spruce Up Your Interiors
Before you go cranking the heating up this winter, consider changes you can make to your interiors to add warmth. Introduce soft rugs or runners to your principal areas – particularly if your floor is wooden – so that you can enjoy a cosy underfoot feel throughout the colder months. Adding throw cushions or chunky knitted blankets to your sofa will not only make your home appear to have a cosier feel but these soft textiles are then easily grabbable for when you need them! You could also introduce some cosy winter bedding to snuggle up in or even treat yourself to an electric blanket or heated throw for that extra layer or warmth.
You could also add some cosy vibes to your home through some colourful tablescaping for your dining table.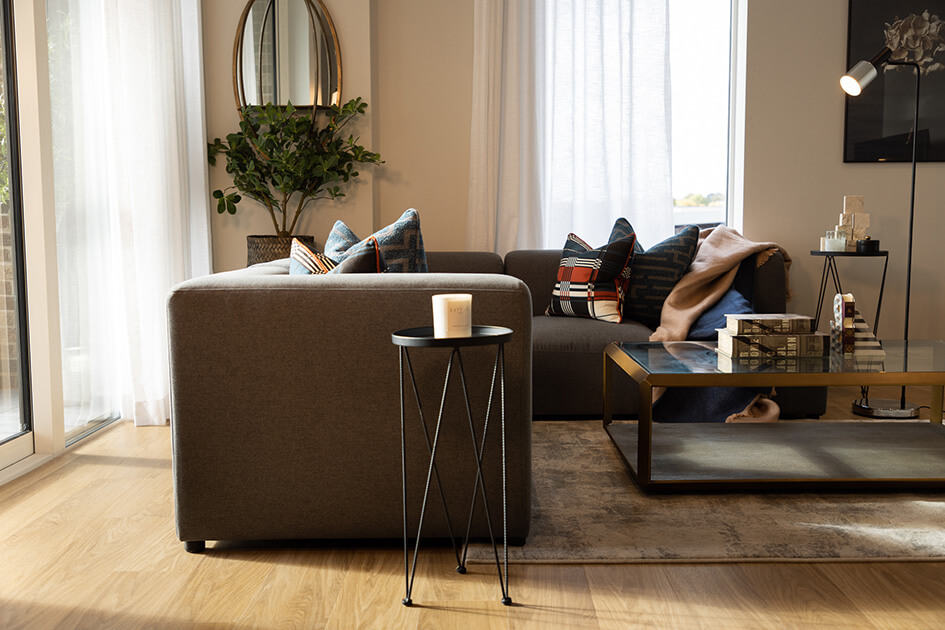 Lagom
You might have heard of the Swedish lifestyle term 'Hygge' in recent years; a word that describes a feeling or a moment associated with cosy contentment of the things surrounding you. But 2021 has bought a new Scandinavian lifestyle term to the table: Lagom. 'Lagom' translates to "not too little, not too much – just right" and it's a term that has firmly cemented itself in interior and lifestyle trends for this winter. Finding the right balance and living a slower-paced life is key to Lagom so introduce more things that bring you happiness and eliminate those that don't.
Ready, Set, Glow
As the nights draw in and the mornings get darker, our moods can often be impacted by the lack of daylight. Make lighting a feature in your home by adding lamps or fairy lights; it can really add a warm glow to even the darkest of rooms making them much more inviting and relaxing. In turn, this type of low lighting as opposed to harsh, bright lighting creates a great vibe when entertaining guests throughout the holiday period.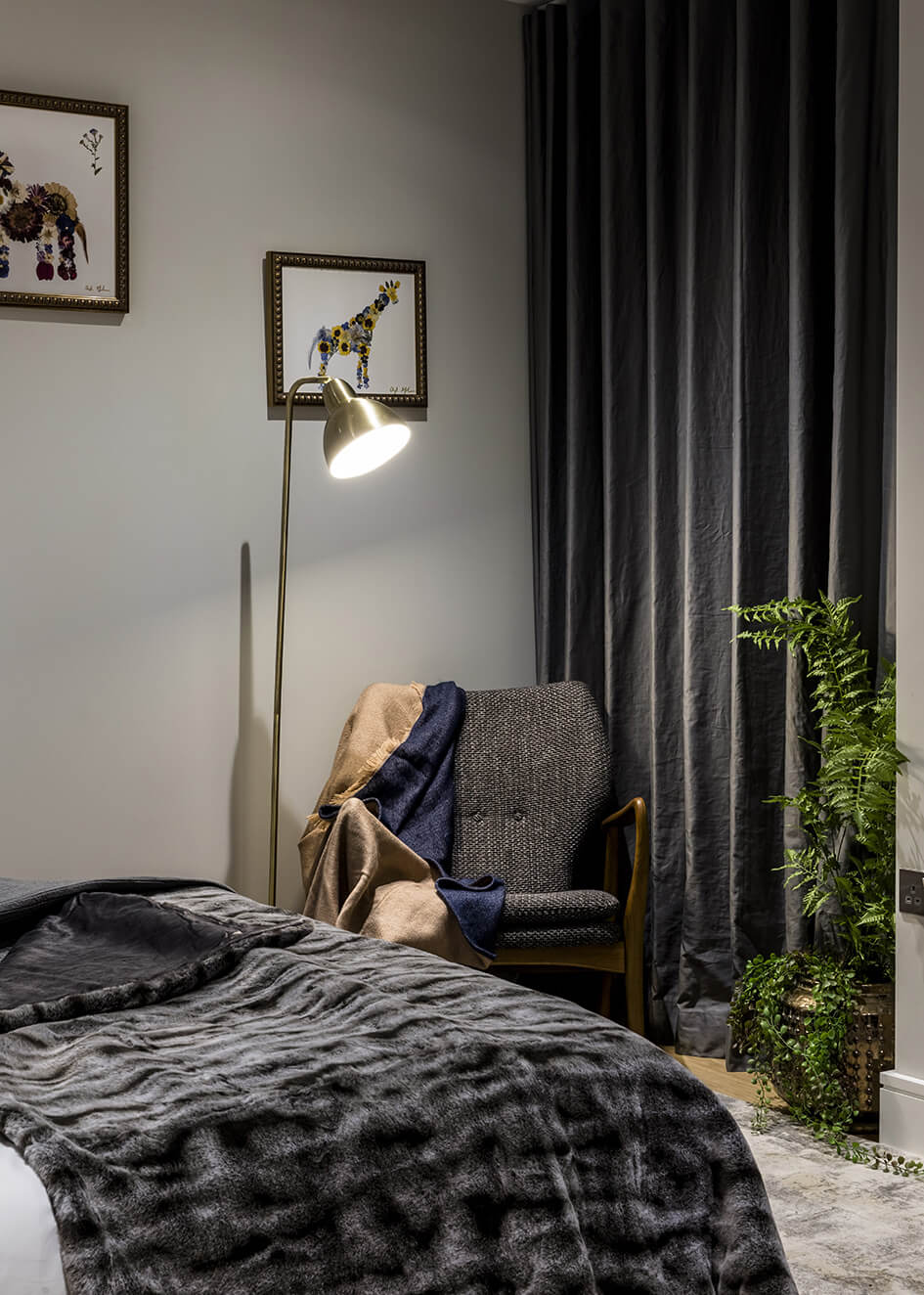 Wall to Wall
If you've got bare walls, then adding some wall art or frames can instantly bring warmth into the room and make your home feel more 'lived in'. Walls without personality can give off a cold and austere feeling which, in winter, will only add to the already chillier temperature! Wall décor can be fairly inexpensive with many high-street stores such as Next or online retailers such as Desenio having an impressive selection on offer for all colour schemes at reasonable prices.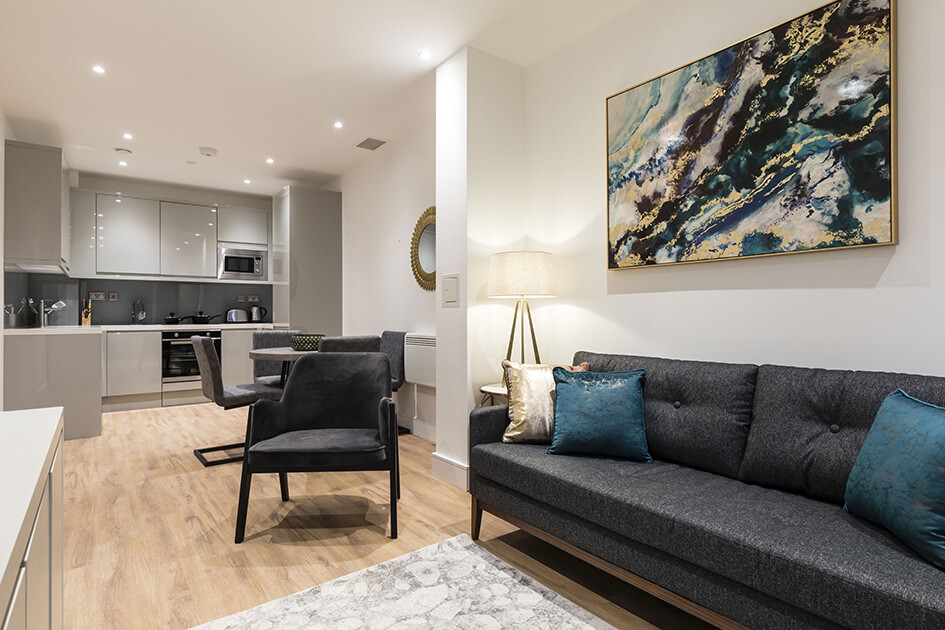 Awaken your Senses
There is something about the smell of Christmas that just feels warm and cosy. Cinnamon, nutmeg, and spiced apple all spring to mind when we think of the festive season but the simple smell of an open fire or an authentic Christmas tree can also offer a real sense of nostalgia. Lighting a scented candle or purchasing an electronic diffuser with seasonally fragranced oils will help you ramp up the cosy atmosphere in your home. For a more cost-effective option, a simple solution would be to purchase a refillable plug-in so that you can switch up your scent year-round and let it do its thing with minimal need for human input!
Sound also plays an important part in creating an atmosphere at home. Whether that is listening to your favourite Spotify playlist over dinner on a Friday evening or motivational music to get you inspired to de-clutter your home, music plays a crucial part in our lives and the ambience in our homes.
Follow us on Spotify for playlists for every mood.
Christmas Crafting
There are plenty of inexpensive ways to introduce some wholesome winter warmth into your home, especially if you've got children. Whilst it can be difficult to find indoor activities to do when the weather is cold and rainy, simple winter crafts such as making mini Christmas trees out of pinecones or creating a fabulous wreath for your front door can really add a touch of character to your home, not to mention the lovely sentiment that comes with it.
Luxe Loungewear
Although it's not technically making your home feel more cosy this winter, you can't go wrong with some good-quality loungewear. Keep your toes nice and toasty with some fluffy indoor footwear or if you really want to push the boat out, investing in some chic cashmere loungewear is not only timeless but super stylish too. No one will judge you for taking the dog for a walk in your luxe loungewear.
What are your favourite ways to make your space feel cosy and warm? Let us know by tagging @GalliardHomes and #MyGalliardHome in your cosy photos on social media.
Edited: 21st October 2022