Best Spots for Art in London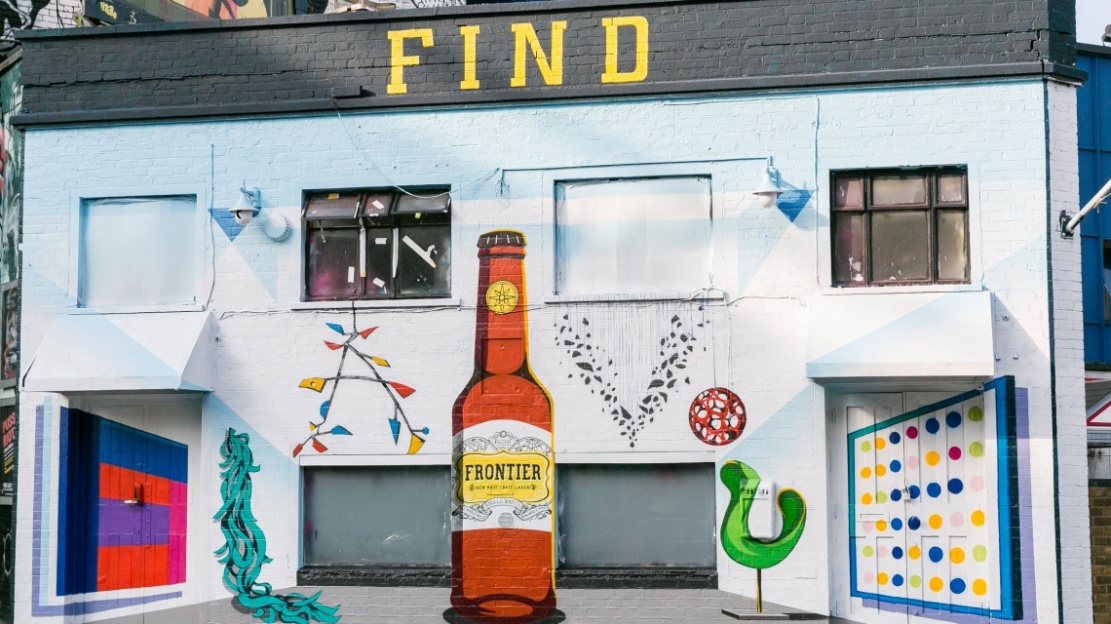 London is an art lover's haven, with museums, galleries and exhibitions galore on offer throughout the city.
Whether you are an experienced connoisseur or an ambitious amateur, there is always something to feast your eyes on in the big city.
Street Art
Street art is no longer seen as a sign of vandalism, but an act of talent and unique culture. Throughout the entire city, there are various creative nooks that are home to the most elaborate and awe-inspiring works of street art so wherever you are, you will not be far away from some of the most inspiring talent that the city has to offer.
East London is a favourite amongst Londoners and is on the top of the list for most tourists. There is no question that Shoreditch street art is the crème de la crème, some even go as far to say that this hipster East London location is the 'Mecca' of all London street art. If you are looking to let your cultural juices flow then book yourself in for a Shoreditch Street Art Tour where you will see the best graffiti, paintings and abstract creations that East London has to offer and learn about the history and motives of famous artists like Banksy and Stik.
On the north end of London, Camden is another place that offers distinctive street art that contributes to the area's eclectic and urban vibe. Tours covering the alleys and pathways of Camden are a popular choice for art lovers and culture hunters internationally. With Camden market being the fourth most popular tourist attraction in the city, people never fail to stop and look at the urban artwork surrounding the area. Some of the most famous pieces include portraits of icons including John Lennon, and the vibrant flamingos and crocodiles' piece on Hartland Road.
Considered as the cultural hub of London, the South Bank offers art and culture by the bucket load! The street art on the South Bank is combined with exciting skate parks and unrivalled riverside views, giving onlookers a unique taste of London's legendary art scene.
Art Galleries
Whether you like to spend your weekends strolling aimlessly and admiring some of the world's most loved pieces of art, or want to unleash the inner artiste in you, the art galleries in London are some of the best around. What's more, the majority of galleries in London are free! Who says a cultural day in London needs to break the bank?
Not far from Charing Cross station sits the National Portrait Gallery, exhibiting an exceptional range of portraits of some of the most iconic names in British history. Boasting a mammoth 195,000 portraits, there will always be something new to see every time you pay a visit!
For all of those enthusiasts of contemporary art, head to the West End's cultural hub of Fitzrovia to the Saatchi Gallery and prepare to indulge your eyes on some truly inspirational works of art. From minimalist artwork to fashion illustration workshops, it is no surprise that this gallery sees a colossal 1.5 million visitors a year. So make sure that you don't miss out on the fuss because you are not going to want to miss the sensational oeuvres the Saatchi Gallery has to offer.
To experience some of the most timeless artistic masterpieces, The Wallace Collection will never fail to impress. Crammed with what can only be explained as the finest works of art in Europe, The Wallace Collection is top of the list for tourists and locals alike, especially due to its opulent armoury and weapon exhibition.
Unique Art
Amongst some of London's most classic pieces of art, there are also a number of gems tucked away throughout the city that boast weird and wonderful creations, showing art in a way you may never have imagined.
North London is famed for its creative scene and Large Glass in Barnsbury is one of the most interesting artistic venues in town; boasting an array of exciting displays which showcase contemporary art at its finest, including an exhibition all about the humble chair and a presentation about the pairing of wine and poetry. If you are looking to visit an art exhibition with a twist, Large Glass will most certainly not let you down.
For something a little bit more eerie, Crypt Gallery is the place to head to. This exciting space underneath St Pancras church which was once used for coffin burials is now an atmospheric gallery showcasing exceptional pieces of contemporary art and photography, and is even a popular venue for book launches and other artistic events.
Heading down south in Deptford, The Old Police Station is a popular, cherished spot amongst art lovers across the city as it allows artists to create and present their work in the atmospheric backdrop of old police holding cells. From inventive pop-ups to intimate gigs, The Old Police Station offers something for everyone's creative needs.
Edited: 17th May 2023