London's Bike-Friendly Revamp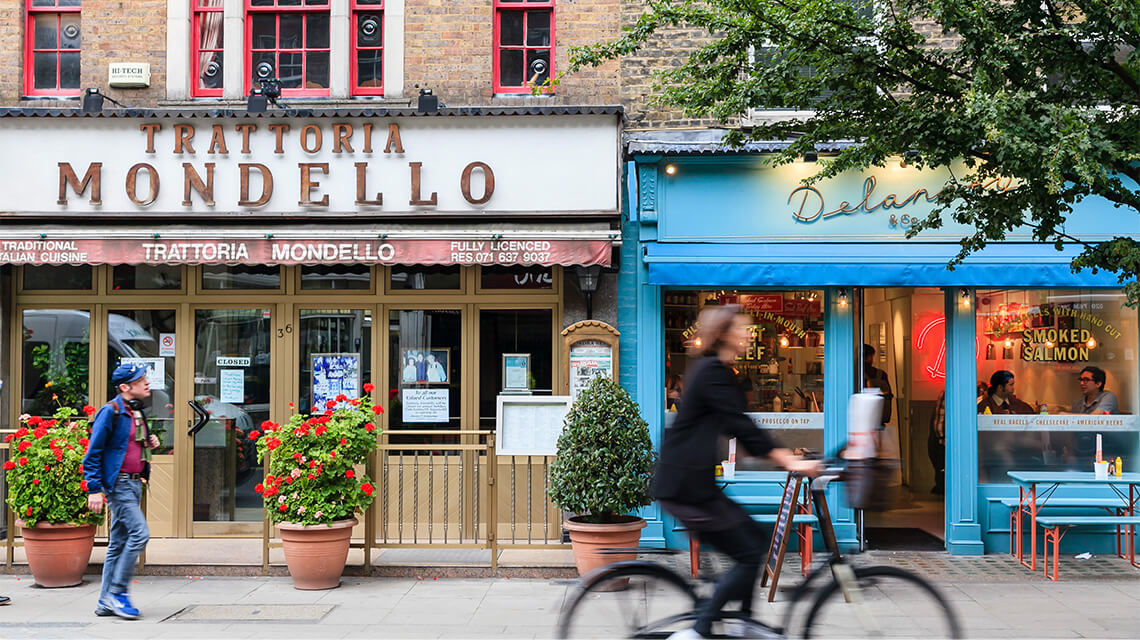 London's transport infrastructure is perpetually evolving with innovative plans constantly underway to adapt to the population's changing needs and habits, and cycling is certainly making its way up the priority list. After the Tube, cycling is now the second most popular form of transport in the capital with around 155,000 travelling to work via bike, up from 77,000 in 2001.
Londoners make up around 20% of the UK's cycling commuters, putting the capital well ahead of the rest of the country, and it's expected that the number of bikes we see on London's roads will soon outnumber the amount of cars. Back in 2000, TfL records that the number of motorists to cyclists was 11 to 1, but in little more than a decade this ratio went down to just 1.7 to 1.
What Makes Cycling So Popular?
Surprisingly, only 3% are found to drive a car or van in Central London every day and a whopping 71% say they never drive. In Zone 1, 32% of all vehicles on the roads are found to be bicycles, climbing up to 70% on some roads, according to an analysis of rush hour statistics found by Human Streets, the London Cycling Campaign. This surge in popularity is due to a combination of reasons, namely that it's free travel, improves health, and eases congestion and pollution to the environment. Back in 2010, the launch of TfL's Barclays Cycle Hire (now Santander Cycle Hire), which later became known colloquially as 'Boris Bikes', was said to be a major turning point for cycling in the capital, offering Londoners and tourists an alternative to travelling across the capital.
Bike-Friendly Blueprints
Now, bike hire, storage facilities and cycle cafés are seen across the capital and a number of regeneration projects are underway to create a safer environment for both pedestrians and cyclists. Take the new 'superhighways' set to run north-south and east-west of Central London, creating two-way cycle tracks - segregated from general motor traffic - as well as new junctions and improved crossings. One of the most notable projects as part of TfL's Road Modernisation Plan to improve London's roads by 2021 is the regeneration of Old Street Roundabout. Currently, cyclists make up around a third of the vehicles at the roundabout during the morning peak, and with many arguing that its current layout does not cater to cyclists' safety, the new £25m scheme is set to create new cycle lanes with segregation where possible and separate signals.
TfL has already started implementing its new 'Quietways' system, which will connect suburbs around London with the centre via a number of radial and orbital, car-free cycle routes. The first seven Quietways are expected to span across 15 London boroughs, and are hoped to be completed by the end of 2017, with a second phase commencing in 2018 to expand the network across the remaining boroughs. No doubt areas along these new routes will become increasingly desirable as London's cycling population continues to grow, and as the Mayor of London's priority to create a greener capital moves forward.
Cycle-Centred Housing
Catering for the city cyclist is now also spreading to London's housing developments. The vast majority of new properties cropping up across the capital now house expansive bike storage facilities. Each development by Galliard Homes comes complete with communal cycle storage for residents' peace of mind.
Our Shoreditch development, The Stage, is also within close reach of London's most renowned cycle cafes. Down Pitfield Street you've got the CycleLab and JuiceBar where you can grab a crepe whilst you wait for your bike to be repaired, or on Old Street there's Look Mum No Hands! - known for its cycling clothing and memorabilia, as well as its speedy repairs.
As London's cycling population continues to grow it'll be interesting to see how its streets and properties progress and adapt as well. Next developers won't just be considering building near major roads or train stations, it'll be bike-friendly lanes and junctions.
Edited: 11th November 2022