Living and Investing in Zone One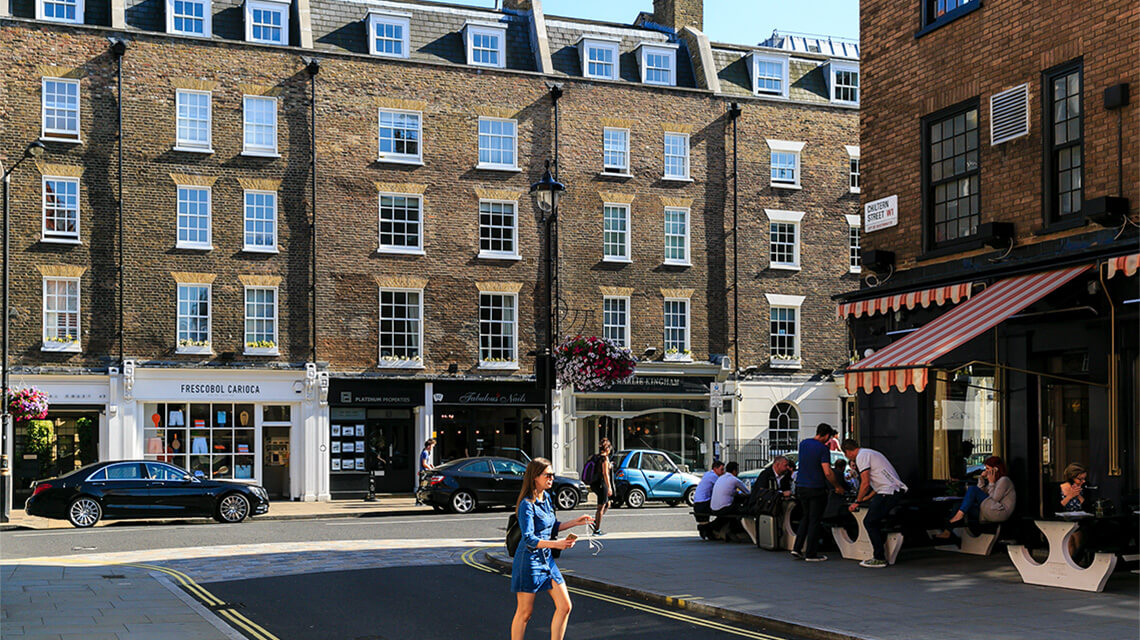 The current increase in London's population is resulting in the rising demand of housing stock.
The majority of interest is coming from finance and city workers, young and wealthy investors looking for boutique homes and people in their 50's wanting to move away from the family home to something a little more central; Prime Central London areas in Zone 1, such as Marylebone, are on everyone's radar as being a great place to live. The list of advantages for living and investing in Marylebone is extremely lengthy and this area of London could be said to be moving on from its Prime Central status onto a new phase, Super Prime.
What Constitutes an Area as a Prime Central Location?
Centrally located with easy and convenient access to the rest of the city
A high availability of luxury housing that buyers are willing to pay a premium for
A location with outstanding retail and leisure amenities but that has a preserved unique and independent feel
So, in what ways does Marylebone meet the benchmark of being a Prime Central area? First of all, it is fabulously located on the doorstep of retail havens, Oxford Street and Bond Street, and is only a 30 minute tube journey to Bank, ideal for City commuters. The introduction of Crossrail in 2018 in Marylebone's neighbouring district of Fitzrovia will have a huge impact on the area with even more demand for housing because of the improved links that the region will have to other areas of the country.
Other reasons for why this area of London is so distinctive and lives up to Prime Central standards is because of the restoration of the Georgian apartment blocks and buildings that have now been transformed into luxurious residential developments, office space and more. The Chiltern Firehouse is an asset to the area and has become a hotspot, especially amongst celebrities, which has helped to put Marylebone back on the map and encouraged a renewed interest in this classic area of the capital.
The Chilterns
Marylebone offers luxury living at its finest, especially with Galliard Homes' highly-anticipated development, The Chilterns set to grace the area later this year. Each resident will have access to a private sauna, gym, cinema and David Bailey gallery, amongst other five-star facilities, which ensure this development offers the utmost in exclusivity.
The Chilterns is also incredibly unique because of the remarkable way in which it is designed; there are six different design schemes by leading interior designer, Rabih Hage, intended to reflect the individuality of the district of Marylebone. These schemes include designs such as The Minimalist and Neo-Heritage; successfully giving properties a timeless and sophisticated ambience, setting this development apart from the rest which is certainly enticing for investors.
Prime vs. Super Prime
What is it that sets Marylebone apart from other districts and establishes it as not just a Prime Central location, but Super Prime? The demand for larger homes seems to be increasing and Marylebone is meeting this demand with The Chilterns. The redevelopment of Marylebone Gardens means that this is set to become another landmark spot on Marylebone High Street. This evolution of the property market is changing Zone 1 for the better and making it the place to live and invest as its popularity continues to grow.
For further information about the availability of The Chilterns in Marylebone, please check out the dedicated microsite.
Edited: 22nd March 2023