North London's Creative Scene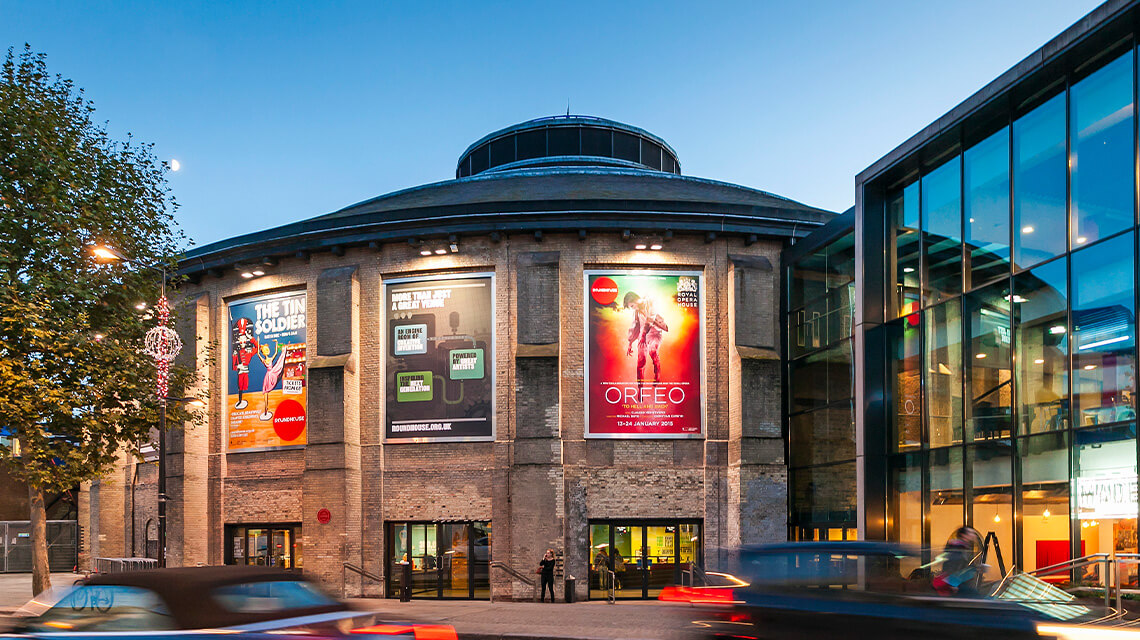 It is no secret that the West End is famed for its impressive assortment of contemporary art galleries and unforgettable theatre performances, but it would seem that North London is the new hotspot for creativity as it is buzzing with a whole range of artistic and innovative venues that will make for a memorable visit. From modern art to clog dancing, there is something to suit everyone in North London.
Camden Arts Centre
If you are looking to enjoy a top-notch exhibition where there is also opportunity to indulge in a coffee and cake, plus a stroll in a charming on-site garden, then Camden Arts Centre is the place to go. This venue offers a unique modern art experience as it showcases work by up-and-coming artists, as well as exciting live art performances and even courses in ceramics. The bookshop is the perfect place to get some memorabilia from your visit and inspire you to keep coming back for more.
Jackson's Lane
Located in Highgate, Jackson's Lane offers up a multitude of exciting and innovative programmes including dance, comedy and even contemporary circus. If you would rather sit back and watch instead of getting involved then that can be arranged, especially when the annual Postcards Festival occurs each summer where you can enjoy an array of theatrical, musical and artistic performances.
Cecil Sharp House
On the topic of eclectic multi-arts venues, this creative venue by Primrose Hill hosts a variety of activities that you will not find at your typical arts club. Traditional country dancing, folk music and even bell jingling are on offer here at Cecil Sharp House, so put your dancing shoes on and keep those old English traditions alive!
Hampstead Theatre
This artistic organisation in North London is growing quite the creative reputation, especially as it won London's Best Theatre at The Stage Awards in 2014. Those at Hampstead Theatre have stated; 'We're still driven by the same ambition; to challenge, influence and shape the future of British theatre,' so there is obviously no intention of their success slowing down, so if you are looking to witness some notable theatrical performances, then look no further than Hampstead Theatre.
King's Place
Tucked away moments from King's Cross station you will find King's Place, which has not long been established as one of the leading cultural landmarks in Europe. This award-winning building serves up a whole host of entertaining culture, including music, art, dialogue and even jazz workshops. In addition, there is also a generous offering of business and event space, so if you want to get your creative juices flowing, then a visit to this cultural hub should do the trick.
Roundhouse
A trip to this intimate venue will undoubtedly inspire any budding musician or performer as the talent that is on show here never disappoints; from some of the biggest names in the music industry to powerful spoken performances and circus acts, Roundhouse has it all and brings something new and exciting to the table every single day.
Property in North London
Carlow House
This impressive development is a popular choice for those in need of a city hub near a principal train station, as well as ambitious students wishing to study in one of the top London universities in the area. Seamlessly designed with 1930s Art Deco-inspired architecture, our renovation of this former Edwardian warehouse offers an impressive collection of loft-style living studios and apartments.
Carlow House is now sold out. Click here to view alternative available property.
Silver Works
Set in the prime commuter district of Colindale, Silver Works offers a variety of apartments, disability-friendly apartments and luxurious townhouses. Perfect for city workers, Silver Works is a convenient 10 minute walk from Colindale station which is served by the Northern line, meaning that Central London is reachable within 30 minutes.
Silver Works is now sold out. Click here to view alternative available property.
Edited: 21st November 2022