Living in Lewisham, London SE13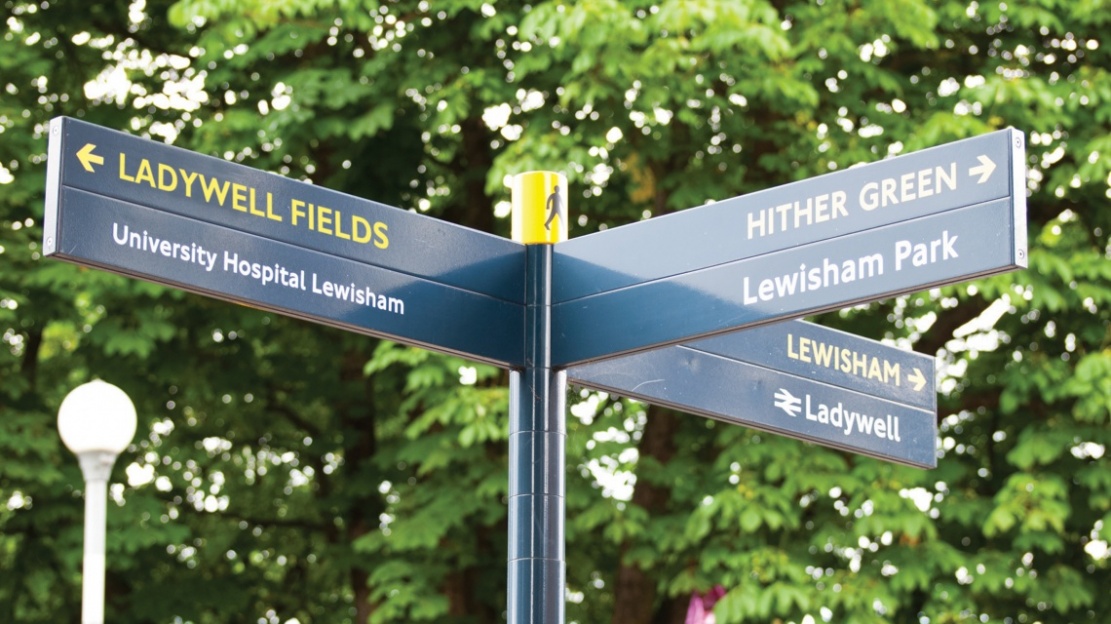 Lewisham forms part of the London Borough of Lewisham in the South-East of London and is one of the largest communities in the Borough.
The area is a hub for transport in this part of London as it has convenient DLR connections straight to Canary Wharf and Stratford. In 2011 it was stated that Lewisham had a population of 96,224 which is expected to have grown exceedingly as it is now a major regeneration zone of London. Plans of a major regeneration of the area are set to take place over the course of the next 10 years; this will see Lewisham benefit from more housing, retail space and improved transport facilities
Property in Lewisham
Galliard Homes is proud to have completed a successful development in Lewisham which has now sold out, but take a moment to read about the development below to get acquainted with the quality standards of Galliard Homes.
Riverdale House
A collection of 137 stylish and refined apartments make up Riverdale House; residents can enjoy an abundance of exceptional features including a communal rooftop garden, beautifully landscaped grounds and remarkable interiors. The apartments themselves boast exclusive kitchen units and a contemporary yet sophisticated design. Being only a five minutes' walk from mainline and DLR services, this development is the perfect investment opportunity for London commuters.
Riverdale House has now successfully sold out however, please click here to view Galliard's latest developments in London.
History of Lewisham
Lewisham was in fact officially part of Kent up until the late 19th century and only became part of the London Borough of Lewisham in 1965. Lewisham is home to one of the most significant landmarks in London; the Lewisham Clock Tower which was built in honour of Queen Victoria's Diamond Jubilee in 1897.
Lewisham was awfully affected during World War Two when Lewisham Military Hospital was badly damaged by a V-1 flying bomb which significantly injured an estimated 70 people and even tragically killed one nurse.
Places of Interest
Food and Drink
Lewisham is home to a mixed bag of restaurants which are sure to tantalise everybody's taste buds; for all of those who are passionate about pizza and pasta then La Pizzeria Italiana is the place for you as it has been dedicated to serving the most delicious and authentic Italian cuisine since it first opened its doors almost 30 years ago. If something with a little more Middle Eastern spice takes your fancy then a visit to Levante will most definitely not disappoint; this restaurant in Lewisham ensures that diners will be presented with nothing but the best of fresh and seasonal ingredients, not to mention that the chef has practised his culinary skills in many restaurants across the continent for an impressive 15 years.
A cherished place to enjoy a cup of tea and cake in Lewisham is Café of Good Hope; this little treasure has a warm and inviting family feel to it as it was established by the loved ones of Jimmy Mizen. Serving all of your favourite cakes and bakes, this café helps raise money for the Jimmy Mizen foundation.
No town is complete without a pub that you can proudly call your local and The Fox and the Firkin fits the bill perfectly; this is the perfect place to catch up with friends and enjoy the vibrant atmosphere and live music.
Entertainment and Culture
There is a variety of enjoyable things to keep you occupied in Lewisham and Blackheath Halls is most certainly one of the places to go to soak up to relax and soak up the culture; hosting a range of musical and theatrical performances, comedy sketches and engaging community programmes. For an intimate evening enjoying all things drama, Jack Studio Theatre which is nearby in Brockley is the place to go; in addition to presenting a whole host of various theatrical pieces, this venue hosts an annual programme which gives budding writers the opportunity to exhibit and develop their writing masterpieces.
Shopping
If bargain hunting is what you look for in a shopping trip then Lewisham is the place to go because there are a variety of lively markets offering an array of exciting merchandise. Model Market is an exciting destination in Lewisham because between April through to October 2015, Street Feast graced the area with a festival feel, delicious street food and vibrant music.
Foodies in South East London are always flourishing come 10am-2pm on a Saturday thanks to Brockley Market; the perfect combination of mouth-watering street food and a fun friendly atmosphere makes this market a magnet for food-lovers.
The area also boasts the retail treasure trove of Lewisham Shopping Centre which comprises an array of popular high-street fashion shops and a selection of tempting places to eat and drink.
Green Space
Lewisham comprises a collection of prized luscious and leafy areas that give the area a charming family-orientated and village feel; Hilly Fields Park is amongst one of the most popular parks in the area as it offers excellent views of the City as well as play areas and sports fields. Lewisham Park is another quaint and pleasant area to enjoy the fresh air that is full of picturesque trees and flowers.
Education
Lewisham is proud to be home to a number of educational establishments, including Goldsmiths which offers a high standard of teaching and specialises in an array of subject matters. The University of Greenwich is also conveniently nearby which you can learn more about by reading our guide to the top universities in London.
Local Council
Getting There
Railway
Lewisham Railway station is well connected to the rest of the city and will arrive to destinations such as London Victoria in 20 minutes and London Bridge in just 11 minutes.
DLR
This mode of transport is also convenient for commuters as it reaches Canary Wharf in a mere 17 minutes; this will be exceedingly useful when Crossrail is introduced to Canary Wharf in 2021.
Edited: 17th November 2022