Living in Canary Wharf, London Docklands E14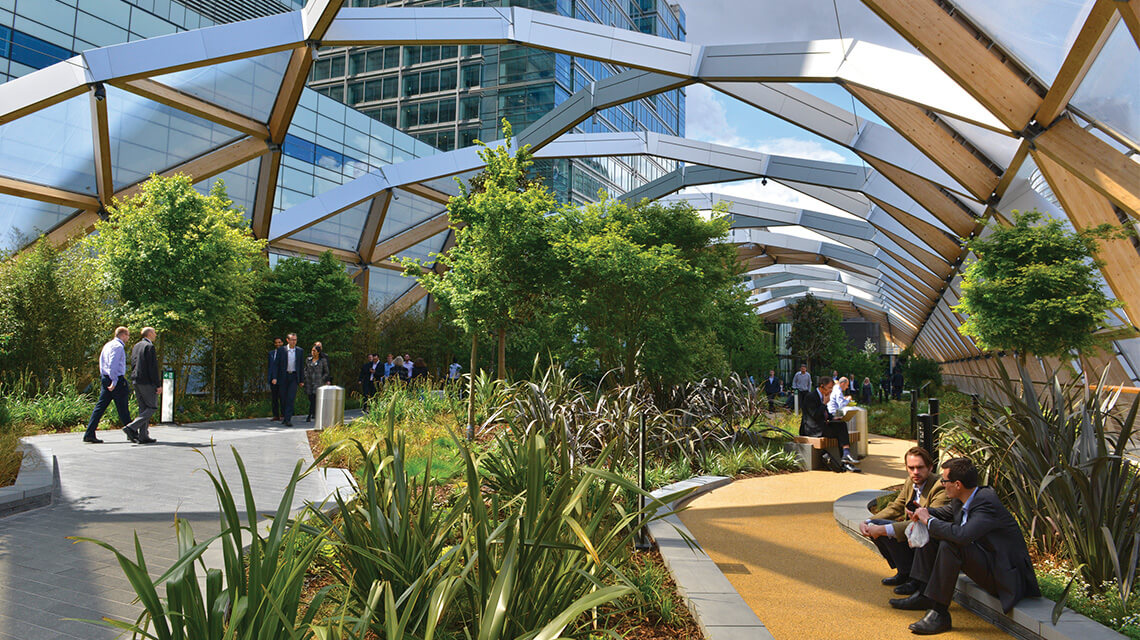 Over the past 30 years, the population of Canary Wharf has more than doubled, transport links have significantly improved and the area has become both a booming financial district and an increasingly popular area to live.
Property in Canary Wharf
Harbour Central
The impressive Harbour Central will include five residential buildings and a leisure complex, and will be ideally situated less than 10 minutes from the heart of Canary Wharf. Once complete, this mixed-use development will provide a vast range of highly-specified properties and opulent reception foyers designed by Nicola Fontanella, whilst the leisure complex will include a "Residents' Club" with a proposed library, concierge, gym and spa, business suites and a cinema.
Baltimore Tower
Set to become a new landmark for luxury living, Baltimore Tower presents executive suites and apartments, rising up to 450ft above Canary Wharf's skyline.
History of Canary Wharf
Much of London's success in history has revolved around the Thames and the city's access to water. However, it wasn't until the 17th century, that Londoners started to seriously use the water access of the East End. In the 1690s, a dock was built at Rotherhithe; this location worked so well that further docks were built close by, including West India Dock and St Katharine Docks. The docks attracted workers from all over making the East End a densely populated area. Although the businesses at the docks helped promote London's commercial businesses, this was not a wealthy area and it suffered from problems with poverty and crime.
During the Second World War, the docks made the East End a prime target for German bombing raids. There was some rebuilding work after the war and the docks continued to operate. But, by the 1970s, the city's docks were not big enough to deal with container ships and much of London's industry moved out to ports with deeper water access.
By the 1980s, all of the East End's major docks had closed down. This caused locals a lot of problems. Unemployment rocketed and the area once again became known as a problem place in social, economic and crime terms.
In the early 1980s, the government set up the London Docklands Development Corporation to try and pull things together and make something happen. New business rules were established including tax exemptions and capital allowances - this made the land immediately more attractive to businesses and kick-started the whole redevelopment phase.
Places of Interest
Shopping
Opportunities for shopping in Canary Wharf are not thin on the ground as, after business and finance, the district is best known for its impressive four shopping centres.
Luxurious brands such as Tiffany Co., Jo Malone, Jaeger London and Montblanc sit side-by-side with high street names such as Topshop, Reiss, Whistles and Zara.
There is also a selection of quintessentially British brands such as Aquascutum, Aspinal of London, and Hackett as well as smaller independent shops and designer boutiques.
Of the four malls, Canada Place alone houses the flagship Waitrose Food Home store, 'Plateau Restaurant, Bar Grill' offering fine dining and incredible views and a Reebok Sports Club - the largest health club in Europe.
Food and Drink
Whether you choose to dip into the oriental at ROKA with traditional Japanese rice wine in hand or stroll through the streets of Mexico with Wahaca's market-style tapas, you will not be disappointed. Additionally, not to be missed is the hugely popular food market KERB along the Quayside during the week. Local produce mingles with exotic dishes to take visitors on a culinary revolution around the world, offering high-quality ingredients and interesting new flavour combinations.
Tourist Attractions
Ice Skating
Providing an idyllic setting of fairy lit trees against a striking backdrop of the city horizon, in the heart of the capital, Canada Square transforms in the winter months into a fully accessible ice skating rink with an outdoor viewing terrace and bar for those who prefer to observe.
Traffic Light Tree
A well-known and slightly peculiar monument located at the edge of Canary Wharf, the Traffic Light Tree is a construction comprised of seventy-five traffic lights by the French artist Pierre Vivant. Mounted in 1998, replacing a dying tree, it symbolises the relentless character of Canary Wharf.
Green Space
Mudchute Park and Farm, located in the Isle of Dogs is labelled as one of the largest city centre farms in Europe. With over 200 animals including rare British breeds and an outdoor park area it is a great opportunity to move outside the city bubble. Throughout the year they also host a variety of events including a Christmas Fair and an Easter Parade providing seasonal entertainment for a wide audience.
Culture
The East Wintergarden is renowned as a prestigious and impressive venue hosting events ranging from private weddings to one-off concerts and exclusive screenings of RSC performances direct from Stratford-upon-Avon.
The premier lobby of One Canada Square also houses exhibitions, predominantly sculpture and art whilst throughout Canary Wharf, sports tournaments and challenges are held from the squash classic to cycling experiences.
Set in a Georgian sugar warehouse, the Museum of London Docklands chronicles the history of the port, detailing stories of trade and migration throughout the 19th century. A number of cutting edge galleries with unique articles combine with consistently evolving exhibitions to provide a vibrant and fascinating interactive tour of archaic London.
Education
University of East London - Docklands Campus
Local Authority
Community
Churchill Place, Canary Wharf is home to one of the few Idea Stores in London. An Idea Store not only offers library services but also a variety of learning courses for adults as well as children and an expansive activities programme.
Getting There
DLR
The Docklands Light Railway (DLR) makes travelling around the docklands easy. Views from the railway are spectacular and the experience is heightened by the elevated sections and winding route.
Underground
The Jubilee line offers fast connections with London Bridge, Westminster and Waterloo to name a few.
Road
Canary Wharf offers four underground public car parks with over 2,500 spaces, subject to parking fees, and a further 4,500 in the local area. Valet service is offered in both Canada Place and Cabot Place car parks and furthermore, bicycle and motorcycle spaces are available in several locations.
Crossrail
Crossrail is the new high-frequency, high-capacity railway for London and the South East. From improving journey times across London, to easing congestion and offering better connections, Crossrail will change the way people travel around the city. Canary Wharf will benefit from the arrival of Crossrail, with an estimated 25m passengers expected to use the station every year. Take a look at the Crossrail property hotspots.
View available properties in and around Canary Wharf.
Edited: 8th August 2023